7 Night Khwai Community Area & Chobe National Park Mobile Safari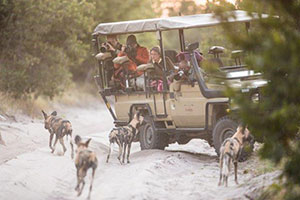 Duration: 8 days
Area: Nxai Pan and Central Kalahari
Style: mobile tented camping
Comfort Level:





Starting point: Maun
Ending point: Kasane
This itinerary is available in reverse.
Accommodation: fully serviced en-suite mobile tented camp
Logistics: vehicle and light aircraft
Highlights:
Discovery the diversity of the game rich Khwai area
Chobe National Park (Savute & Chobe River Front)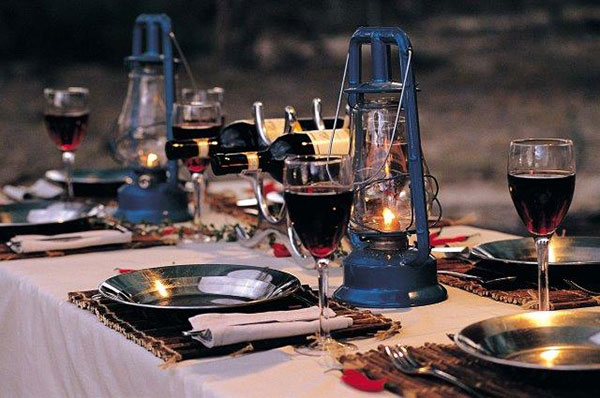 Day 1 - 3
3 nights in Khwai Community Area.
Activity guide: game drives, night drives, guided walks (conditions permitting) and a mokoro excursion
Day 4 - 5
2 nights in Savute.
Activity guide: game drives
Day 6 - 7
2 nights in Chobe River Front.
Activity guide: game drives and a boat cruise
Day 8
Chobe to Kasane for departure.
Detailed Itinerary
Day 1: Maun to Khwai
Upon arrival at Maun International Airport you will be met by your Letaka Safaris guide and embark on your drive to the Khwai Community area. Alternatively you may wish to fly to Khwai airstrip which is a short 25 minute flight (flight is at additional cost)
Day 2 - 3: Khwai Exploration Days
The Khwai River forms a boundary between the Moremi Game Reserve and the community area. Spend the following two nights camping at an exclusive campsite in the community area, exploring the Khwai floodplains on game drives both during the day and at night. After dark, with the aid of a spotlight, there is a chance of spotting nocturnal animals that are rarely encountered during the day. There is also the opportunity to explore the surrounding wilderness on foot and mokoro.
Day 4: Khwai to Savute
Head north en-route to Chobe National Park, were the following two nights are spent camping in an exclusive wilderness campsite in the Savuti region.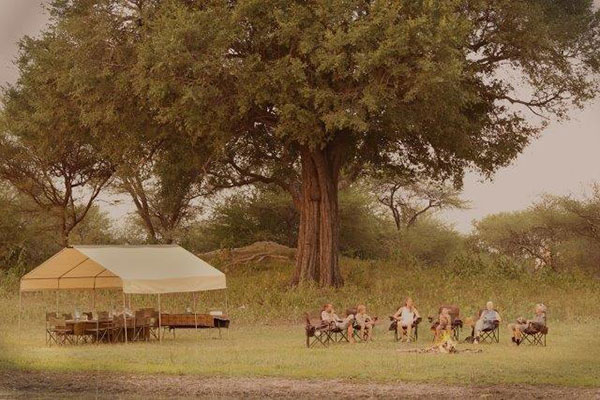 Day 5: Savute (Chobe National Park) Exploration Day
Unlike the vast majority of the country Savuti's landscape is interspersed with large outcrops of volcanic rock that reach up out of the Kalahari sands to tower over the endless savannah. These hills provide refuge for an array of small animals, birds and plants and feature some fascinating San (Bushman) rock art whereas the sweeping expanse of the seemingly endless Savute Marsh has been the stage for numerous dramatic wildlife documentaries. The marsh is home to strong prides of lion, cheetah and hyena and in the wet season it's not unusual to come across wild dog hunting as well as the zebra and wildebeest migration. Savute is an area of many mysteries, one of which is the Savute Channel, which dries up for long periods and then curiously flows again.
Day 6: Savute to Chobe River
Departing camp after breakfast you will take a slow meander out of Savuti whilst heading north to the Chobe River. Stop along the way for a picnic lunch before arriving at your camp site around mid-afternoon.
Although you will pass through some community areas the majority of today's drive will be through wild country where wildlife moves uninhibited by fences or man. The scenery is ever changing as you drive through the stunted mopane scrub of the Goha clay basin, across the Magwikhwe sand-ridge, through the Zambezi teak woodlands of the Chobe Forest Reserve and along the Chobe River itself. An impressive sight, the Chobe floodplain is tens of kilometres wide and in years of exceptional rains the water stretches as far as the eye can see.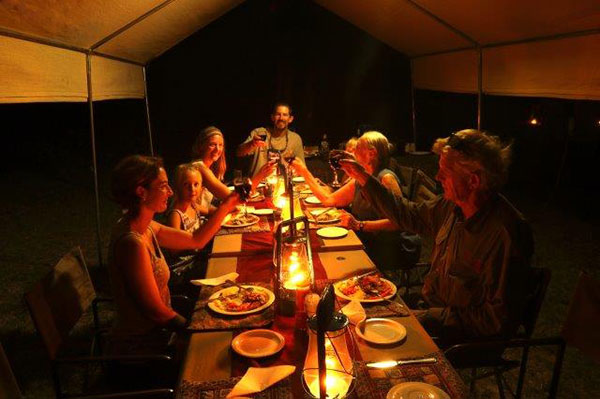 Day 7: Chobe National Park Exploration Day
One of Africa's most sought after safari destinations the Chobe Riverfront is where elephants reign supreme. Watch these magnificent animals in awe as huge herds of up to 300 make their way down to the perennial waters of the mighty Chobe River to quench their thirst, bathe and just have fun rolling around in the mud. Watching the antics of the babies as they climb on top of each other and swing their trunks around in sheer enjoyment is so entertaining and provides great photographic opportunities. During the dry season months of May to October the floodplains of the Chobe River supports large herds of Cape buffalo with ever present lion following in their wake. Hippo and crocodile are ever present and there is a good chance of seeing roan and sable. Puku antelope occur nowhere else in southern Africa except here on the Chobe floodplains. With the diminishing woodlands and thickets the magnificent Chobe bushbuck is becoming ever-more scarce. Bird life is superb.
Day 8: Chobe to Kasane
Depending on your departure time from Kasane, there should be time for a final morning game drive before your guide drops you off at Kasane International Airport.
Day 1 - 7: Letaka Tented Camp,
fully serviced en-suite mobile camping