11 Day Kwazulu Natal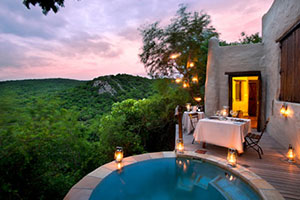 Duration: 11 days
Area: Kwazulu Natal, Phinda Reserve, Durban
Style: luxurious safari & beach
Comfort Level:





Travel dates: 01 May through September 2019
Kwazulu Natal, stunning Rhino Sands Safari camp
coupled with renown Phinda Reserve, for breath-taking safaris,
chill, dine and beach in Durban.
The Hluhluwe-iMfolozi National Park is home to a healthy population of highly endangered black and white rhino and at iSimangaliso Wetland Park, Leatherback and Loggerhead turtles can be witnessed laying their eggs on the very beaches from which they hatched many years before.
Nature conservation is of prime importance here, and some of the world's most endangered species are carefully protected and nurtured. The area's biodiversity offers both water and land-based game experiences, providing a uniquely well-rounded safari which includes big 5, marine and wetlands animals.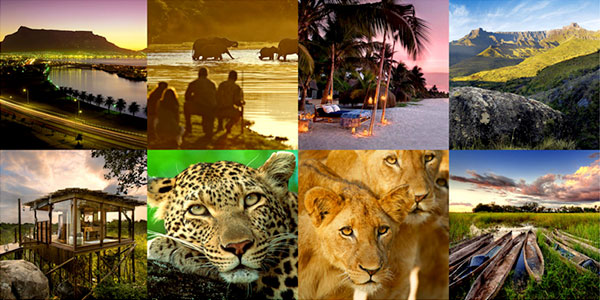 Day 1 - 4
Private transfer from Durban King Shaka Airport to Mkhuze.
4 nights at Rhino Sands Safari Camp - 1 Tented Suites/s
Day 5 - 8
Private transfer from Mkuze Falls to Phinda.
4 nights at &Beyond Phinda Rock Lodge - 1 Suite/s
Day 9 - 10
Private transfer from Phinda to Durban King Shaka Airport.
2 nights at Fairlight Beach House - 1 Luxury Room/s
Day 1 - 4:

Rhino Sands Safari Camp, Kwazulu Natal


Day 5 - 8:

&Beyond Phinda Rock Lodge,
Phinda Reserve

Day 9 - 10:

Fairlight Beach House,
Durban