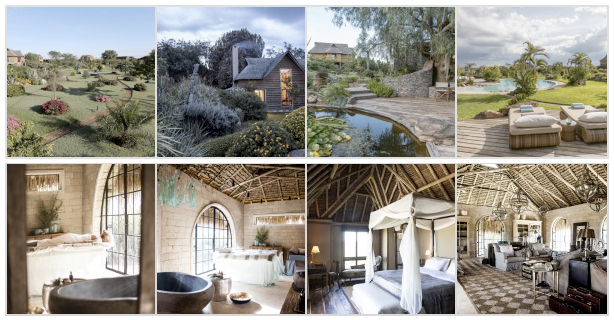 Wilderness Collection's Segera Retreat
Named Newcomer of the Year by exclusive travel magazine, Hideaways, Segera Retreat is the central wildlife sanctuary in Laikipia, Kenya. Situated in the wooded savannah and grasslands of the Laikipia Plateau, it is at an altitude of 5,577–5,906 ft. and immediately north of the equator. Home to a vast array of animal, bird and plant life, Segera provides an important corridor for the migration of elephant and other wide ranging species.
Segera's central location and expansive 20,000 hectares (50,000 acres) at the very heart of Laikipia ensures that it is essential to effective wildlife and habitat management for the Ewaso ecosystem as a whole, forming part of a vital migratory corridor and providing a permanent home to many endangered species.
Luxury East Africa Safari and Retreat Combinations: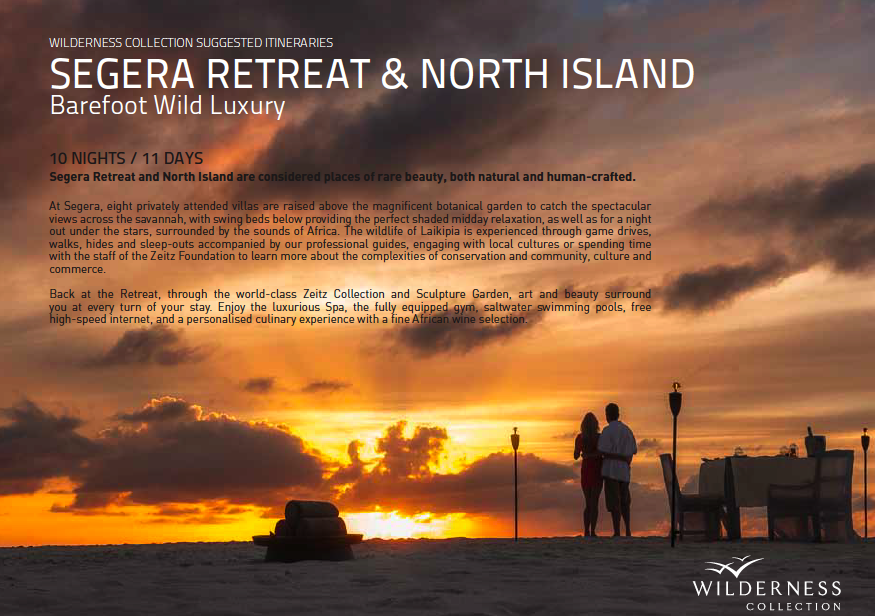 Itinerary in details:
http://www.africa-discovery.com/special_safaris/SegeraRetreat_NorthIsland_2013.pdf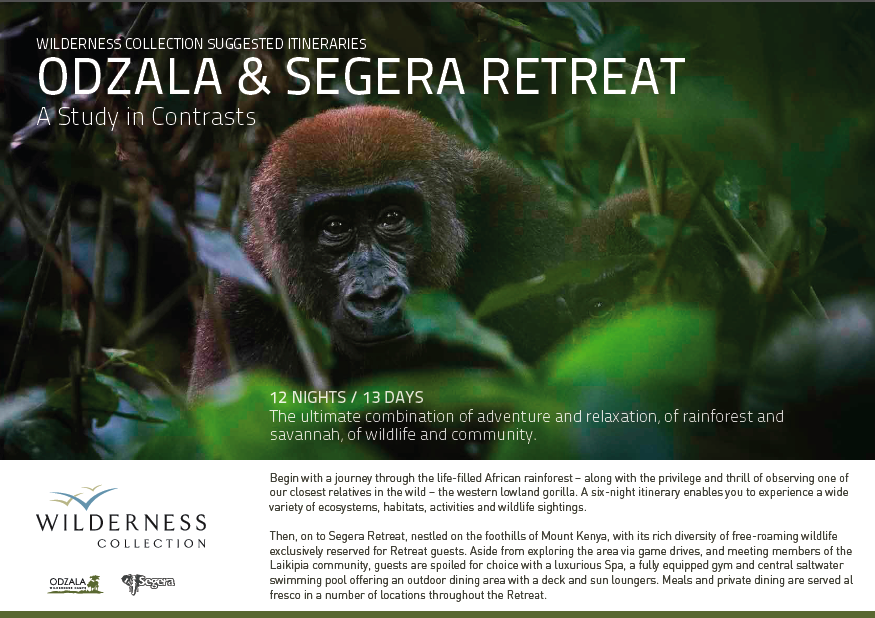 Itinerary in details:
http://www.africa-discovery.com/special_safaris/SegeraRetreat_Odzala_2013.pdf
For more information, contact Africa Discovery at:
1 800 886-7321, (415) 444-5100
or Email us