About Africa Discovery
Africa is in our blood! We have travelled the world many times, scuba diving in the finest places on earth. When people ask me, "what is your favorite place on earth"? I say well that is easy, AFRICA!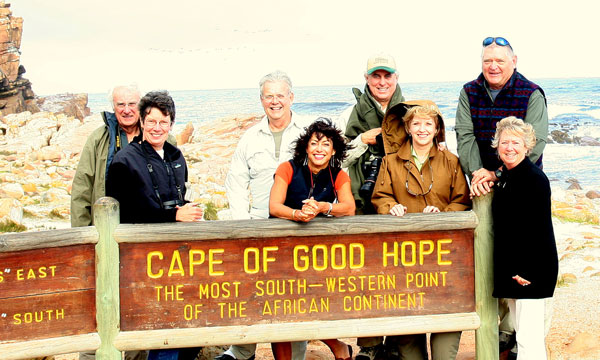 You cannot compare Africa to your best trip to Europe, or favorite cruise destination, or best scuba diving spot! Africa stands alone, it is not possible to compare it to anywhere else on the planet. It just is. When you are there, the 'sounds' are most impressive! I cannot explain to you in a conversation or on email about the sounds of Africa. All the animals at predawn, the prey so happy they survived another dark night, the birds of all shapes and sizes happy to welcome another glorious day in the bush. The evening sounds of predators out on the hunt, hundreds of hoofs pounding the ground in sudden retreat, baboons screaming, hippos snorting, it is a cacophony of 'The music of the night'!
The smells of Africa, you cannot find these smells anywhere else! The bush is an explosion of delight to the senses! Just close your eyes and focus on the smells of the expansive flora, the fauna as you learn and recognize the animal kingdom and all her glory!
The big white smiles of the local African people, always there to greet with warm hearts! The simple laughter of the children in the villages. We visit Africa each year, experiencing new camps, ongoing upgrades, new products and itineraries to be sure we are absolutely current and able to offer you ONLY the best for your time frame, budget and special interest.
Our passion is alive in Africa. Let us pass on our passion and love for this amazing continent and craft the perfect 'once in a lifetime' holiday African Safari for you, your partner, friends and or family!
We are constantly altering our thoughts and ideas on what we feel will offer our cherished guests, the very best experience possible in Africa.
We love Africa! Let us share are greatest passion with you!
Cindi LaRaia
President
About Cindi LaRaia: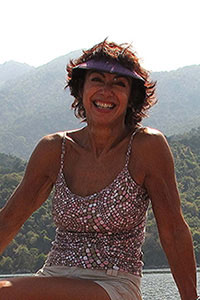 Cindi LaRaia has been designing and crafting high quality travel experiences for guests for over 30 years. She is a true wild child traveling with friends and family since she was 16 years old, planning all the travel, logistics and tours.
With an unquenchable thirst for adventure, she followed her passion and founded Dive Discovery Travel in 1991 specializing in only the finest scuba diving around the world, while also offering unique and special land adventure and culture excursions to compliment the diving. She then expanded her focus and founded Africa Discovery Travel 5 years later.
Cindi has travelled extensively to all 7 continents, and 15 African countries several times over escorting her guests, always in pursuit of the perfect holiday. Her greatest joy is to spend time with guests exploring far flung places that touch the soul! Asia and Africa are among her favourites.
With camera in hand, Cindi is an avid photographer striving to create and capture the perfect image, be it wildlife in all its myriad and beautiful forms or the subtle nuanced landscapes that often reveal themselves in the far off remote corners off the planet. As an expedition guide, Cindi's smile and easy going manner help to smooth the way traveling around the world. When traveling to 'off the beaten path countries', you never know what situation you will be confronted with. Rest assured, Cindi's 30 years of professional travel experience coupled with a "whatever it takes" attitude and perceptive eye for detail will help insure each unique adventure goes off without a hitch and with minimal surprises.
When back in the home saddle Cindi resides in Tiburon CA, creating and designing amazing adventures! www.DiveDiscovery.com and www.Africa-Discovery.com