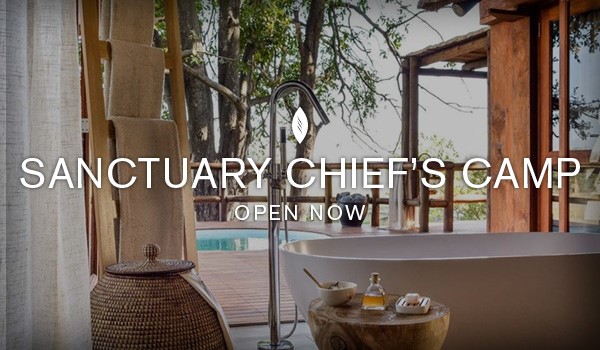 On Behalf Of Sanctuary Retreats, Sanctuary Chief's Camp Reopens.   Sanctuary Cheif's Camp has been re-built to create a brand new, luxurious, contemporary safari camp in one of the best locations in Africa.  This Camp is located on Chief's Island in the famous Moremi Game Reserve in the Okavango Delta, which is recognized as the 'predator capital of Africa'. It is known for its outstanding game viewing, making it the ultimate safari destination.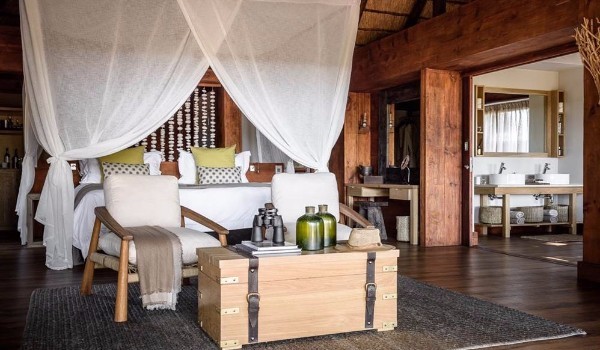 We are delighted to announce the opening of the new Sanctuary Chief's Camp in Botswana on 1 June 2016.  We are also delighted to announce that the annual flood waters have just reached the camp!
With 10 brand new stylish pavilions and a superb new suite – The Geoffrey Kent Luxury Suite – Sanctuary Chief's Camp will set new standards in the luxury safari experience.  We are consistently rated as one of the top safari camps in Africa and renowned for exceptional levels of service and customer experience.
The spacious new pavilions (which have tripled in size from the original rooms at the camp) have incredible views over the surrounding Okavango Delta, which can be enjoyed from each pavilion's private pool or from the tranquil outdoor seating area.
Our bathrooms come complete with floor to ceiling windows and folding glass doors and also have a spacious outdoor shower and an indulgent, large bath tub – perfect for soaking in after a day of game viewing.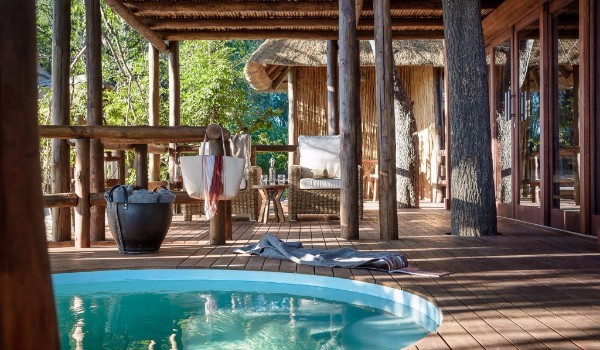 The main and public areas have been decorated in a 'safari chic' style including a new bar and library, the extension of the dining room and the addition of a deck with pizza oven. We also have an orientation room where guests can learn more about the Delta before going on game drives and a fitness center and 'Children's Retreat' has also been added.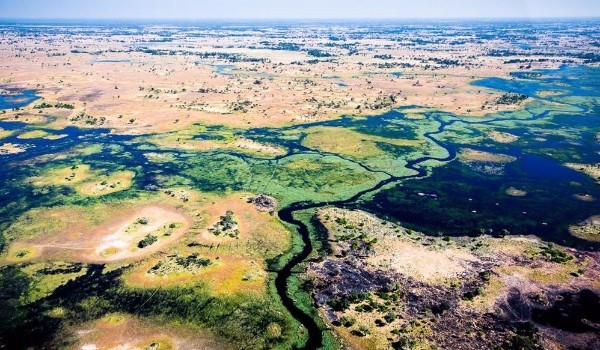 A solar farm which is one of the largest in Botswana has been built to help minimize the impact of the camp on the local environment. It combines solar panels with battery banks to provide effective solar power. This allows the camp to use direct energy from the sun during the day and to store energy for use at night, ensuring that guests have the use of electricity at all times.
Botswana continues to grow in popularity as a safari destination and was tipped by Lonely Planet as one of the 'Hot Destinations for 2016'. This year also marks its 50th year of independence.
To experience this luxurious new camp and this ultimate safari destination contact us at:
Africa Discovery
1 800 886-7321
(415) 444-5100
info2@africa-discovery.com