DISCOVER MOROCCO
Camels, sidecar & Souks!
13 nights/14 days 2019
USD $5,565/ per person twin share
Trip highlights:
-Volubilis, a Roman ruin surrounded by farmlands (Rome's provincial capital in Morocco).
-Fes el Bali (meaning Fes the ancient) is an UNESCO Heritage Site.
-Food Tasting Tour in Fes.
-Hiking up Mount Zalagh.
-Camel ride in the Sahara Desert and dinner.
-Explore the sand dunes Merzouga in 4WD.
-Tour of Marrakech.
-Marrakech – Side Car Desert Ride.
Morocco is a vibrant and modern country, yet retaining its mystery and exoticism;
a country with cities with an unique atmosphere of their own, but also a country where the rural world has changed very little in centuries; a rich and diverse melting pot of cultures, peoples, and landscapes.
Travelling through Morocco is travelling back and forwards in time.  Encountering smells, sights and sounds; the simple pleasures of life.  There is an excitement in sharing in the enthusiasm and vitality of a society full of the future, and yet deeply rooted in its legendary past – a society of men and women full of warmth, to whom hospitality and a welcoming smile towards foreigners are regarded as sacred duties.
We have created this full country sightseeing itinerary so you are able to see all there is to offer in Morocco.   Overland touring in Morocco allows you to visit many parts of the country and experience the extreme diversity.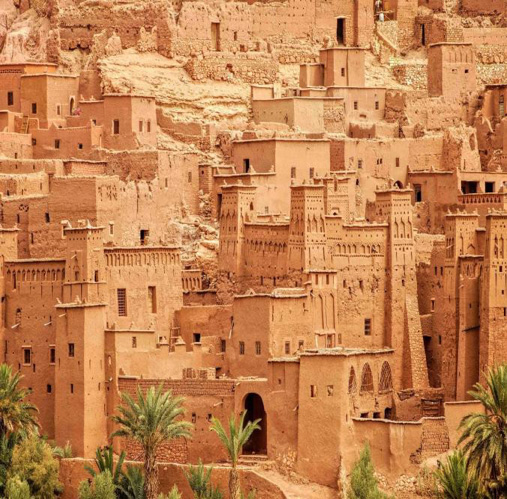 For more information, please contact us @ Africa Discovery:
1 800 886-7321, (415) 444-5100
or Email us