Millet Festival by Krobo Tribe
West Africa:
Ghana, Togo and Benin
October 2019
13 Days / 12 Nights
The celebration of the Millet Festival, among the Krobo people, is an incredible feast,
rich in colours and jewels, taking place every year during the harvest season.
Apart from this specific festival, our fantastic cultural odyssey will bring us to the most remote regions of Ghana, Togo and Benin to discover lost tribal worlds ruled by traditional chiefs and ancient spirits.
This tour is the most complete and spectacular way to discover West Africa's
rich patrimony of Tribes, Kingdoms, festivals and ceremonies.
Apart from Krobo festival, participants of the tour will attend the following events:
– an interesting voodoo ceremony
– a spectacular fire dance
– an "Ashanti funeral": festive celebration that consecrates the return of the spirit of an ancestor.
For more information or to book your space on this cultural tour
Email us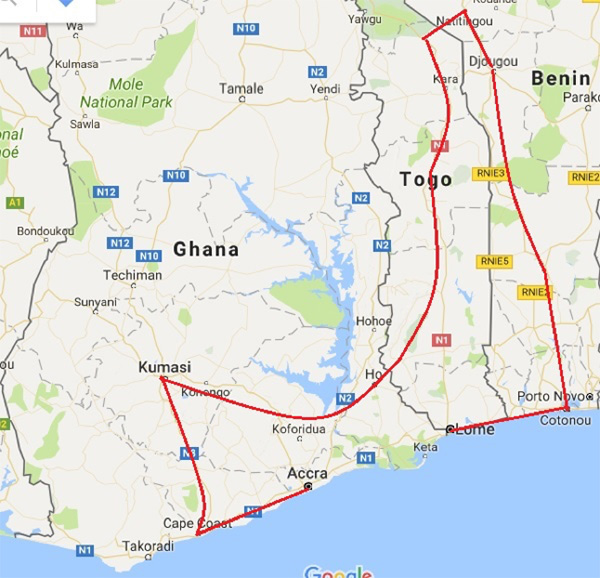 Africa Discovery
P.O. Box 9807
San Rafael, CA 94925
(800)886-7321
(415)444-5100
www.africa-discovery.com