Africa Discovery
Our Mission:
Let us share our passion for Africa with you. There is no place like Africa!
Our mission, is tailor-making exclusive African safaris for individually-minded travelers, families, and groups of friends.
Whether you are attracted by Africa's scenic grandeur, its wildlife and cultural heritage, or whether you are planning the perfect honeymoon or adventure holiday. We have been designing and crafting high quality travel experiences for guests for over 30 years.
Soul Drifter
10 Day Walking and Adventure Fly Camping in Northern Serengeti, Tanzania
It has to do with distance from the rest of the world - not just a physical distance, but a deliberate distance in the way we decide to live.
Partly it has to do with silence. At night, you can feel a lion's roar.
---
---
---
African Parks
African Parks is a non-profit conservation organisation that takes on the complete responsibility for the rehabilitation and long-term management of national parks in partnership with governments and local communities. We currently manage 16 national parks and protected areas in 10 countries covering almost 11 million hectares: Benin, Central African Republic, Chad, the Democratic Republic of Congo, Malawi, Mozambique, the Republic of Congo, Rwanda, Zambia and Zimbabwe.
SAVE OUR RHINOS
Great Plains Conservation has committed alongside industry partner andBeyond to undertake a relocation of rhinos on a magnitude never done before – to relocate no less than 100 rhino from South Africa to safe havens in Botswana. Since the project began, we have moved 87 rhino and our dedicated rhino monitoring team has reported the birth of 18 calves in their new home! Due to the generosity of individuals, the tourism industry, and our partners, we are over half-way to our goal of raising funds to move 100 rhino. Join us in ensuring these animals can continue to roam free! View >>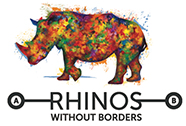 UTHANDO (LOVE) SOUTH AFRICA
Uthando (Love) South Africa is committed to the principles and philosophy of Fair Trade Tourism and at all times ensures that Responsible Tourism best practices are applied and integrated into our business and tours. Our tours bring significant benefit to local communities by providing income and other forms of assistance, while cultural exchanges are conducted in a sensitive, respectful and mutually beneficial manner.
Africa Discovery is proud to help sponsor this well meaning organization from every sale we make per person 100.00 rand.
---