Africa Discovery
Why Africa Discovery
Africa is renowned for its beautiful landscapes and beautiful animals. However, it's also so much more: a collection of many people, many voices, and many stories.
We wish to expand the possibilities for our guests to enjoy a wider, more fulfilling wildlife experience through customized safaris spanning a variety of wildlife venues and activities.
Our mission, is tailor-making exclusive photographic safaris for individually-minded travelers, families, and groups of friends. Whether you are attracted by Africa's scenic grandeur, its wildlife and cultural heritage, or whether you are planning the perfect honeymoon or adventure holiday.
We expertly craft and design our safaris individually for you! We offer the best knowledge for your time frame, budget and personal needs. We have firsthand knowledge in the Bush, we travel extensively throughout Africa, it is about 'being' in the BUSH and the ability to produce the finest experience for game viewing and getting up close and personal to the animals. Allow your senses to explode, not only see; but smell, hear, feel the presence......
Let us share our Passion for Africa with you. Africa is in our hearts, our soul, there is no place like Africa!
Let Africa Discovery inspire you!
---
AFRICA DISCOVERY GROUP TRIPS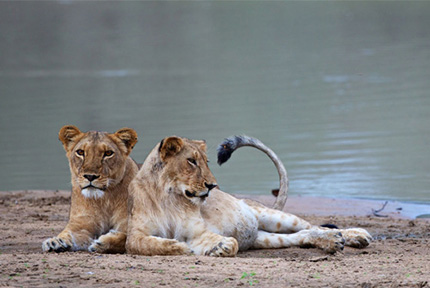 Zakouma National Park,
April 2018 (10 Days/ 9 Nights) Group Trip
escorted by John Addison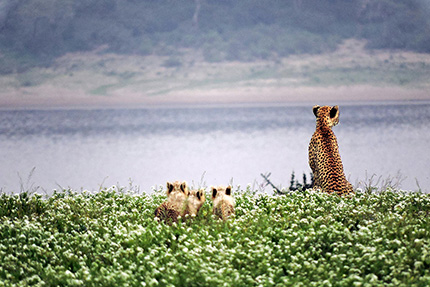 Tanzania,
30 August - 8 September 2018 Group Trip
We have added a 2nd vehicle to the tour, book now!
---
---
---
SAVE OUR RHINOS
Great Plains Conservation has committed alongside industry partner andBeyond to undertake a relocation of rhinos on a magnitude never done before – to relocate no less than 100 rhino from South Africa to safe havens in Botswana. By mid-2015, this relocation operation will take place with an assertive and elaborate anti-poaching force and strong commitment to save this species. View >>
---
UTHANDO (LOVE) SOUTH AFRICA
Uthando (Love) South Africa is committed to the principles and philosophy of Fair Trade Tourism and at all times ensures that Responsible Tourism best practices are applied and integrated into our business and tours. Our tours bring significant benefit to local communities by providing income and other forms of assistance, while cultural exchanges are conducted in a sensitive, respectful and mutually beneficial manner.
Africa Discovery is proud to help sponsor this well meaning organization from every sale we make per person 100.00 rand.

---