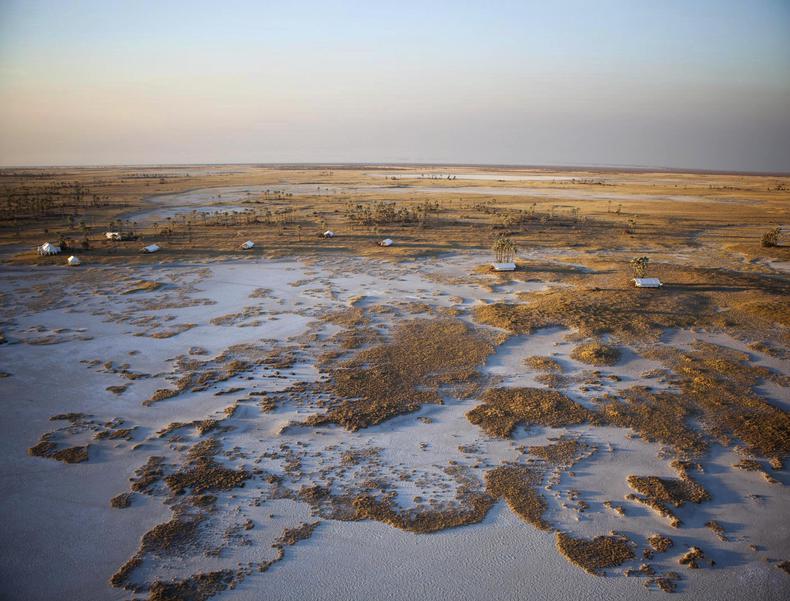 They say that the Makgadikgadi Pans are one of the few places in the world 'where the silence is so complete you can hear the blood circulating through your ears'.  The pans cover an area larger than Switzerland, making it one of the biggest salt flats in the world, and changes drastically between the wet and dry seasons.   This is home to the last surviving Zebra and Wildebeest migration in southern Africa and there are also plenty of large predators, such as lion and cheetah, making for excellent game watching. 
There are few safari experiences in Africa that compare to Jack's Camp -where luxury and authenticity combine with the sheer, untouched magnificence of the Makgadikgadi Pans which we have listed below.
Jack's Camp:
There are few safari and tented experiences in Africa that can compare to Jack's Camp where the pioneering spirit of one man and his family has been translated into a once-in-a-lifetime experience that combines luxury and authenticity with the sheer magnificence of the Makgadikgadi Pans and the endless vistas of the stark and beautiful Kalahari Desert.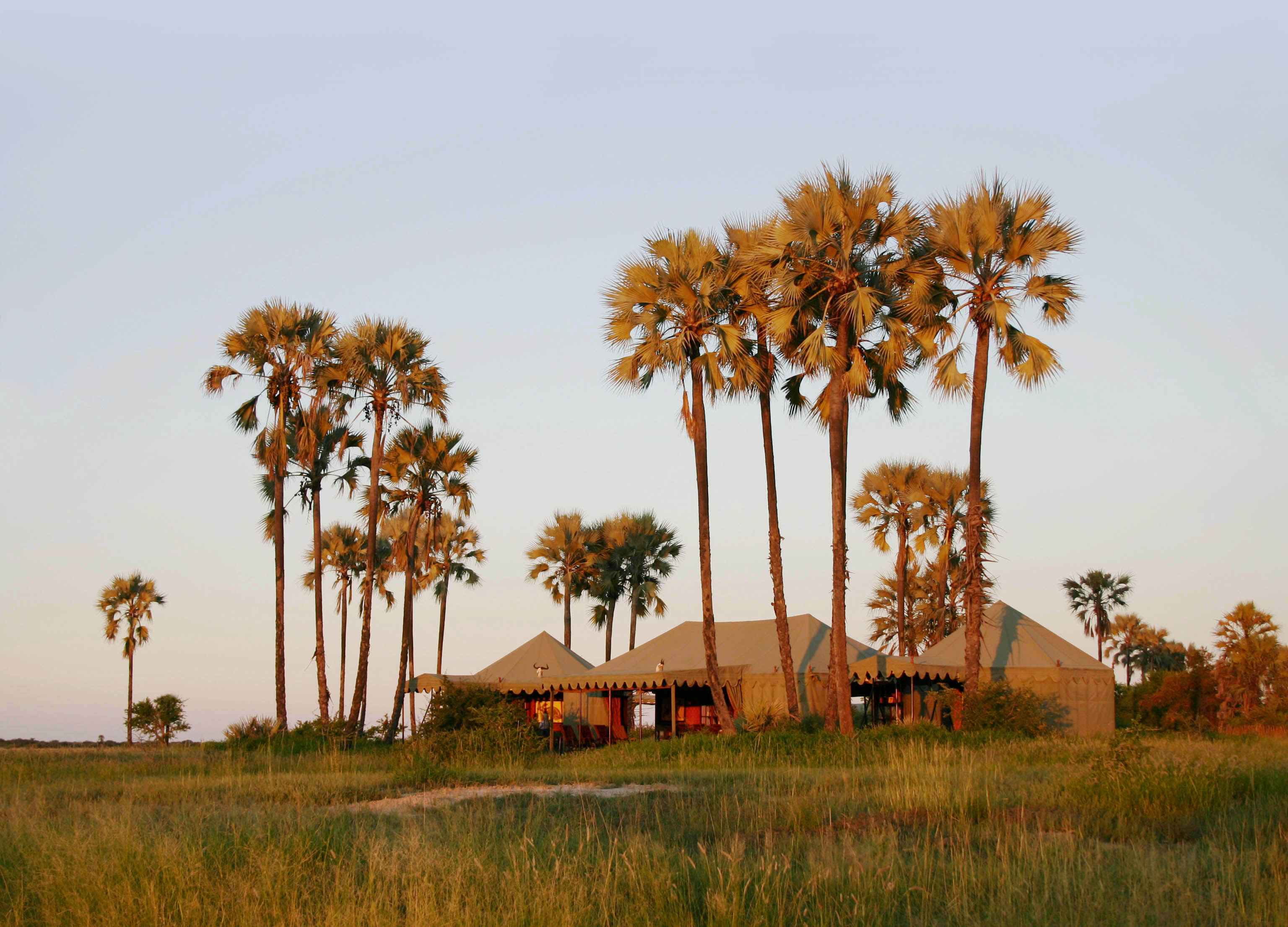 San Camp:
The Makgadikgadi Pans is one of the most remote and starkly beautiful places on earth. At Uncharted Africa's San Camp, guests are brought into a landscape of nothingness, a desert backdrop that has an untold romance. A tented camp experience, San Camp combines five star luxury with The simplicity of nothingness and nature in its rawest state.
A tribute to pioneering safari expert, lover of Africa and brave explorer Jack Bousfield, Camp Kalahari reflects his life and love of the remote Makgadikgadi Pans in Botswana, a place so remote and so vast that one can see the curvature of the earth. Here, Uncharted Africa has set up camp in honor and in the style of the man who started it all.
The lyrically named LeRoo Le Tau lodge (the name means lions paw) is an exclusive offering situated above the Boteti River that stretches across the western border of the Makgadikgadi Pans National Park. This magnificent park plays host to the last large scale migration in southern Africa – a spectacle featuring tens of thousands of zebra and wildebeest and the predators that follow them.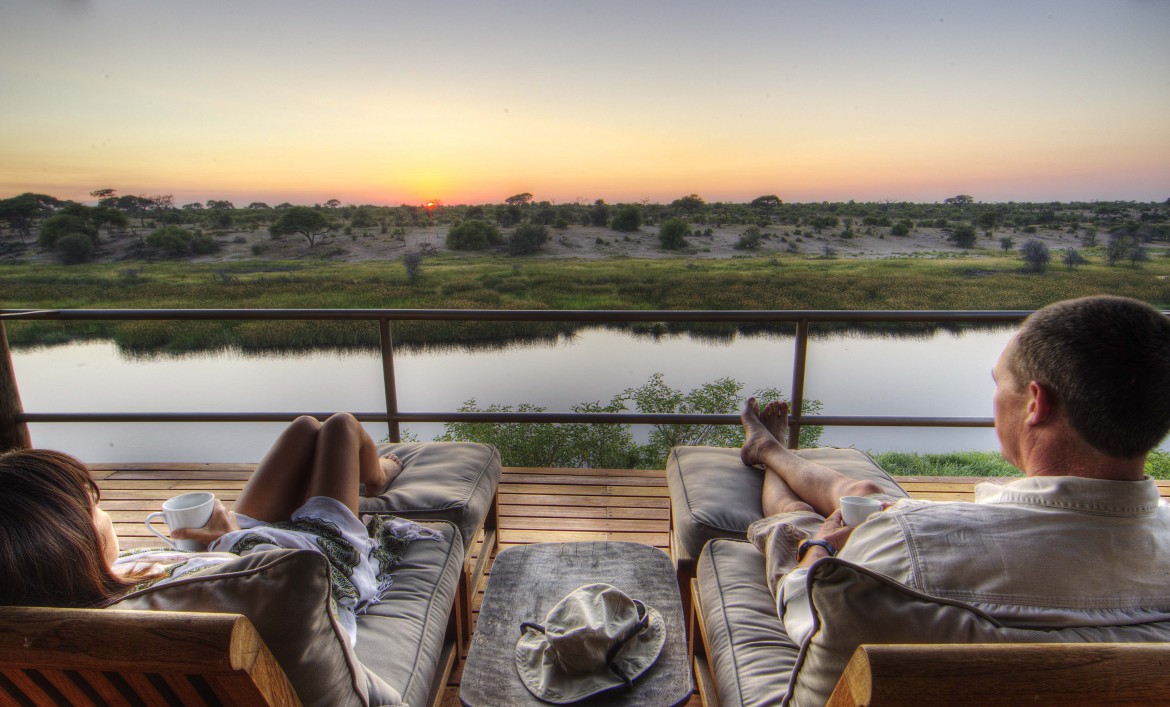 Semi-desert wilderness in the dry heart of Botswana is the setting for remote Kwando Nxai Pan lodge. This fossil salt pan is now a National park adjoining the larger Makgadikgadi Pans National Park and part of the Kalahari, conserving a fascinating variety of desert adapted wildlife and birds. The eco-friendly lodge overlooks one of the two permanent waterholes in the park, attracting elephants, big cats and plains game to drink.
We would love to help you book this amazing adventure to see such beauty.
Contact Africa Discovery at:
1 800 886-7321, (415) 444-5100
or Email us