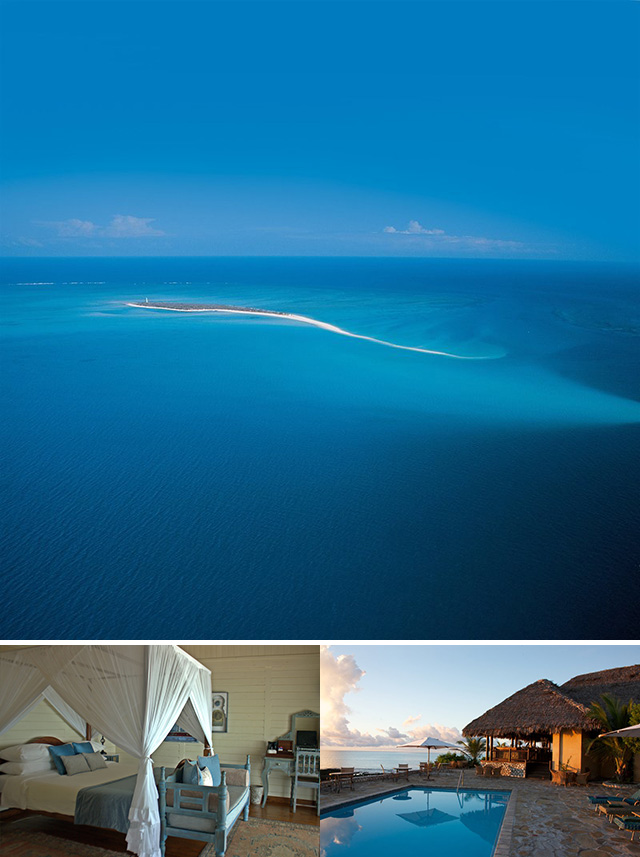 Anantara Medjumbe (Quirimbas Archipelago ) North, near Town of Pemba and Tanzania Border, easy to combine with East Africa Safaris, or Southern Africa Safaris etc.
Medjumbe just completed a Revamp and we open now 01 December this is amazing tiny Island 1km long and 300m wide.. ¼ of the Island is a Runway.
We have an Opening special for stays in Dec 2015 and Jan 2016. (we pay the return charter flight to come to our runway and back to /from Pemba)
Medjumbe has no fresh water on Island meaning we have no mosquitos and no Malaria risk, it also means we will be now the first ever Moz property to offer star bed sleep out. (set up on beach and sleep out under stars and sounds of ocean)
We also convert all sea water into fresh drinking and shower /bath water
Another new thing is we will be the first ever property that will offer a Dhow sailing course, learn to sail a local Dhow and get a certificate of qualify etc… then sail it between a short course and record your time forever and see how you did.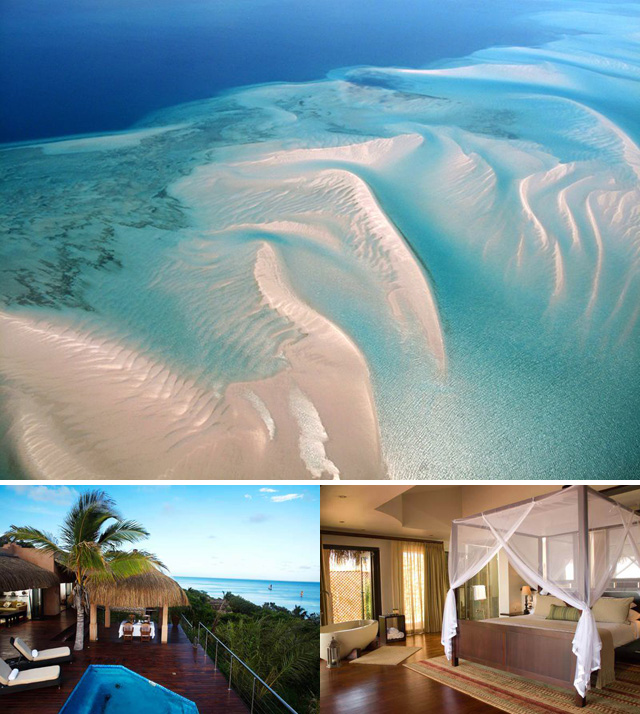 Then we have the Anantara Bazaruto, this is the one further down south Mozambique with easy daily access from South Africa and great flights also twice a week linking direct Sabi Sands and Vilanculos.
Also at both properties the 5th Night is always free, Lucky number 5…
In BAZARUTO we take great care to offer personalized service and unique experiences, also great activity like Horse riding on beach, in ocean, on Dunes, Dune boarding, great Diving and snorkelling!
ONLY DIVE DISCOVERY AND AFRICA DISCOVERY CAN OFFER FREE SCUBA DIVING FOR 5NT STAYS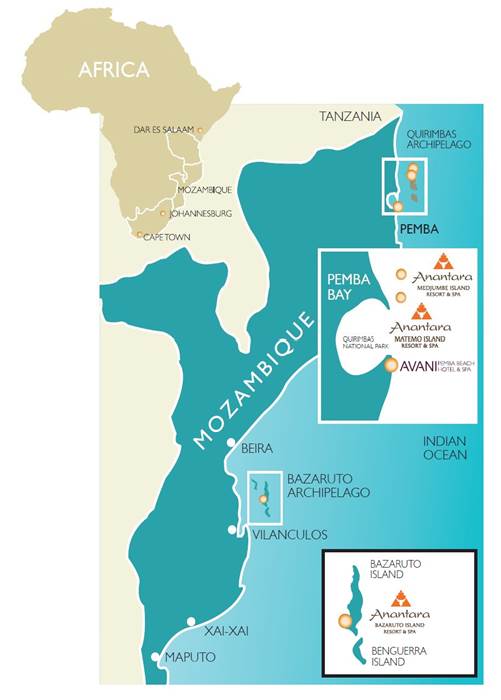 Contact Africa Discovery at:
1 800 886-7321, (415) 444-5100
or Email us