HAPPY NEW YEAR to 2023!!
What was the best part of 2022 for you?
We have some tasty temptations for you with Scuba Diving Adventures and Africa Safaris! Get OUT of the incessant rain out west and freezing cold and snow everywhere else!
TRAVEL SOON IDEAS:
Humpback whales of the Silver Banks!
End of January to early April
We have space in the top Whale Season dates from End of January through beginning of April! Check with me asap this is a fantastic trip to snorkel face to face with these gentle beautiful giants! Listen to the singing males entice the females with love songs!
San Ignacio Luxury Glamping ~ Kiss a Gray Whale baby and Mama!!!
End of January to early April
Lots of love to go around here!
You have not lived until you have these gorgeous loving whales blow into your face!! Giggling madly as they turn and look at you!! You can touch their Baleen also! They love it! Mama's bring the babies to the boats for love!!!
Space in camps from end of January to early April!
Ojo de Liebre Camping ~ Fly in gray whale trips beginning in San Diego to Laguna Ojo de Liebre
Once again offering 4, 5, 6 & 8 day gray whale trips, flying to Guerrero Negro.
Flight time is only a couple hours. So smooth!
Departures & end dates can be arranged any Monday, Wednesday or Friday.                   *some space is still remaining if you are ready to go!!!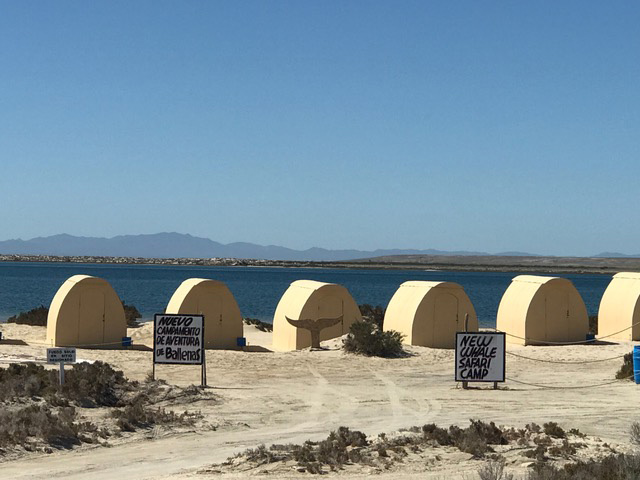 INDONESIA, May 21-30 2023 group trip, all Raja Ampat & Misool~Dive Damai 2
Cindi has space in Master cabin 6 or a lovely twin share, double cabin!
Join me on this trip.
Look at this beautiful boat!
RED SEA ~ New Red Sea Aggressor IV
3 great itineraries! Starting March 4 through April 29 2023 don't miss this wonderful special starting at 899.00 per person!
We also offer fantastic land tours in Egypt; Cairo and Nile Cruise,
marvel at the antiquities from long ago!
It is TIME to go!!!
Something very different, Columbia- diving the wild waters of Malpelo on the Ferox! Not for the feint of heart! Thousands of hammerheads, silkie sharks and more!
If you are a shark lover, this is a must do!!
Your adventure awaits!
South Australia Great White Sharks~ The BIG ONES are here!
Winter/Spring:  The Giant Great White females come to the Neptune Islands
(which for us in the Northern Hemisphere is June thru November).
Summer/Autumn: The days are warm and long, the male Great Whites are circling
fur seals and sea lions! (December thru May).
We can combine a super fun Great white shark trip on the liveaboard which are from
3 to 5nts long as well as;  9 dive days on location with a variety of dive sites
showcasing the underwater wonders of South Australia, including Hopkins Islands,
for the playful Australian sea lions.  Kangaroo Island, for weedy sea dragons and stunning reef, often with dolphins, and local jetty dives to observe the rare and beautifully ornate leafy sea dragon.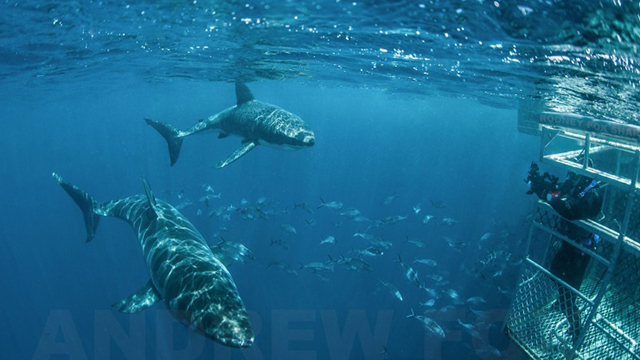 INDONESIA ~ Kalimaya! A new dive resort on the edges of Komodo National park, on the island of Sumbawa. This is a gem, I love this area for diving!!
It's a 5 star PADI resort, owned and operated by professional divers!
No other resorts in this area, super remote and the best of the best in this area!
Many of us have dived Komodo many times. You will recognize these amazing sights: Sangean Volcano, black sand and bubbles. Gili Banta, high voltage and mantas!
West Komodo, current and pelagics! Something for everyone here!
Baja Mexico! The best of:
Snorkel: with sharks, orcas, whales, whalesharks, humpback whales, mobulas you name it. The seasons tell the story, something different comes in with each passing month!
Dive: Cabo Pulmo with Bull sharks, and thousands of fish! Lapaz with whalesharks, mobulas and more! The Sea of Cortez remains The Aquarium of the World, words from Jacques Cousteau! It's a water paradise!
We can arrange liveaboard diving, snorkel trips with the top operators in the area, and scuba dive land based in Cabo Marine Park and Cabo Pulmo!
Also Day trips all over for sea kayaking in sea of Cortez, swim with sea lions, hike in the Sierra de la Laguna Biosphere Reserve! The Reserve is home to an incredible diversity of plant and animal life and up to 30% of species are endemic. Stay in Todos Santos with our partner and enjoy all these wonderful day trips and more!!
Papua New Guinea ~ Raw adventure in the highlands with a rare look into festival & Ceremony called Bingla Ingu!
Not seen since 1979, not the commercial festivals that have been well marketed such as in Garoka, Mt Hagen, Rabaul Mask festival etc.
This is new, brought back to life from my partner in the highlands of PNG from her people, her language her tribe.
July & September of 2024.
It will combine well with the other festivals for extended cultural visits.
The festival is funded by European Union – SPC Cultural Grants.
Our New Festival Product is called Sipuu-Waa (Simbu) Cultural Festival.
The Festival will include the Bigla Ingu Festival ( Pig Killing & Food Ceremonial Exchanges in the Simbu province), Tumbuna Pasin Show, Kids Traditional Festival and Bilums and Bilas Festivals and you will see the main arena Singsing and Dance.
For those of you who love PNG ' The land of the Unexpected' with its magnificent diving and outstanding culture, you will want to know more about this.
Its Real and Raw.
Some images from last month's festival! I have videos and load of images just sent to me! Let me know, it's pretty spectacular! I will have this up on our website soon.
AFRICA IS CALLING!!!!
Africa has so much to offer. For those who have been to Tanzania and Kenya;
now maybe time to venture southward to South Africa, Botswana, Zambia, Zimbabwe & Namibia! Each of these countries have so much to offer, all unique and different!
Budgets for all.
Have you ever locked eyes with a gorilla? There are not only mountain gorillas, but lowland gorillas! Did you know that? The main difference between lowland and mountain gorillas is the lowland gorillas have lighter and shorter hair whereas Mountain gorillas are darkly colored with much thicker longer fur.
We offer lowland gorilla trips in Gabon & Congo.
Uganda and Rwanda have the mountain gorillas.
Which is which?
For those of you who have been all over Africa;
something very unique is waiting for you if you can go this March!
CHAD- It's definitely a whole new experience!!!
Zakouma National Park- ask for details.
It's not too late to plan an Africa Safari for this year- 2023! We have time!
Southern Africa is best from April- May through to November!
East Africa is best from July thru to end of October!
This is the epic migration time!
We custom create the best areas based on time and budget.
So many camps and lodges to for every budget!
West Africa~ for those who love love culture;
it is THE most epic place for so many dancing, masks and festivals, it will make you dizzy!!
Wonderful driving itineraries with our partner who has trail blazed this entire side
of West Africa for 40 years!
Ghana, Togo, Benin, Ivory Coast, Guinea-Bissau the list goes on!
Even a 58 day Trans Sahara and West Africa for those with time!
Or pick out segments to join!
Its truly inspiring and you will never experience anything like this!!
Click the email us button below to get more information on one/many of these
awe inspiring adventures.
A word from Cindi:
"Make everyday count, tomorrow is not promised!
Get out there, dream big & live like there is NO tomorrow!!!"
Cheers and Joy from the Dive and Africa Discovery Team!
Cindi LaRaia
Dive Discovery
655 Irwin St Suite B #1030, San Rafael, CA 94901
phone: 1-800-886-7321, (415) 444-5100
www.divediscovery.com