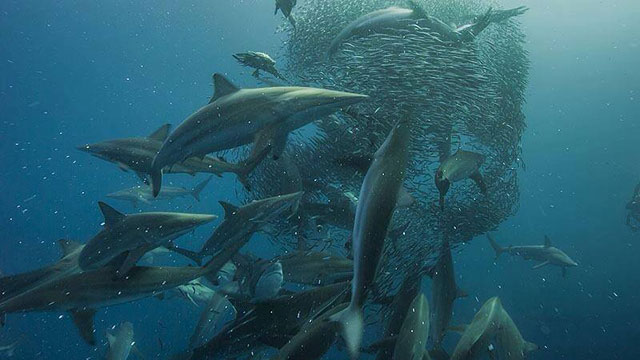 5 Days / 6 Nights Package
Dates: 22nd June 2014 – 19th July 2014
Location: Port St John's, Wild Coast, Transkei, South Africa
With our base here all year round, we are ideally located to offer you a superb, fun filled trip, coupled with a highly experienced sardine run specialist team of skipper and dive guide.
We offer a boat based adventure for everyone, whether a diver or non diver. All nature lovers, bird watchers, photography enthusiasts, dolphin and whale enthusiasts, snorkellers and scuba divers will thoroughly enjoy this incredible event of nature, which has been likened to the land based "Wildebeest migration of the Serengeti" and the marine equivalent of this has since been called "The Greatest shoal on earth".
Please take a look at our sardine run trip info and join us for an experience of a lifetime in the most beautiful and scenic place of Port St John's, Wild Coast, Transkei, the gateway to the sardine run.
http://www.africa-discovery.com/diving_south_africa/sardine_run_2014.shtml