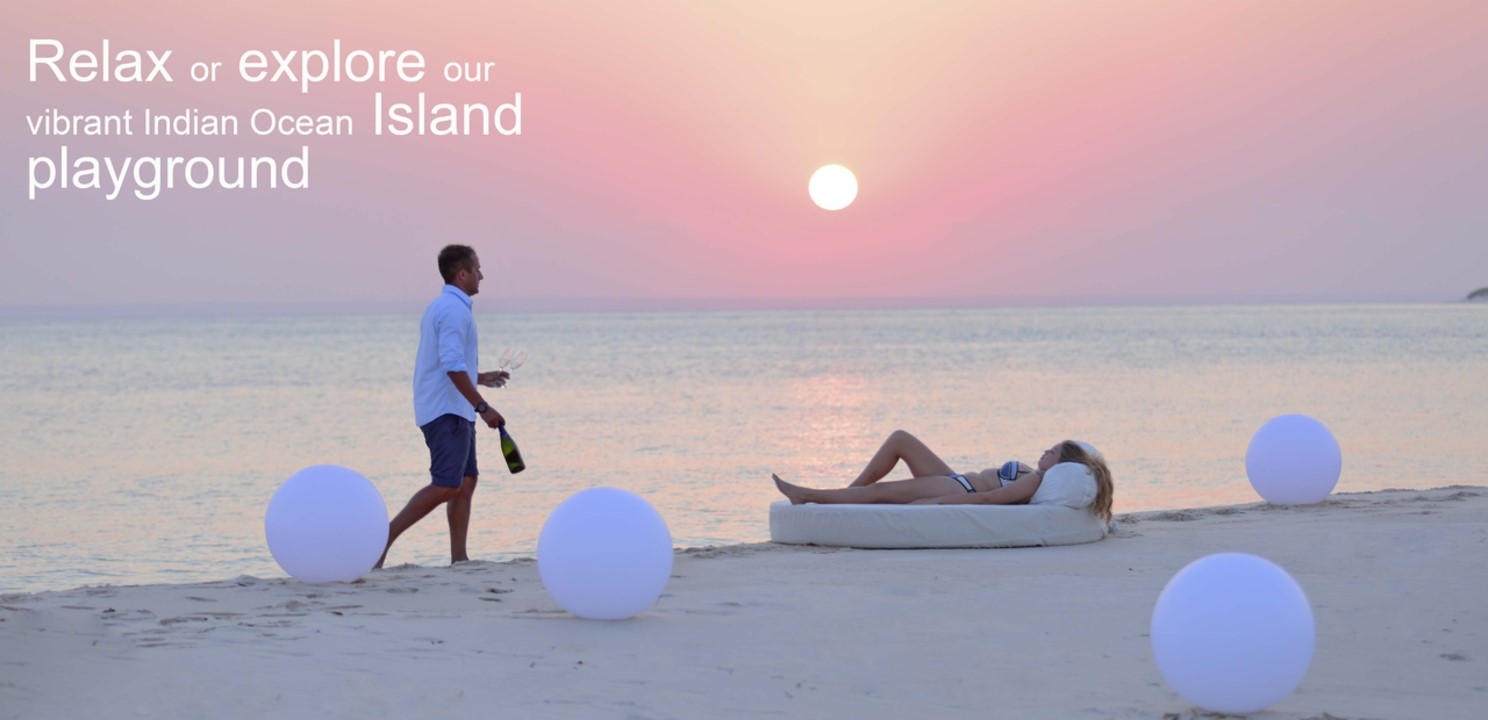 Azura in Mozambique is one of the most romantic places in the world. You can enjoy privacy in your sea front villa with private pool, sala and deck.  Dine in different places every night and or enjoy breakfast in bed served by your personal host. Relax on the beach or explore the colorful reefs that are home to a variety of fish. Indulge in our *African Spa or relax and have a picnic on a deserted island – with just you and your partner! 
Are you planning for your honeymoon or romantic getaway? Then why not escape to Azura in Mozambique? We can plan your stay just the way you want with a personalized itinerary.
Best Honeymoon Deal: Bride will receive 40% discount off rack rates for stays of 5 nights or more. This offer is valid until 17 December. Terms and Conditions apply.
Diving at Azura Quilalea
If you are a lover of marine life and all things underwater, then Azura Quilalea should be on your bucket list of places to visit. Azura Quilalea is surrounded by magnificent reefs that are filled with colorful fish. Whale Sharks, Manta Rays, Green Turtles, and Dolphins are seen swimming in the waters around the island. Come stay with us and receive a FREE house reef dive with our Activities Manager. Terms and conditions apply.
Contact us for more information and to book a personalized romantic getaway.
Contact us @ Africa Discovery:
1 800 886-7321, (415) 444-5100
or Email us