Here are photos of newly rebuilt camps, information on what else is in the works, and other updates such as 2017 rates and specials.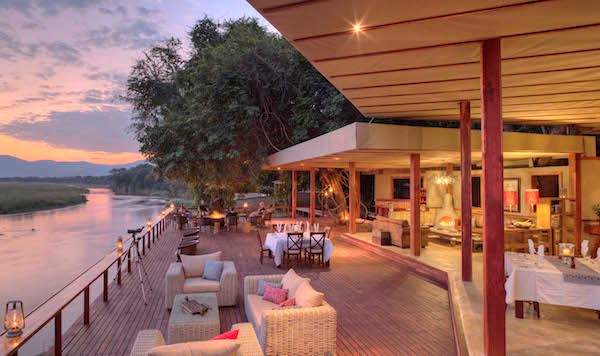 1. "The "NEW" Sausage Tree Camp is welcoming guests and we are thrilled with how the rebuild of camp turned out. The airy, light lounge beckons guests to relax and take in the 180-degree views of the Zambezi. The polished wood bar is stocked for everyone's favorites, and the fire pit area is just one of many glorious sundowner spots. The expansive deck is furnished with separate sitting areas: tan leather couches, creamy wicker chairs, and other comfy nooks. The dining area comes to life with colorful culinary creations, and the best feature is a deck rail wide enough to take your breakfast on while looking out at the river and animal-filled islands beyond. The suites have a completely new look and feel as well! And the pool area has been kitted out with gorgeous lounge furniture.
And with our new look comes a new taste as well! We are happy to welcome Executive Chef Nathan to the Sausage Tree team. Chef Nathan joins us having worked at Royal Malewane for six years and in top restaurants in South Africa and Dubai. Originally from Zimbabwe, Chef Nathan is a senior member of the Emirates Culinary Guild and a member of the Chef's Association.
Potato Bush Camp has announced a new Children's Activities Program, for children 4-12 years old, which includes game drives, bush walks, reed basket and mat weaving, fishing, island soccer or Frisbee, and star gazing and navigation."
2. Tongabezi, Sindabezi, and Tangala House: "Meet our Chef! Did you know that Tongabezi has a large garden on property? Chef Derick uses the fresh produce to create seasonal dishes that introduce guests to the traditional, delicious tastes of the African table with a unique, modern twist. After a colorful culinary journey around Southern Africa, Derick opened the renowned tasting room at Rust en Vrede in South Africa, and then made his way to us in Zambia to cater to our Tonga guests!"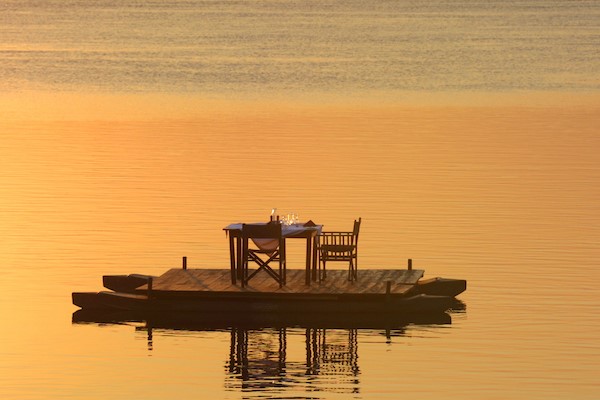 3. Great Plains Conservation:
"The new Duba Expedition Camp has opened, is welcoming guests, and photos are now available online! Sitting in the middle of the Okavango Delta, in a 77,000-acre private concession, this six-tent camp provides the ultimate opportunity for private wildlife viewing paired with exceptional services. The expedition-style tents are spread out along the floodplain so each has privacy and unique views from the verandahs. Every detail has been personally decided upon by Derek and Beverly Joubert, and the ethos of what Great Plains stands for is expertly executed by the team on the ground.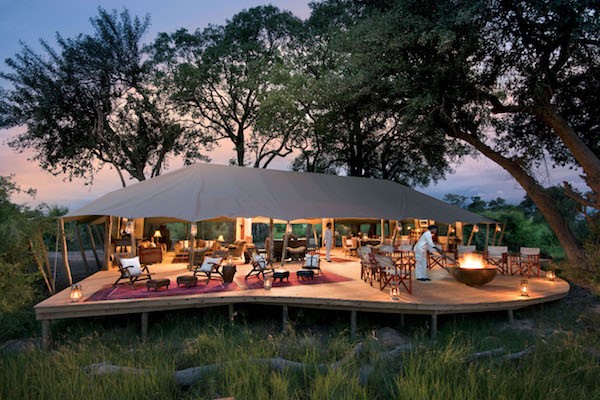 Now that Duba Expedition Camp is complete, we are starting work on the new Duba Plains Camp, which is expected to open in early 2017. This new camp will be the height of luxury in the Duba Concession, complementing our sister-camp Zarafa and Dhow Suites in the Selinda Concession. And the Selinda Adventure season has started in Botswana – we still have some availability on selected departure dates this year.
As for Kenya, we have a new, seasonal migration camp (July 15 – October 31, 2016) Mara Expedition Camp. Located in the Maasai Mara National Reserve, Mara Expedition is an authentic bush camp with four canvas tents, raised on a deck overlooking the Ntiakitiak River. Each tent has is en suite with safari shower and flush toilet and it will be 100% solar powered."
4. Nomad Tanzania: "There are some amazing deals to be had with Nomad for 2016, which have been extended into 2017. Stay 7 nights for the price of 5 for any combination of ALL Nomad camps. With 10 properties to choose from in 3 completely different regions of Tanzania, this is an amazing opportunity to create an incredible tour of the country, including the new Entamanu Ngorongoro, which is on track to open on time. There are several other sweet specials available so that you can customize an adventure to best suit your clients."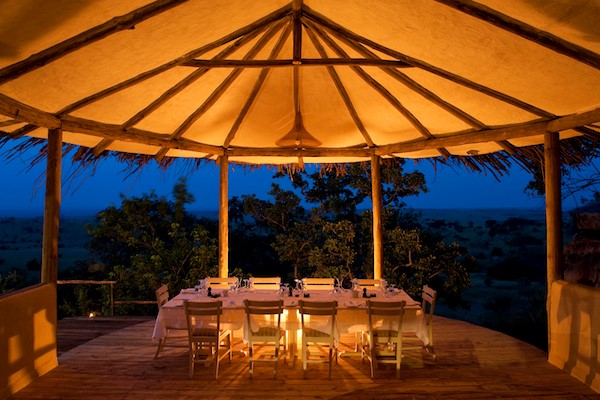 5. Kibran Tours: "In this month's Travel + Leisure, Bale Mountain Lodge in Bale Mountain National Park, Ethiopia, is highlighted as one of the 12 properties going above and beyond to use tourism dollars to protect wildlife. Bale Mountain Lodge is involved in the Ethiopian Wildlife Conservation authority, which is working to protect the endemic Bale monkey and Ethiopian wolf through employment and education of the local people.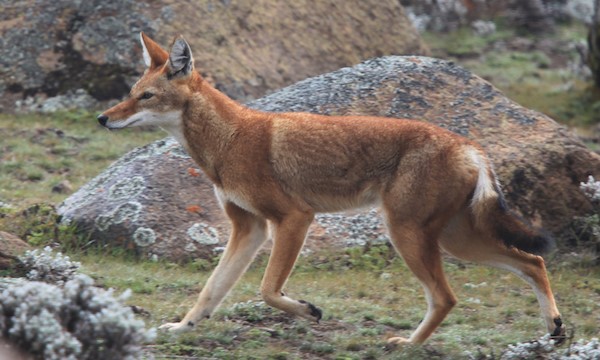 Africa Geographic recently published a comprehensive article on Ethiopia. From trekking in the Simien Mountains (to see the endemic gelada monkey, endangered walia ibex, and the rarest, most endangered canid, the Ethiopian wolf), to visiting Bahir Dar's 14th century orthodox monastery, to the ancient capital of Gondar, and the mystical Lalibela with 11 churches all more than 800 years old, the article covers most corners of the country."
For more information and to check availability,
Contact us @ Africa Discovery:
1 800 886-7321, (415) 444-5100
or Email us