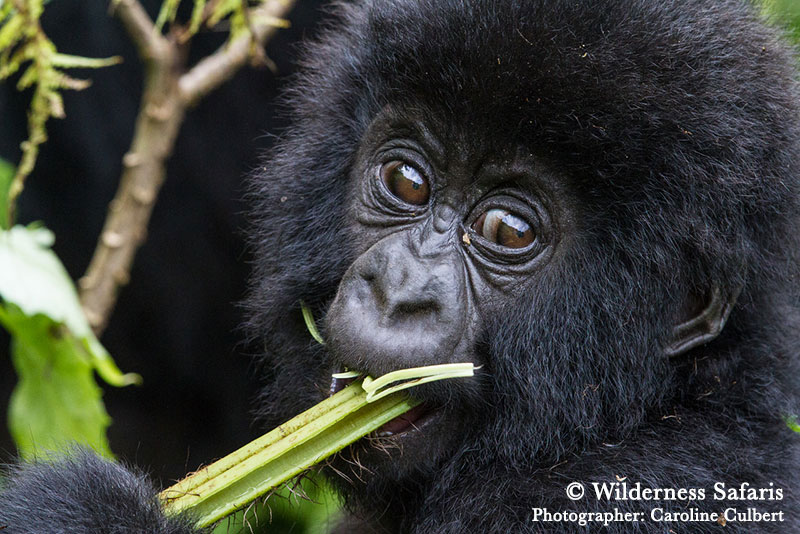 May 2015 – Wilderness Safaris is genuinely proud to announce its investment into the construction of two lodges in Rwanda, adding a new country to its African portfolio and helping to continue building sustainable conservation economies on the continent.
Rwanda, situated as it is along the Western, or Albertine Rift, is one of Africa's most biodiverse regions. It is a haven of rainforest endemism with undoubtedly its most celebrated wild mammal being the iconic mountain gorilla of the Virunga Massif. The country's forests are also home to another of Africa's great apes, the chimpanzee, as well as a multitude of other primates such as the striking golden monkey, a little-known but magnificent inhabitant of the bamboo forest.
It is around these rare and threatened great ape and primate species that Wilderness Safaris Rwanda will build its new lodge circuit. "The opportunity to use the Wilderness Safaris model of responsible ecotourism to contribute to positive conservation and community empowerment in such a unique and exciting environment is exactly why we do what we do", said Keith Vincent, group CEO. "More than that, we have found the Rwanda government, ecotourism industry and conservation community to be nothing but welcoming and hospitable in partnering with us to pioneer a new kind of ecotourism in this inspirational country."
Bisate Lodge, a 12-room sanctuary adjacent to the Volcanoes National Park, will boast spectacular views of the brooding Bisoke, Karisimbi and Mikeno Volcanoes. Aside from setting a new standard of luxury for lodges in the area and offering the perfect base for mountain gorilla trekking, Bisate Lodge will also be a visionary conservation and community project with its first phase focusing on indigenous reforestation of a core 26-hectare site. This will be done in close partnership with the newly constituted 320-member Tuzamurana Cooperative. The lodge, sited within the natural amphitheatre of an extinct volcanic cone, is a new addition to Wilderness Collection and will officially open to guests from mid-2016.
"We are also in discussions with the Rwanda Development Board to develop a lodge in the nearby Gishwati-Mukura National Park just a 15-minute helicopter flight to the south and even more ambitious in the scope of its vision to use responsible ecotourism to effect far-reaching and positive environmental change," continued Vincent.
Just 12 guests staying in six rustic forest cottages will have the privilege of exclusive access to the habituated chimpanzee and golden monkey communities of Gishwati Forest. All revenues generated from these forest activities will go towards the conservation of the brand-new Gishwati-Mukura National Park and the establishment of a connecting forest corridor between the two little-known forests of Gishwati and Mukura. By linking the two, currently separated by 16 kilometres, a combined area of nearly 6 000 ha of Albertine Rift forest and a whole host of endemic mammals, birds, insects and plants will be protected. This will more than triple chimpanzee habitat and allow growth in the population of this vulnerable great ape.
Like Bisate Lodge, Gishwati will also open to guests in mid-2016 and will fall into the Adventures category of Wilderness Safaris camps. Itineraries combining the two camps over five to six nights will be the perfect way to enjoy privileged interactions with two of Africa's great ape species and our closest genetic relatives, and can easily be broadened to enjoy the myriad other attractions of Rwanda.

About Wilderness Safaris: 
Wilderness Safaris is an ecotourism company that specialises in memorable wildlife experiences in some of the most remote and pristine areas in Africa. In this way it offers its guests private access to almost three million hectares of Africa's finest wildlife reserves, while remaining fiercely committed to protecting our planet's precious natural and cultural resources.
Wilderness Safaris operates camps and safaris in some of Africa's best wildlife and wilderness reserves across seven different countries: Botswana, Kenya, Namibia, Seychelles, South Africa, Zambia and Zimbabwe.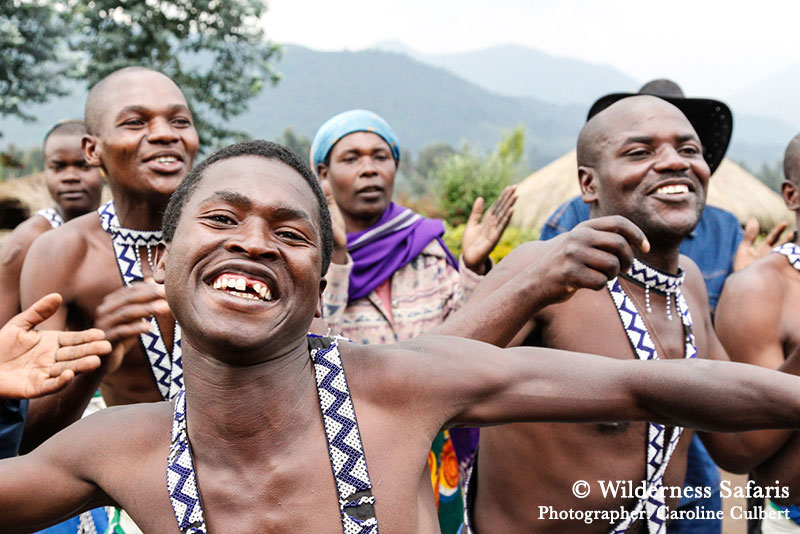 For more information, contact Africa Discovery at:
1 800 886-7321, (415) 444-5100
or Email us