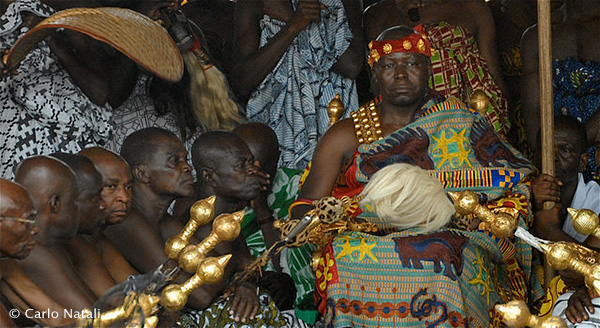 GHANA, TOGO, BENIN: 
ODWIRA FESTIVAL 
(Special Event) 
12 DAYS / 11 NIGHTS 
Scheduled departure date from Lome in 2019: 
Apr 12th 
Minimum 2 – Maximum 16 participants 
Our fantastic cultural odyssey to the most remote regions of Ghana, Togo and Benin to discover lost tribal worlds ruled by traditional chiefs and ancient spirits. 
Along the coast, in the heart of voodoo original regions, we encounter practitioners, watch trance-dances and learn about the great influence voodoo spirits still have on people. 
Heading inland from the forest to the savannah, we discover the Taneka tribe on a rocky mountain, then the Tamberma with their fairy-tale clay adobe castles and finally we enter the Ashanti kingdom in Kumasi forests. 
We end our tour exploring the former Gold Coast, with the largest European castles in Africa; centuries remain of gold and slave trade. 
Indeed the most complete and spectacular way to discover West Africa rich patrimony of Tribes, Kingdoms, festivals and ceremonies. 
Great experience combined with the choice of comfortable accommodations. 
For travellers who want to get acquainted with this unique region … and love Africa!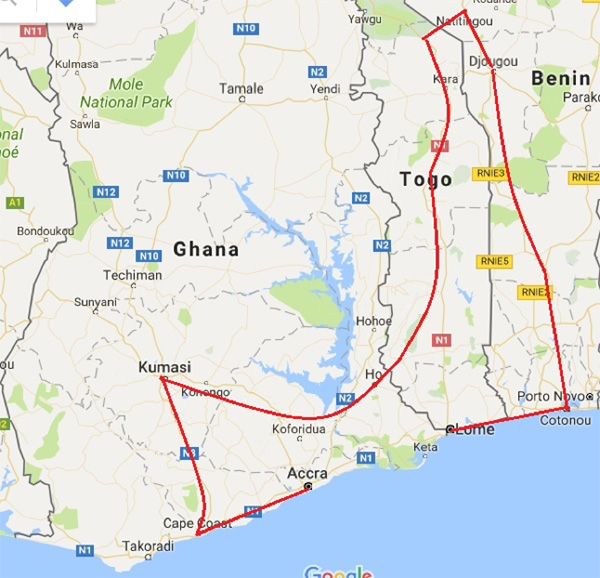 Apr 21st 2019, the Ashanti people will celebrate the 20th anniversary of Reign of their King with big Akwasidae.
This particular festival will be quite unique as it will also incorporate for the first time in many years the ODWIRA FESTIVAL, meaning the cleansing and purification of the souls by several religious rituals.
Apart from one of these main traditional events, participants to the tour will always attend the following events:
– an interesting voodoo ceremony
– a spectacular fire dance
– an "Ashanti funeral": festive celebration that consecrates the return of the spirit of an ancestor.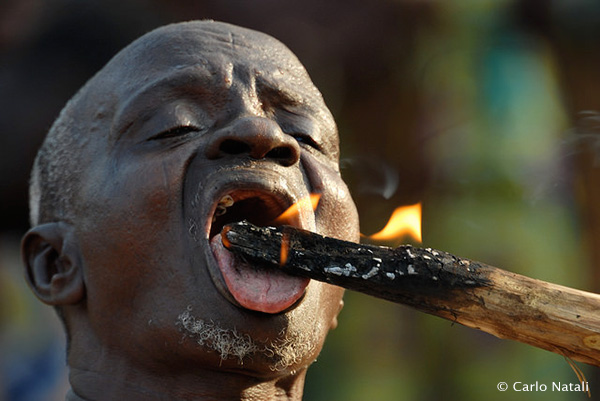 For more information, please contact us @ Africa Discovery:
1 800 886-7321, (415) 444-5100
or Email us