Nyungwe is one of the largest mountainous rainforests remaining in Africa.
Just recently the Nyungwe forest received National Park status, making it
East Africa's largest protected high-altitude rainforest.
Nyungwe's biodiversity is astonishing by African standards and is one of the
most endemic species-rich areas in all of Africa. Along with its
biodiversity, Nyungwe is an important water catchment for Rwanda and
contains many natural resources integral to Rwanda's human populations.
Rwanda is also in one of the most heavily populated areas of Africa with
over 8 million inhabitants in a country the size of the state of Vermont in
the United States. Nyungwe is under constant threat from anthropogenic and
environmental stresses.
From the Nyungwe Forest National Park website:
Nyungwe Nziza (Beautiful Nyungwe) Project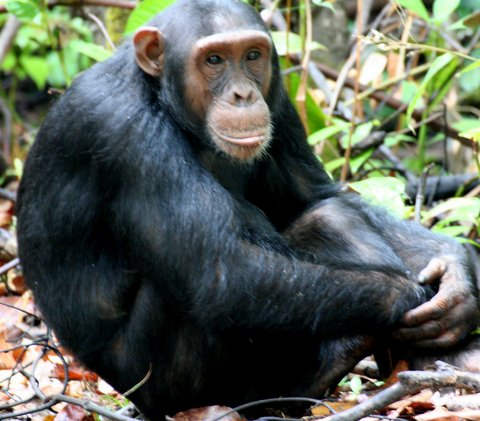 Nyungwe Wildlife:
Nyungwe is most alluring for its primates: 13 species in all, including
humankind's closest living relative the chimpanzee, as well as the handsome
L'Hoest's monkey and hundred-strong troops of the delightfully acrobatic
Angola Colobus.
The most important ornithological site in Rwanda, Nyungwe harbors almost 300
bird species of which two dozen are restricted to a handful of montane
forests on the Albertine Rift.
The avian highlight of Nyungwe is the Great Blue Turaco-an outlandish blue,
red and green bird which streams from tree to tree like a procession of
streamlined psychedelic turkeys.
Driver ants may seem like forest pests, but they are one of Nyungwe's most
important carnivores. They'll eat anything in their path, including snakes,
birds, and mammals.
Lots of mammals besides monkeys live in the park, including cats like the
serval.
Some northern birds migrate to Nyungwe for the winter, like the European
bee-eater Merops apiaster.
Where to stay: Nyungwe Forest Lodge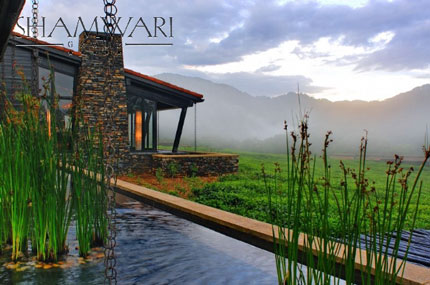 Not to be forgotten are the spectacular Mountain Gorillas! What a wonderful
trip to combine a Mountain Gorilla trek, a visit to Nyengwe Forest with a
safari in Tanzania or Kenya!

Sample Itinerary: 7 Day Discover Rwanda
Tracking the mountain gorillas in Parc National des Volcans (PNV)
and continue to Nyungwe National Park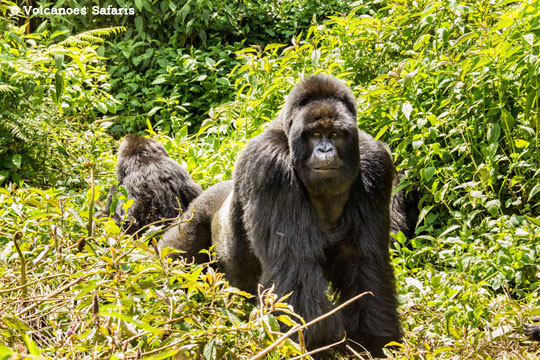 Contact Africa Discovery Travel  today at (800) 886 7321  or Email us to learn more
about Rwandan travel opportunities and to start planning your own African
safari.