African Wild Hiking Safaris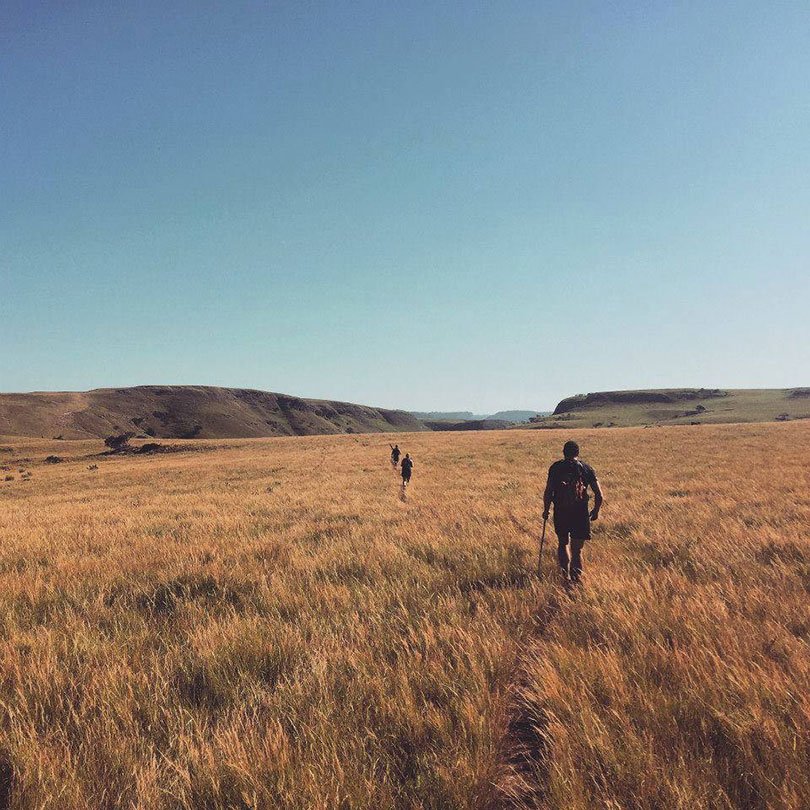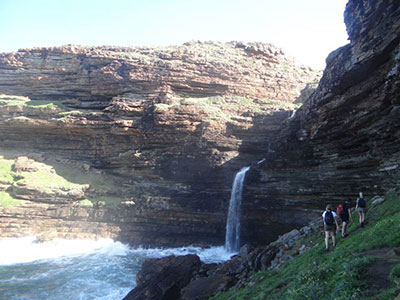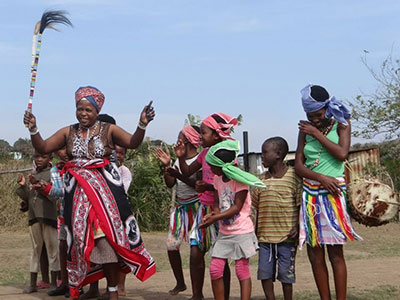 2 – 5 day guided hiking expeditions on South Africa's best kept secret trails. Get back to basics with the simple luxuries too many of us miss in our busy lives. A camp fire under the African sky, solitude of the great outdoors and quality time with loved ones in awe-inspiring settings.
The trails are a place to reflect, to refresh and to relax. A place where you will be humbled, feel privileged and be reminded of what is really important in life.
Rustic but Exclusive Accommodation: Private tented camps, rustic beach lodges and mountain retreats a support crew moves ahead with your luggage assuring whilst rustic each place you stay has the most important simple luxuries, including comfortable bedding and fine linen.
Gourmet Fireside dinning: An important aspect of each hike is our outdoor dining. We pride ourselves on our healthy filling meals a match for any restaurant made for you often straight from the camp fire.
A match for any itinerary: Each hike is located within driving distance of some of South Africa's top attractions allowing you to add an Off The Charts Hike to any itinerary.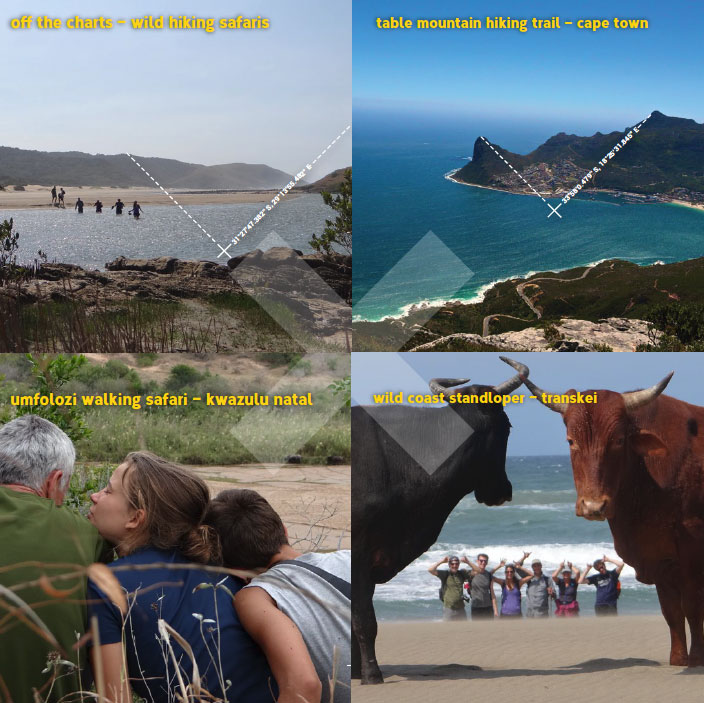 About Off The Charts Wild Hiking Safaris
Each of our off the charts hikes are located in South Africa's wildest and most scenic areas. Areas rarely visited by tourists due to the lack of modern luxury accommodation and road infrastructure and this is exactly why they appeal. We provide unrivalled guiding and life's simple luxuries. A support crew travels ahead to set up camp each day with gourmet fire side meals and nature provides the rest.
• Wildcoast Strandloper
In the footsteps of the traditional beachcombing hunter-gatherers explore one of the most breath taking and unspoilt coastlines on earth. The Transkei moves at its own pace and it is not unusual to find yourself on detours to rural villages or watching dolphins playing in the waves on this unhurried coastal journey. Fly into: Durban International Airport
• Umfolozi Walking Safari
No game drive can awaken your senses like a walking safari, and where better than the oldest proclaimed reserve in Africa? Get up close and personal with nature, learn bush culinary skills, animal identification and tracking. Fly into: Durban International Airport
• Table Mountain Hiking Trail
A surprising journey to escape the city on hiking trails between mountain camps. Walk away from civilization and experience the wild side of Cape Town's windswept beaches, mountain reservoirs and breath-taking scenery. Fly into: Cape Town International Airport
• Exploring The View, Blyde River Canyon
Explore the world's largest 'Green Canyon' by foot, horse (optional) and hot air balloon. From 700 meter sheer clis at God's Window to the 200 meter Kadishi Falls, a scenic journey like no other. Fly into: Kruger Mpumalanga International Airport