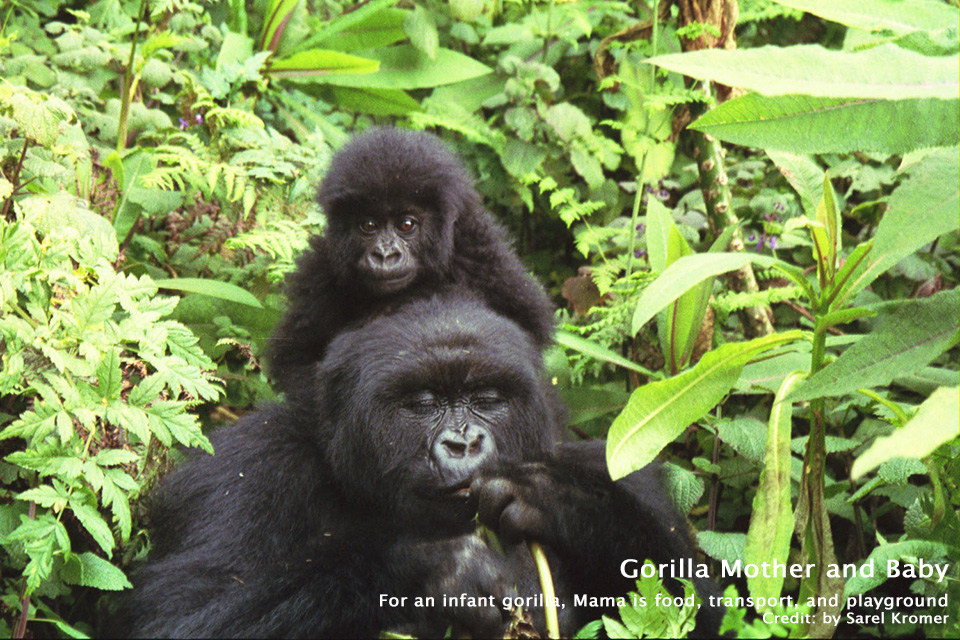 Rwanda
The Rwandans are truly amazing people for their willingness to forgive and forget. The scenery in the shadow of the volcanoes was extraordinary as we started our Gorilla trek! The women have started a successful co-operative since the Genocide in 1994, they are strong resilient and the children run and play as your vehicle bounces by. Some faces show the pain, they are a sad recovering people, us being there helps them in so many ways! This is the best option after a safari in Kenya and Tanzania for the fastest way to see the Gorillas, you can spend 2 nts here and have 1 gorilla trek.
A tiny, landlocked republic in Equatorial Africa, Rwanda lies south of Uganda west of Tanzania and the watershed between Africa's two largest river systems: the Nile and the Congo. Often called the "land of a thousand hills", Rwanda is a mountainous country with a moist, temperate year-round climate.
Rwanda has a number of unique delights to offer travellers. Parc National des Volcans in the Virunga volcanoes is home to the Mountain Gorillas to which Dian Fossey dedicated her life. Nyungwe Forest, one of the largest montane forests in Central Africa, is renowned for its large troops of colobus monkeys and rich variety of orchids. Akagera National Park is a savannah park with elephants, hippo and crocodile. Lake Kivu is a beautiful inland sea enclosed by steep terraced hillsides. There are a large variety of birds. Rwanda has a rich culture with its second city, Butare, having one of the finest cultural museums in Africa.
Rwanda is the most densely populated country in Africa. French, English and Kinyarwanda are the most widely spoken languages and the population of about 10 million people is largely Christian with some Muslim and Animist communities.