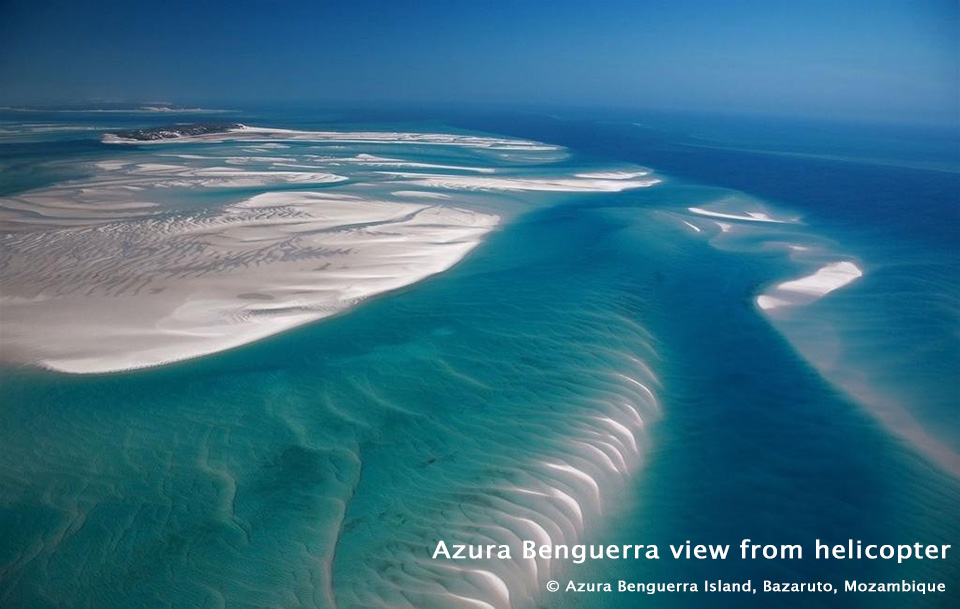 Safari & Beach
Where to Go for a Safari & Beach Holiday?
Looking to combine big game viewing with palm-fringed beaches in Africa? It is a perfect combo for Africa
Our top picks of where to go on a safari and beach holiday take you from iconic game reserves to sun-warmed islands.
Luxury, family-friendly and honeymoon-perfect itineraries are all available.
Some of our favorite country combos:
South Africa, Kruger and vicinity combined with Mozambique offer the best of the Big 5 with the best beach, snorkeling and scuba diving! Fly to Vilanculos and stay on Bazaruto Archipelago or the Quirimbas for a more remote experience!

Tanzania and Zanzibar offer stunning scenery and game with Old world History, for snorkeling or scuba diving in Zanzibar!

Kenya and Pemba Island or Zanzibar. Great beauty and unique offerings in Kenya combined with very peaceful and remote Pemba or old world Zanzibar!

Botswana, Zimbabwe & Mozambique make wonderful combination holidays!
**Mozambique offers a diverse variety of experiences for you to discover. From the delights of discovering abundant coral reefs or experiencing the majestic Whale Sharks whilst scuba diving, to its growing National Parks and idyllic tropical islands - Mozambique offers this and so much more!
Inhambane / Tofo
The area of Inhambane / Tofo is famous for the Whale Sharks and Manta Rays that favour the waters around this part of Mozambique. The best time of year to see Whale Sharks is generally from November until April, however sightings of these beautiful creatures are good all year round. As the area is home to the highest population of Whale Sharks in the world, there are various research projects based in Tofo to monitor and study these gentle giants. Humpback Whales migrate through the coastal waters of Tofo / Inhambane in the winter months between May to October.
Bazaruto Archipelago
In 2001 the Bazaruto Archipelago was proclaimed a National Park which meant that the wildlife and rich underwater sea life remains protected. The warm waters around the islands are exceptionally rich in coral and marine life making the Archipelago a wonderful diving destination. Whale Sharks can also be seen in the area, generally between April to July and Humpback Whales migrate through the Archipelago waters between August and October.
Quirimbas Archipelago
The Quirimbas Archipelago is situated in the far north of Mozambique. Its remote location is part of its magical offering as there are many undiscovered and unexplored dive sites and reefs in this Archipelago, consisting of approximately 30 separate coral islands. The area has also been proclaimed a National Park, resulting in the protection of its rich and varied sea life and colourful coral reefs. Several of the islands in the Archipelago are also known nesting sites for sea turtles. There are two properties that offer shore access for divers - Nuarro Beach Lodge which is situated north of Ilha de Mozambique and Azura at Quilalea, situated in the Quirimbas National Park. The north of Mozambique is also generally known for its great wall diving experiences.
General Note: All certified divers: please remember to bring your certification card and/or log book with you when you come to dive in Mozambique!
Zanzibar
Zanzibar is a Tanzanian archipelago off the coast of East Africa. On its main island of Zanzibar, is Stone Town, a historic trade center with Swahili and Islamic influences. Its winding lanes present minarets, carved doorways and 19th-century landmarks such as the House of Wonders, a former sultan's palace. The northern villages Nungwi and Kendwa have wide beaches lined with hotels.
Zanzibar offers wonderful snorkeling and scuba diving.
Diving in Zanzibar isn't restricted to beginners. Experienced scuba divers can enjoy exciting wall dives, night dives and drift dives. In deeper waters, lush coral gardens often stretch as far as the eye can see, and large gamefish (barracuda, kingfish, tuna and wahoo) hunt together with large Napoleonic wrasse, graceful manta rays and sharks. Shallower waters are the playground of tropical fish, including a huge variety of Indo-Pacific marine fauna.
Pemba Island
Pemba Island in Tanzania is another location - located off the Tanzanian coast, and is adjacent to the Island of Zanzibar. Not only is this Island known for its awesome dive sites but also its peaceful location. Pemba waters give divers and snorkels an incredible experience because all locations have generous amounts of multi-colored fishes and corals displayed. The Pemba channel runs deep until it approaches the coastline, and then begins a dramatic assent to create sheer walls off the coast.
View our selected beach & dive resorts from our sister's website www.DiveDiscovery.com