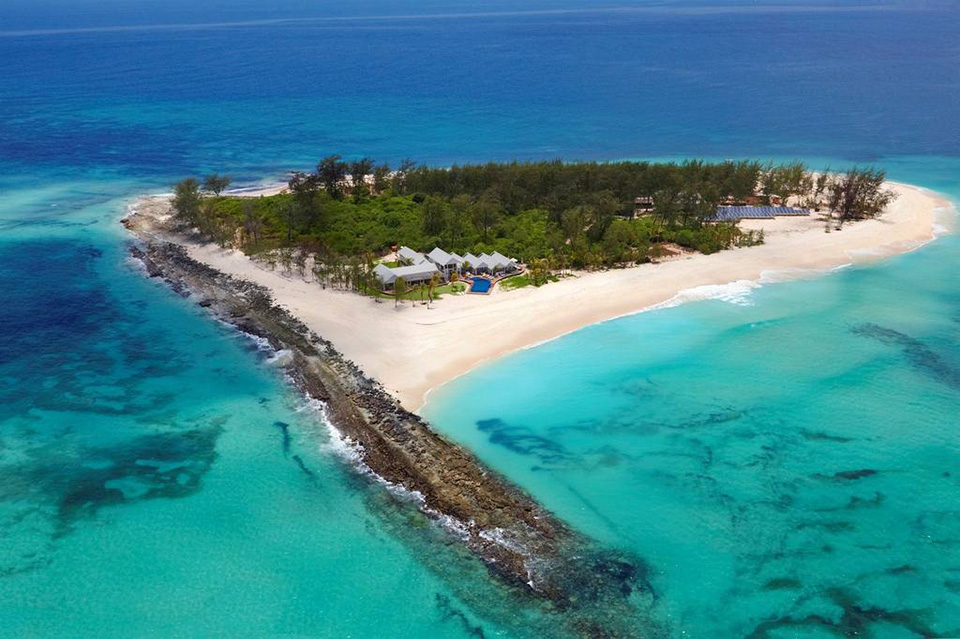 Exclusive Sole Use - Thanda Island
One of the few truly private tropical islands in the world, Thanda Island just opened to guests in August 2016. Situated within southern Tanzania's Marine Reserve, Thanda Island offers absolute exclusivity for families and friends to enjoy on a sole-use basis. We can accommodate up to 27 guests when children are included:
20-acre private island
1 Private Villa with 5 suites for up to 10 adults and up to 9 children sharing
2 Banda Style Beach Huts for another 8 guests
Each suite includes indoor and outdoor showers, air-conditioning, and private patio space
Glass rim-flow swimming pool
All-inclusive ocean adventures including snorkeling, sailing, stand-up paddle boards, kayaks, water skiing, jet-skiing, wake boarding, tubing, game fishing, day trips to Mafia Island for scuba diving
Certified marine sanctuary that is home to whale sharks (Oct-Feb), dolphins, turtles, dugongs, and more
Personally designed and decorated with a modern, chic beach theme
Environmentally sustainable with off-grid solar power
Leading conservation and community programs in partnership with Tanzanian Marine Parks and the leading NGO, Sea Sense.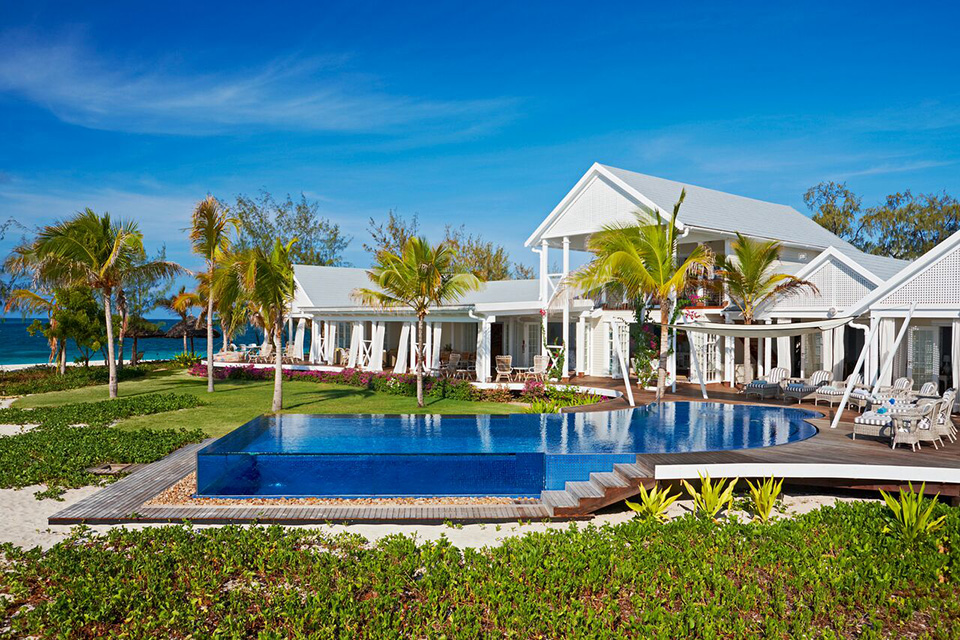 Getting There
All you need to do is fly to the international airport at Dar es Salaam, Tanzania's capital city, and we'll either fly you directly to the Island by helicopter or arrange a charter flight for you to nearby Mafia Island, where we'll meet you by boat.
Once you step onto the silken white beaches of your own private island, surrounded by glittering turquoise waters, you'll experience a complete sense of freedom. It's how we should feel.
Off the Grid
Experience an off-the-grid lifestyle on the Island, which is powered by solar energy. For those who need to remain connected, the Island has full WiFi Internet and mobile phone reception.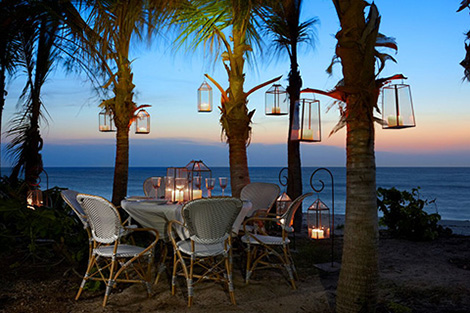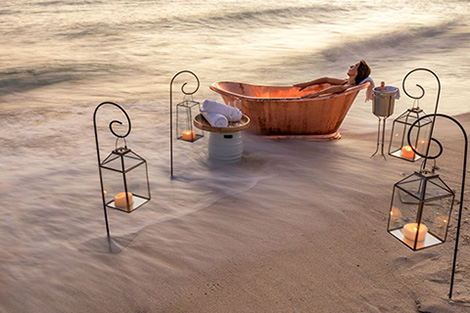 The Villa & Bandas
Beach house romance, nostalgia and East African elegance personify the Villa. Christin and Dan Olofsson designed it for people like themselves, who are seeking a rare, entirely private paradise. It offers an expansive living area featuring everything you would want from an extravagant beach house, including an indoor aquarium, Steinway grand piano, wine collection, cigar humidor, glass rim-flow swimming pool and wrap-around dining area with its 180-degree view of the ocean.
The Villa has WiFi Internet access and mobile phone reception. Additional beds for up to nine children can be set up in the five bedroom suites.
For special occasions we can accommodate up to 26 adults, with eight guests in two traditional 'bandas' (bungalows) and eight guests in two safari-style tents, set up on the lawn.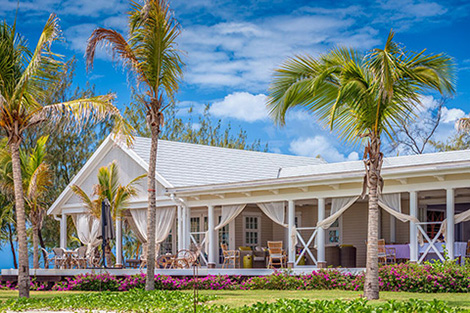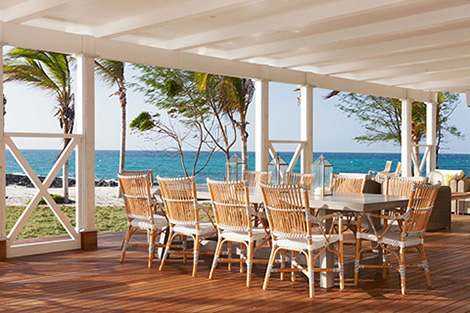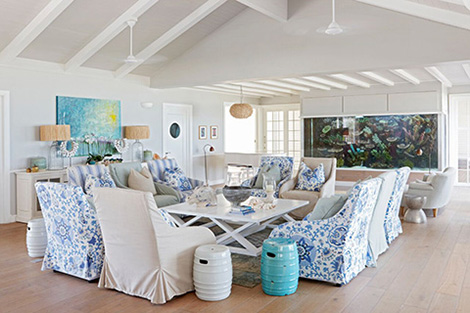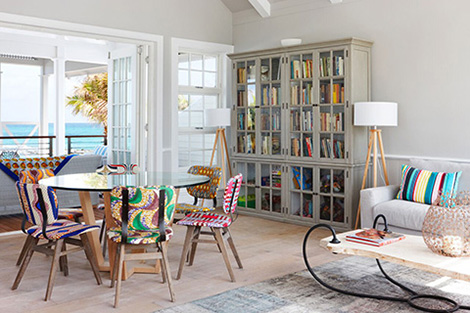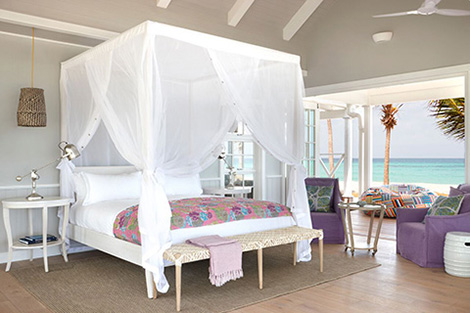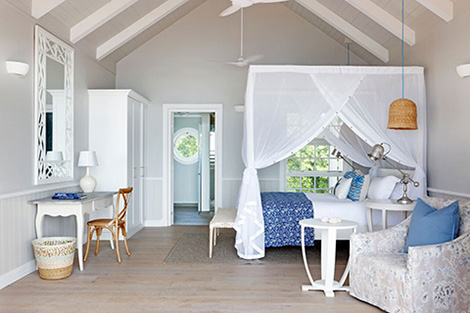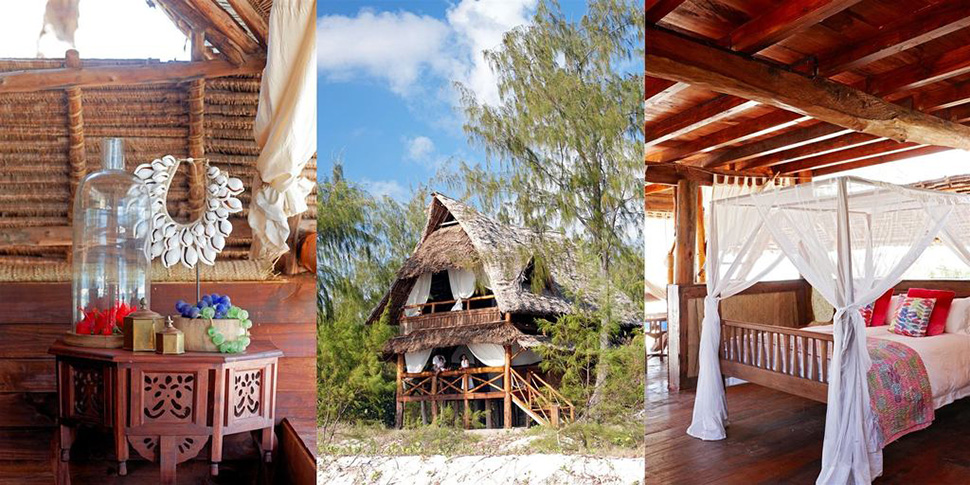 Scuba Diving and Snorkelling
If you enjoy scuba diving at any level or you would like to learn to scuba dive, we will arrange this for you with our accredited dive partners at Chole Bay, Mafia Island. We'll take you there by boat for an incredible diving experience in the Mafia Island Marine Park, which is widely regarded as having the most spectacular reefs for diving and snorkelling in sub-Saharan Africa.
As the largest marine protected area in the Indian Ocean, it includes an intriguing diversity of coral reefs, five species of turtles and 400 species of enchanting reef fish. It is a rich breeding ground for pelagic fish such as the baracuda, stingray, napoleon wrasse and large grouper. Hopefully you will also see sea turtles, whale sharks and dugongs during your dive. Outside of Chole Bay a choice of equally exciting dives are available, including eleven reefs within reach of Ras Mbisi, Mafia Island. The beauty of Chole Bay is that because it is a well protected bay, you can dive here all year round.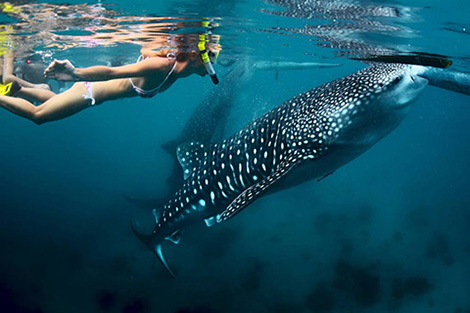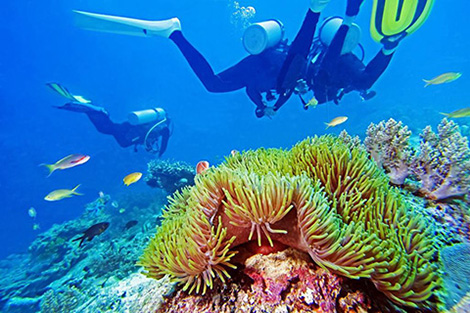 Other Activities
Sailing, Paddling and Kayaking
Ride the trade winds in paradise on your very own sailboat or explore the coral reef in a kayak or canoe. We can also organise a sailing trip on a traditional Arabian fishing dhow.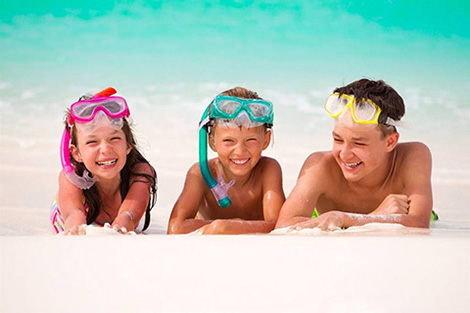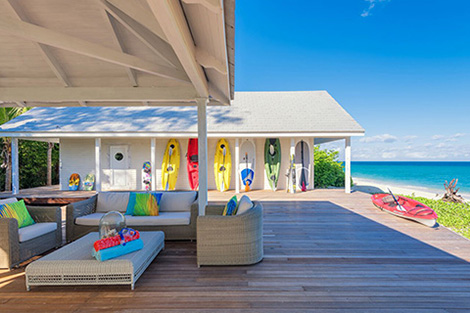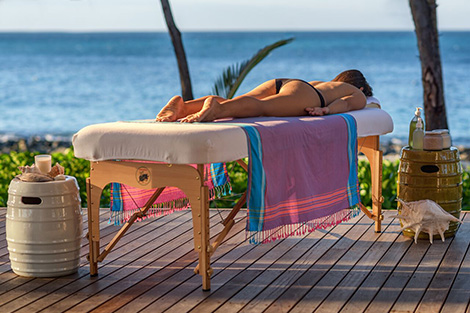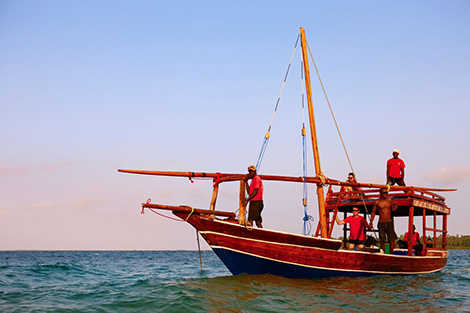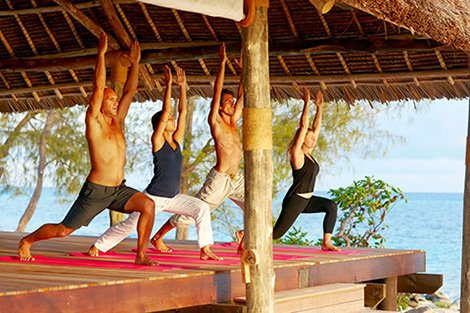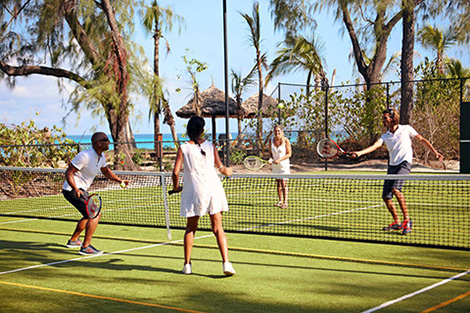 Tanzanian Adventure
We can arrange a visit to Zanzibar Island with its spice fields and incredible blend of modern and ancient Tanzanian culture; or a visit to Africa's largest game reserve, the World Heritage Site-listed Selous Game Park. Both are an hour's flight away.