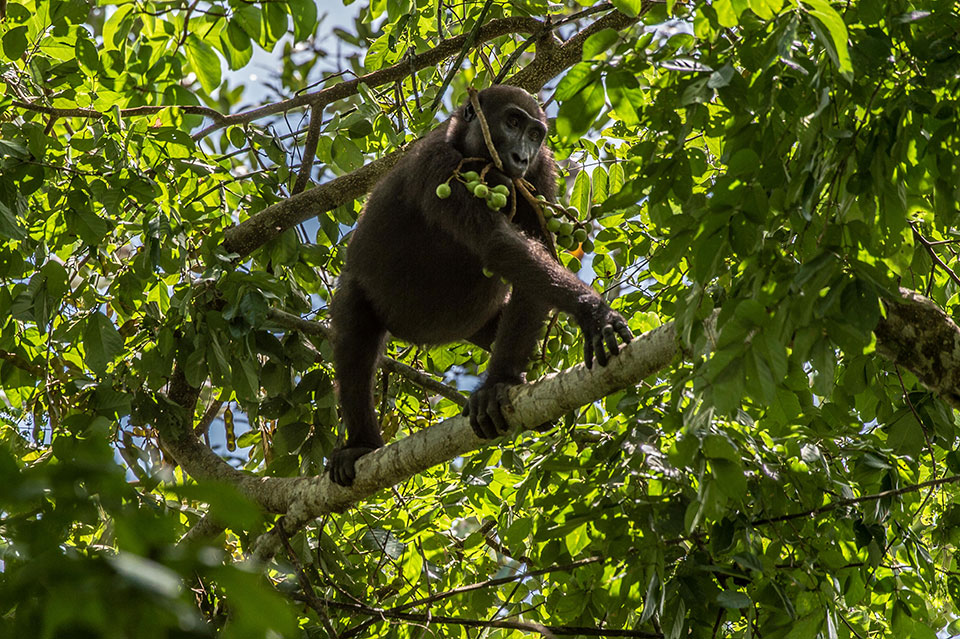 Gabon
Gabon is roughly the same size as the United Kingdom. Its 270,000 km² surface area is sparsely populated, and about two thirds of the 1.6 million population live in the ten main cities and towns. A high standard of living, based largely on the petroleum industry, and low population growth, has historically reduced the demands on other natural resources. The end result is that the forests, wildlife, and fisheries have remained more or less intact, unlike anywhere else in western Africa.
In 2002, the former president, Omar Bongo, set aside 10% of the country's area for the formation of thirteen national parks. Loango National Park is situated in the southwest (just south of the equator) and protects diverse coastal habitat, including part of the 220 km² Iguéla Lagoon, the only example of a typical western- African lagoon ecosystem that is significantly protected within a national park.
The park is a 1,550 km² mosaic of grassland savannas, remote beaches, and numerous types of forests, swamps, mangrove habitats, and salt marshes, and is arguably one of best examples of Gabon's incredible biodiversity. Loango National Park offers breathtaking panoramas in every direction and the opportunity to see some of the 200 mammal species and over 600 bird species found in the country. In Loango there's the chance to see forest elephants, forest buffalo, red river hog and all manner of other wildlife against the backdrop of the Atlantic Ocean. It's this spectacle that makes the place truly special and in light of the fact that the Loango coastline is literally a window into the ancient past, when wild animals visited the sea's edge along the entire tropical west coast of Africa. A phenomenon that today, sadly, only persists in parts of Gabon.