Chobe Under Canvas
Chobe National Park, Botswana - Adventure 3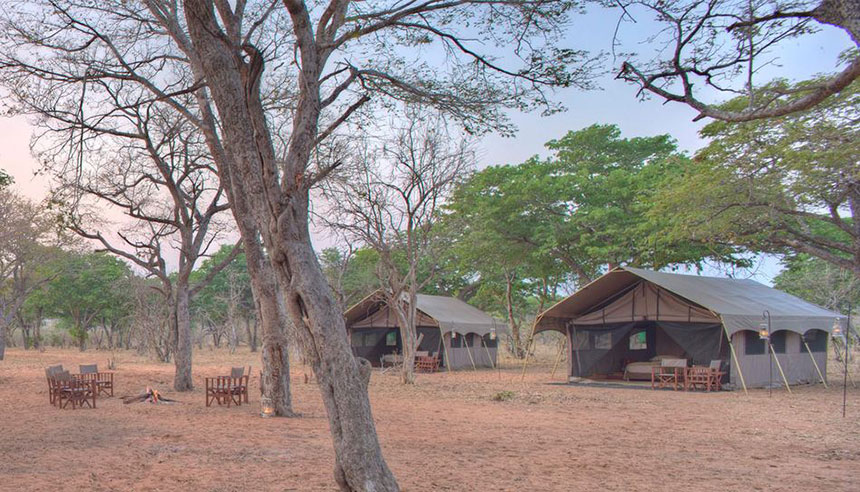 Among the great wilderness reserves in the world, Chobe National Park is home to one of the largest concentrations of elephant on the African continent. Surrounded by wildlife management areas and reserves that allow game to roam freely, the 11 700 km2 (4 500 square mile) reserve is located in the far north of Botswana, bordering on the Chobe River. Home to the entire Big Five, Chobe is particularly well known for its large herds of elephant and buffalo, as well as the two antelope that cannot be encountered anywhere else in Botswana, the puku and Chobe bushbuck.
Chobe offers both dry savanna and permanent swamp, in addition to the vast floodplains along the river. Dense teak woodland provides thick cover in the northeastern parts of the reserve. Watching the elephant families drink and bathe in the river is an unforgettable sight, all the more impressive when herds of buffalo, rafts of hippo and gigantic Nile crocodiles are part of the scene. Lion and spotted hyena are frequently seen on the floodplains, where red lechwe, puku, zebra, sable and roan come out to graze.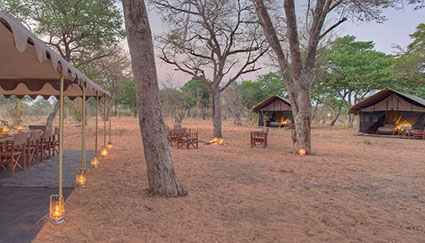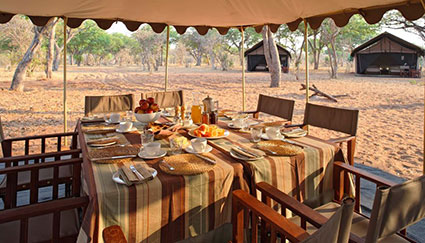 About the camp
Well-used animal trails meander between six ensuite safari tents and down to the water's edge at &Beyond Chobe Under Canvas, positioned at exclusive semi-permanent campsites on or near the Chobe River. Booked on a nightly basis, each comfortable tent has a double bed, as well as an ensuite bathroom, separate w.c. and steaming hot bucket shower. Guests share their experiences over a pre-dinner drink in the lamplight of the comfortable guest areas. Delicious home-cooked meals are enjoyed around a blazing fire.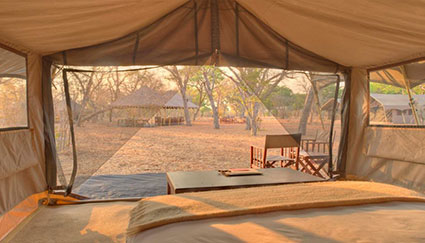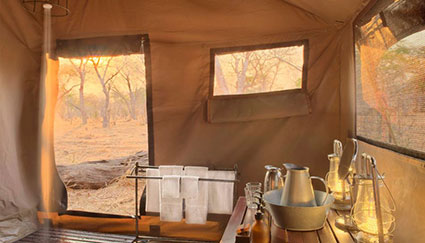 AT A GLANCE
5 ensuite safari tents
Wilderness camping
Dine under the stars
Semi-permanent campsites
Bookable on a nightly basis