Muchenje Safari Lodge
Chobe National Park, Botswana - Classic 4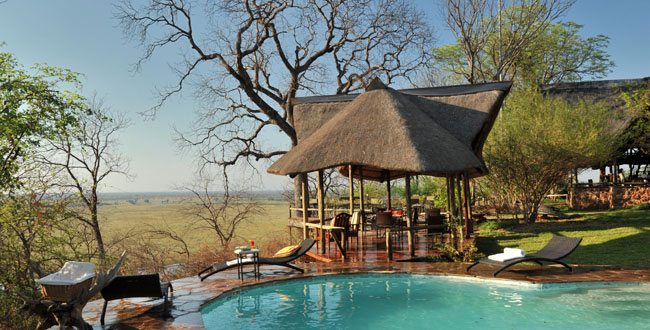 Situated on the far western side of Chobe National Park, Muchenje Safari Lodge is far removed from all the other safari camps in this area. Muchenje is a privately owned and superbly operated camp and therefore, attention to detail is paramount.
Muchenje accommodates guests in intimate exclusivity with just 10 twin bed thatched chalets, all with en-suite facilities, are situated on the escarpment edge, each with its own balcony and unique view. Each chalet is beautifully furnished with great care taken to create a true African ambience.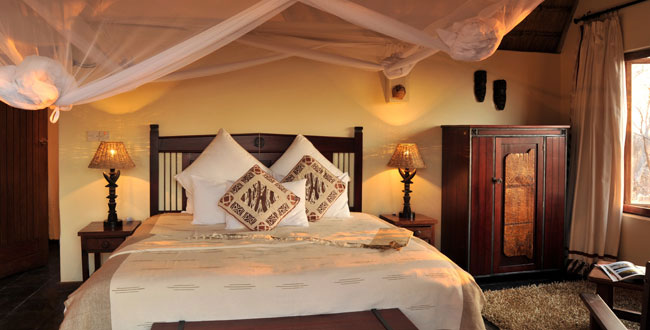 Overlooking the Chobe River and floodplains, the main lodge features a dining area, bar, reception, curio shop, game viewing platform and library. The swimming pool is built amongst natural rock formations, taking advantage of the African vista and providing a tranquil setting for guests to relax during the heat of the day.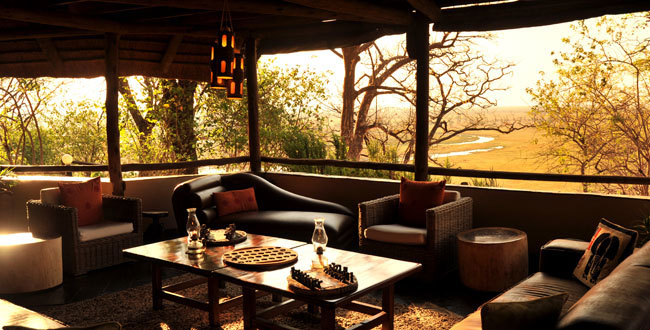 Chobe National Park includes vast landscapes, open plains, Baobab Trees and ancient woodlands. The wildlife in Chobe roams free in abundance and diversity. The huge elephant population and large herds offer a spectacular and unforgettable sight.
Game drives are conducted in open 4x4 Land Rovers with qualified professional guides. Imagine the explosive tranquility of hundreds of elephants surrounding you, or the excitement of a lion kill. Because Muchenje falls outside of the Chobe National Park, night drives are possible and offer guests an opportunity to see some of the lesser known nocturnal creatures of Africa.
River Cruises offer guests the chance to experience game viewing on the Chobe River. Drift noiselessly past a bathing herd of Elephants or enter the Hippo's world of Crocodiles and amazing birdlife. Upon guest request, fishing and game drives to the interior and most remote parts of central Chobe will gladly be granted. Another option is a walking safari. Explore the intricacies of the bush studying animal behavior, plants, insects and Big game approaches. Muchenje's guides carry a firearm for your personal protection. For guests seeking some traditional Botswana culture, visit an elder's home to get a glimpse into the tribal life of Botswana.