Camp Kalahari
Makgadikgadi Pans National Park - Classic 4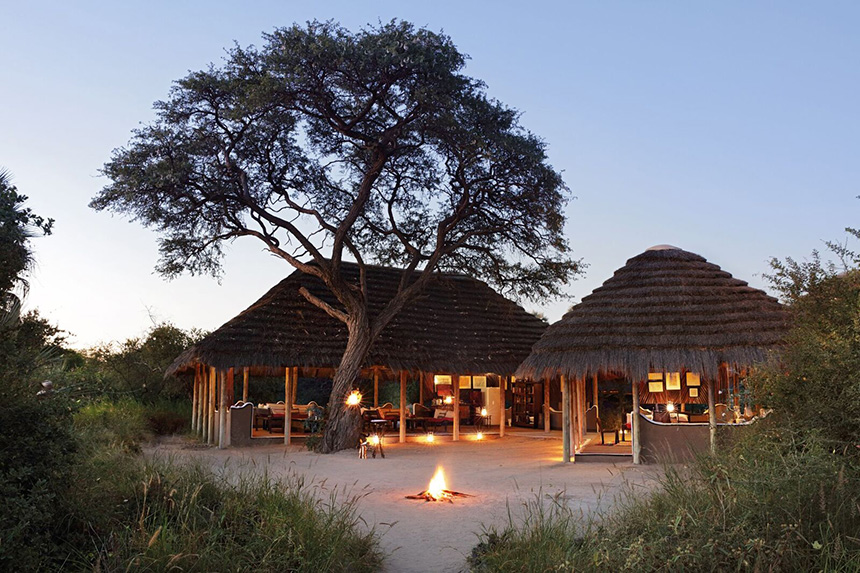 Camp Kalahari a return to the traditional safari style of the old explorers, and is the best way to experience the Makgadikgadi in a fresh and affordable way.
It is the ideal camp for those who want fun, comfort, style and adventure. Camp Kalahari accepts children of all ages and makes for a fantastic family safari destination.
This traditional bush camp has ten spacious Meru tents, comprising six twin tents, three double tents and one family unit which has two adjacent tents, accommodating two Guests in each with an inter-leading bathroom.
All Guest tents have en-suite covered bathrooms, hot and cold running water and flush loos along with four poster beds, crunchy cotton sheets, rich textiles, Moroccan kilims and hot water bottles in winter.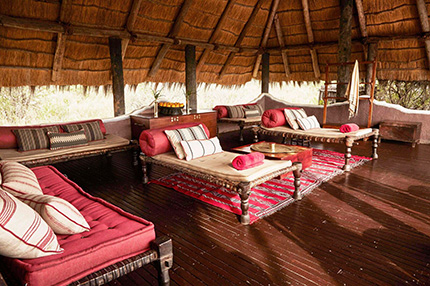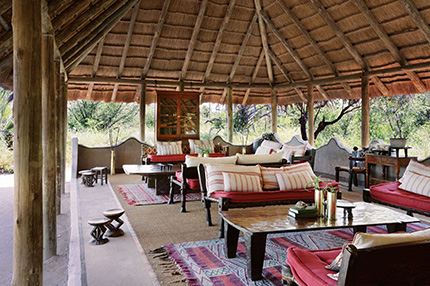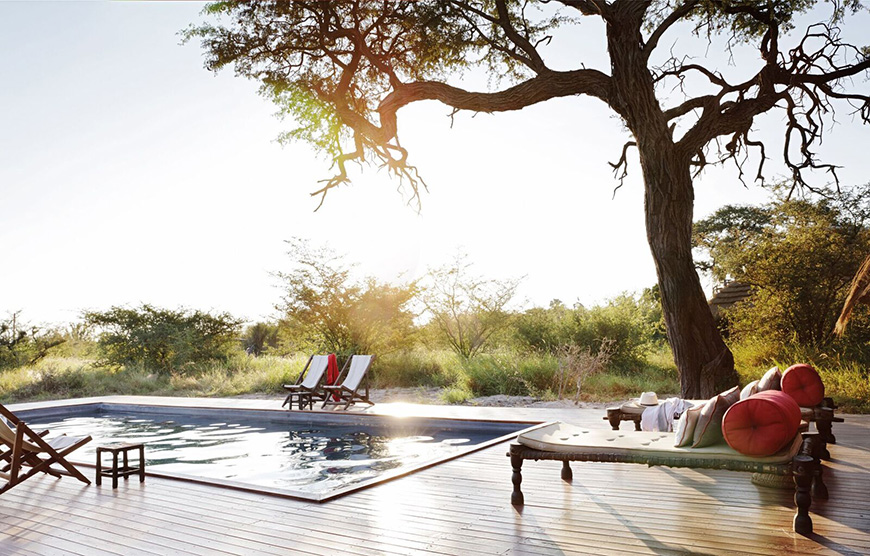 A thatched central library, living and dining area featuring an eclectic mix of original African furniture and textiles paired with traditional campaign style pieces and colonial antiques provide the perfect area in which to relax and enjoy the serenity of this enchanting area.
For those who'd like to cool off, or enjoy a lazy siesta in or out of the sun, the thatched swimming pool pavilion is ideal.
Camp Kalahari's chef is a talented chap, noted for his tasty soups and particularly for his "Pilli-Pilli Ho-Ho," a lethal concoction of chillies marinated in sherry and gin. Smeared over one's breakfast eggs, it's just the thing to sharpen sleepdulled wits in preparation for whatever adventures await!