Shinde Camp
Okavango Delta, Botswana - Classic 4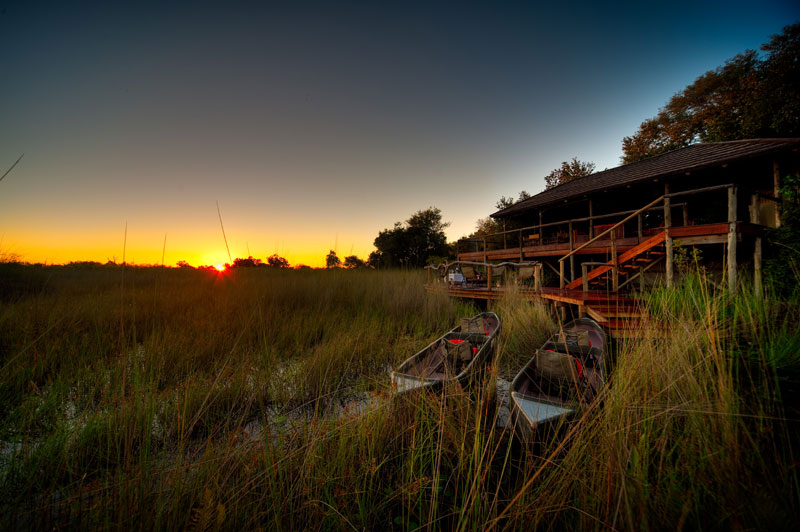 Nestled on a lush palm island in the heart of the northern Okavango Delta, Shinde is an intimate camp located on the edge of Shinde Lagoon, which simply teems with animal and birdlife. The camp's unique main area comprises a multi-tiered dining room and lounge, set under canvas amongst the shade of ebony and mangosteen trees to complement the atmosphere of this original safari camp.
Shinde comprises eight twin-bedded classic safari tents, each with en-suite bathrooms, hot and cold running water and flush toilet. Accommodation is generally twin share on comfortable three quarter beds, however double accommodation is available on request.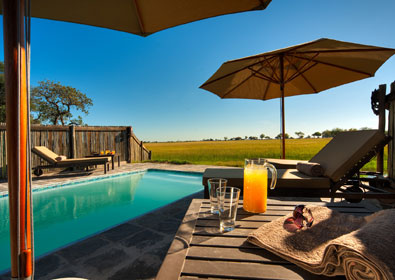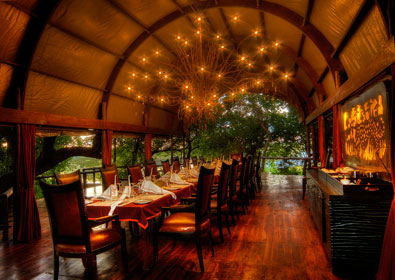 Every possible comfort has been catered for - from generated electricity and a private viewing deck through to a handy flashlight! Each tent is strategically positioned to offer splendid views, whether across the Okavango Delta's mysterious waterways or open grasslands.
Shinde offers a diverse range of activities, courtesy of its location which affords both water and land activities year round. Motorboats or Mekoro provide a chance to experience the incredible bird, plant and reptile species found in the aquatic habitat of the Okavango Delta. Game drives are conducted by a personal guide in comfortable, specially designed game drive vehicles. For the more adventurous, guided walks are also available while fishing enthusiasts will enjoy fishing for a variety of species such as tilapia and tigerfish.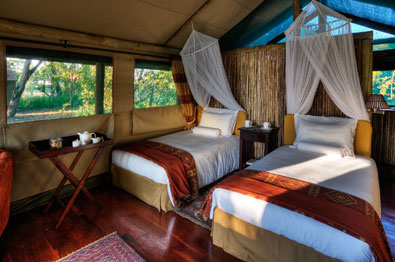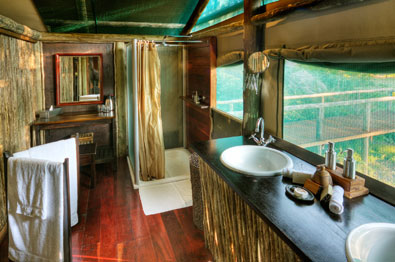 Fast facts
Private Shinde concession allows guided walks, Mokoro excursions and night drives in addition to game drives and motorboat trips
Permanent waters of the Okavango Delta allow year round water activities (including fishing) alongside large dry areas for game drives
Wet and dry habitat ensures a wide variety of wildlife is consistently found in the area, including regular sightings of the rarely spotted Sitatunga antelope
Exclusive motorboat access to the Gadikwe Heronry
Delightful honeymoon option features special touches such as private breakfast, relaxing safari routines and accommodation in the honeymoon tent