Mashatu Main Camp
Mashatu Game Reserve, Tuli Block - Classic 4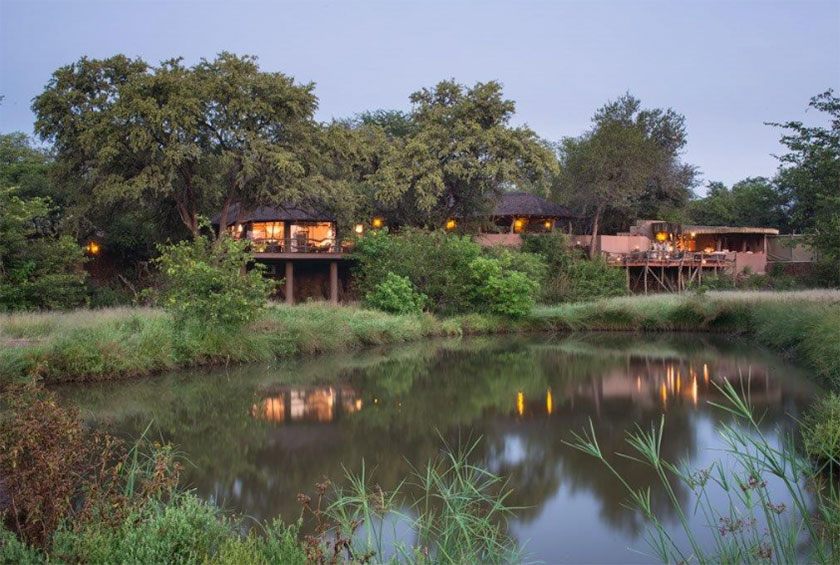 Mashatu Game Reserve is located in the Northern Tuli Game Reserve of Botswana bordering South Africa. It is the embodiment of all that defines Africa. Space so open and vast, taking it all in is almost too much; an array of wildlife from the gigantic to the miniscule; majestic skies open to the universe and unfettered by smog; a quiet so loud it thrums with life; and unexpected adventure beyond the game drive with horse-back safaris, cycling safaris and walks in the wild.
Mashatu Main Camp is an oasis among the undulating and seemingly endless plains of the wild. Burning torches at the camp's entrance lure safari-goers home, where they experience the embodiment of sublime hospitality.
For the client who is accustomed to luxury, this camp will meet every expectation. 14 luxury suites lie along the camp's perimeter, and are designed to allow absolute privacy and a communion with the bush and its inhabitants. Watch elephants splashing at the waterhole, listen to the lyrical melody of the woodlands kingfisher on a branch overhead, smell the grassy scent of the bushveld, and touch the bark of an ancient tree and inhale a breath of air so pure, it's intoxicating.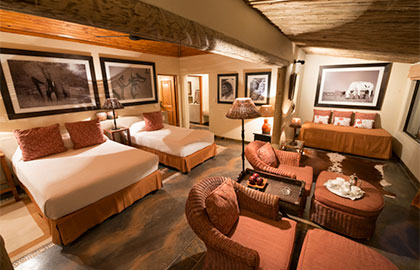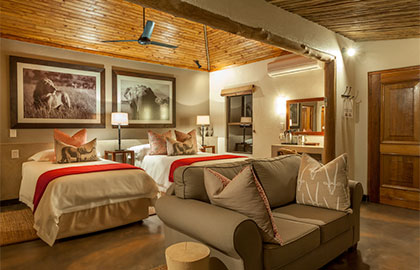 This is the ideal camp for the family traveller. A large swimming pool is a focal point where visitors cool down and relax between game activities. The Discovery Room is the portal through which curious visitors get a glimpse of another world – one that existed long before the appearance of man. The animal specimens and relics will fascinate and educate visitors of all ages, as will the resident crocodiles – both great and small.
Meals are a sumptuous celebration of traditional African Cuisine – flavoursome, but lacking in ostentation. Fresh fruits, vegetables, home-made breads and pies, succulent meat dishes and delicious desserts will appeal to a guest who appreciates home cooking at its best.
Safari vehicles meander into the bush twice a day, bringing visitors into close contact with an Africa that is largely known only in wildlife documentaries and glossy books. But this Africa is real, and distinctly tangible through all six senses.
Mashatu Game Reserve is a place to connect you to the essence of what life is meant to be. Uncomplicated, bold, and beautiful.