Chad: Zakouma National Park, 10-19 April 2019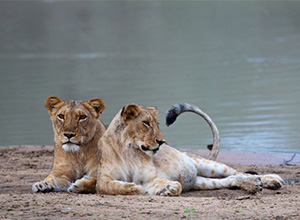 Duration: 10 days
Rates: from $5,830 per person
Area: Zakouma National Park
Style: wild Africa private safari
Comfort Level:





Highlights:
Located in south eastern Chad, you'll find Zakouma National Park, a true wildlife treasure. Uncover 350 000 hectares of raw, wild Africa. Here, lions roam open plains in search of vast buffalo herds, and red-billed queleas flock in their thousands. Roan , tiang , amazing birding, local villages and cultures complete this very special picture.
A park once ravaged by civil conflict and poaching, Zakouma is one of African Parks real turnaround success stories. Evidence of their conservation efforts being rewarded include :
A buffalo population that has grown from 200 in 1986, to over 10,000 in 2016.
A thriving elephant population which was brought back from the brink of extinction
Zakouma is home to 50% of Africa's Kordofan Giraffe population
In April 2019, Wild Frontier's will be heading to Zakouma on a 10 day expedition led by director John Addison. Best known as that bare footed guy always on the quest for Africa's next best kept secret, John is a seventh generation South African who has guided and travelled in most parts of Africa for over 35 years.
A trip with John is guaranteed to be a treat, as his vast knowledge and boundless enthusiasm for all things wild and natural is spelling binding. If hot, untamed and untouched is the way you like it, this is one safari you cannot miss.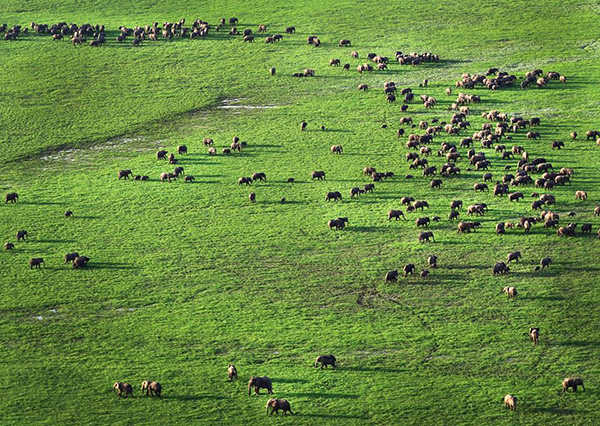 | | |
| --- | --- |
| Day 1 | Arrive in N'djaména and transfer to Hilton Hotel. |
| Day 2 | Transfer to airport for charter flight to Zakouma National Park. Transfer from airstrip to Tinga Camp. Overnight stay at Tinga Camp. |
| Day 3 - 9 | Explore Zakouma National Park at your leisure. Overnight stay at Tinga Camp. |
| Day 10 | Return charter flight to N'Djaména for flight out same day, or for additional hotel accommodation at own expense. |
Detailed Itinerary
Day 1:
Arrive in the capital of Chad, N'djaména, and transfer to Hilton Hotel.
The capital and the largest city of Chad, N'djeména is a port city on the Chari River. It is a hub for agricultural production in Chad, including a regional market for many food products.
Overnight stay at Hilton Hotel in preparation for charter flight to Zakouma National Park.
Day 2:
Transfer from Hilton Hotel to airport for charter flight to Zakouma National Park. From the airstrip in Zakouma National Park, you will be transferred to Tinga Camp (15 minute drive). This camp is idyllically located on the Tinga River. There are six chalets at Tinga, recently refurbished. There is a fully equipped restaurant and bar. The camp is very rustic, but comfortable.
We will have our own private vehicle for enjoying game drives. Walking safaris are also available along the banks of the Tinga River, close to camp.
Day 3 - 9:
For the next 7 days, explore the many treasures of Zakouma.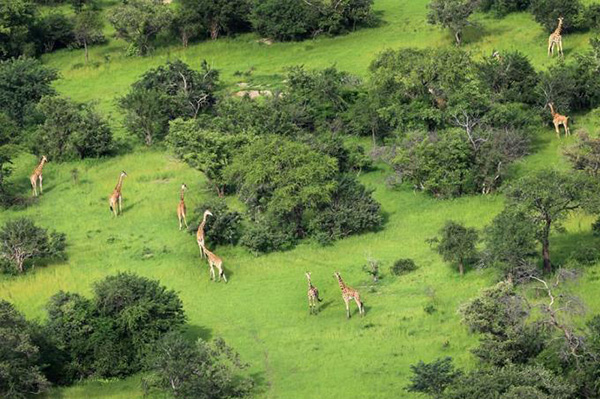 Day 10:
Charter flight from Zakouma National Park to N'djaména to connect with your international flight back home.
Day 1:

The Hilton,
N'Djamena, Chad




Day 2-9:

Tinga Camp,
Zakouma National Park