Lango Camp
Odzala-Koukoua National Park, Republic of the Congo (Brazzaville) - Eco Camp 4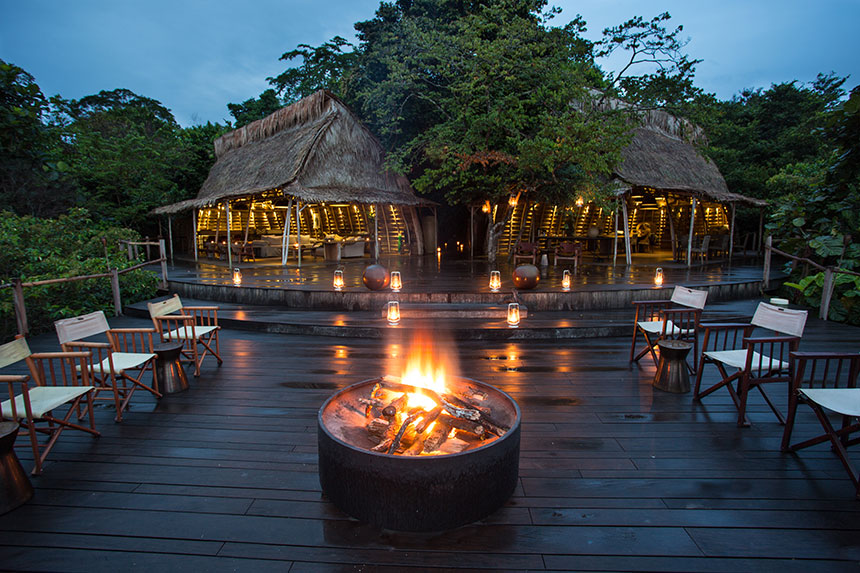 Lango's six guest rooms are raised to the level of the surrounding gallery forest, giving incredible views out onto the open marshy bai in front of the Camp - one of the most arresting views of any Camp in Africa. The bai holds a magnetic attraction for huge flocks of African green pigeons and African grey parrots, as well as for herds of forest buffalo by day and forest elephants by night.
Lango's strategic location in the south central part of Odzala allows easy access to a variety of converging habitats. A real highlight of your stay at Lango is the change to explore the Lekoli and Mambili Rivers by motorboat, traditional pirogue, or even kayak. Lango is also one of the few places in Africa where you can safely explore streams and marshes on foot - a true immersive experience!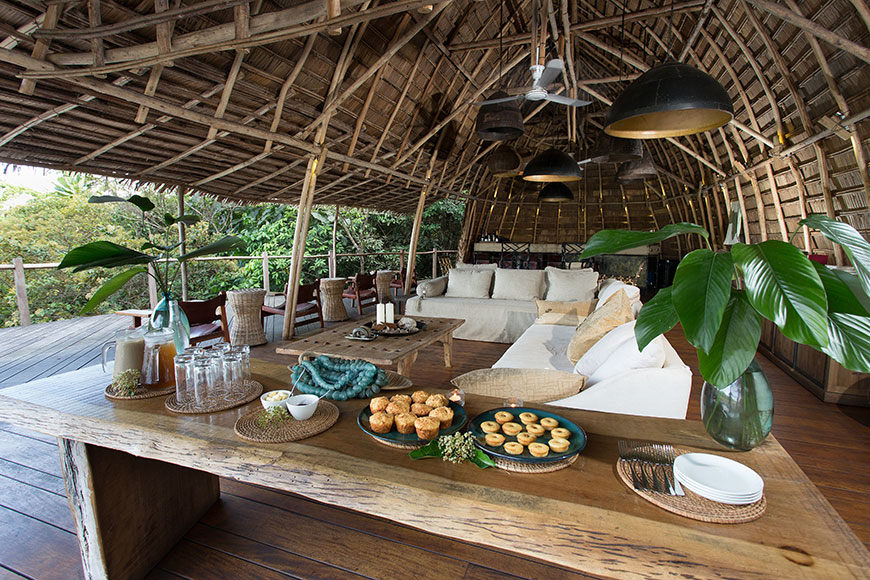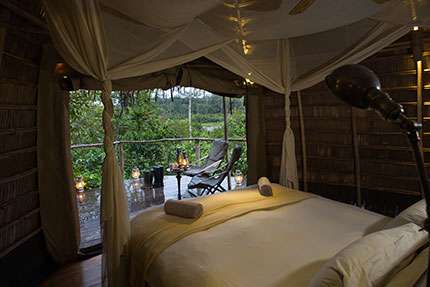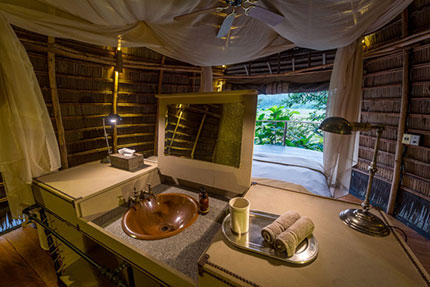 Game Viewing
Forest Buffalo and Harnessed Bushbuck are regular visitors to the bai and can be seen at any time of the day. Forest Elephant and Spotted Hyaena are also regular visitors but are more typically seen after dark. Nocturnal visitors to the bai include there are Bongo, Leopard and Red River Hog. Western Sitatunga and various forest duiker species can be encountered nearby and Guereza Colobus monkeys are frequently seen in Camp. Other primates, such as Grey-cheeked Mangabey and Putty-nosed Monkey are commonly seen nearby, while Chimpanzees are regularly heard from Camp.
Hippo occur at low densities in the Lekoli River and Serval are occasionally seen in the savannah areas. Crocodiles are represented by two harmless species, the Slender-snouted Crocodile and the African Dwarf Crocodile.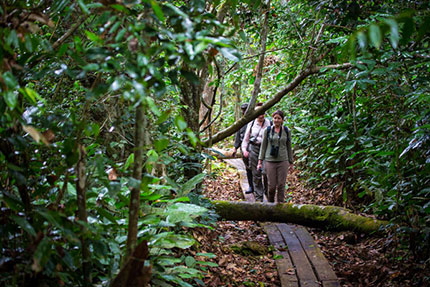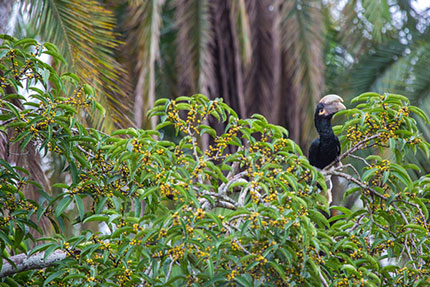 Activities
Many activities at Lango and Mboko are a combination of driving and / or walking and boating. This is to give you access to the most productive and beautiful areas of the Concession, and the best possible wildlife viewing once there.
Exploring the bai and associated swampy open areas, the Lekoli River and surrounding savannah and forest areas
Spot wildlife from the Camp: Forest Buffalo and Harnessed Bushbuck are regular visitors to the bai
Enjoy the antics of resident Guereza colobus monkeys
Walk (and wade) the (Lango) bai and savannah
Adventure trails along the edges of forested areas give insights into the arboreal world
Drift silently down the Lekoli River, watching out for primates, birds and forest elephant on the banks
Spot dwarf crocodiles, forest ducks and kingfishers – and maybe even a hippo
Look out for hyaena, aardvark, and serval on savannah game drives by day and night
Enjoy a chorus of strangely melodious forest sounds after dark