Ngaga Camp
Odzala-Koukoua National Park, Republic of the Congo (Brazzaville) - Eco Camp 4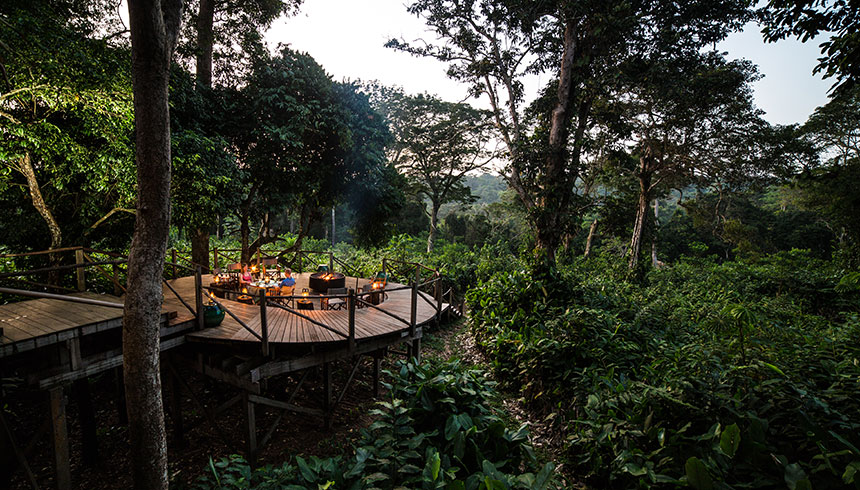 Ngaga Camp, located just outside the park boundary in the Ndzehe concession, overlooks a beautiful open glade within primary forest above a forest stream. The Camp is situated within the overlapping home ranges of several groups of western lowland gorillas, two of which are habituated.
Ngaga is truly gorilla central. A focal point for world-class research as well as unforgettable primate encounters, Ngaga Camp's unique design evokes the fun and mystery of childhood treehouses. From the six elevated guest rooms, wraparound walkways allow you to peer directly into the forest canopy. Like Lango, the Camp is constructed from natural materials using traditional techniques.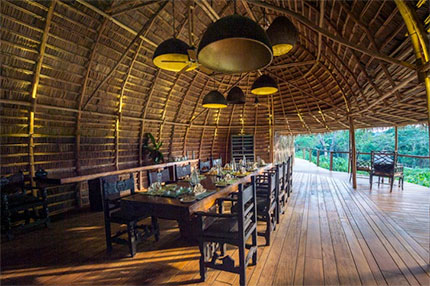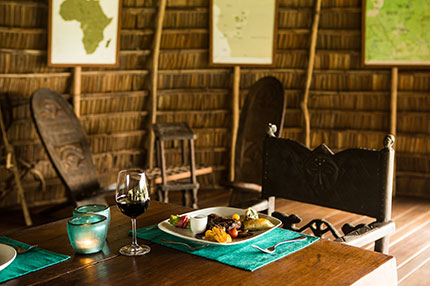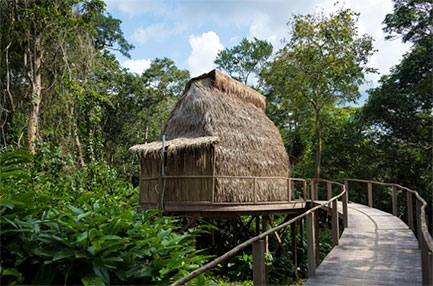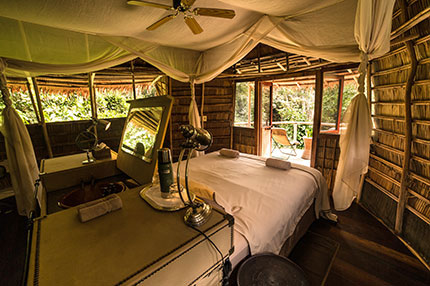 Game Viewing
Western Lowland Gorillas are the main species of wildlife searched for from Ngaga Camp and they are tracked on foot from the Camp itself. This species favours areas of marantaceae vegetation which is a staple food source but at intervals throughout the year the gorillas also seek out fruiting trees within the forest. Other primates such as Crowned and Moustached Monkeys can be encountered in the forest, while Central Chimpanzees are often heard and occasionally seen. Various forest duikers occur as well as some spectacular forest birds such as the very large Black-casqued Wattled Hornbill, the Great Blue Turaco and a host of others.
Activities
The main activity at Ngaga Camp – and a true Congo highlight – is tracking habituated groups of western lowland gorillas through the rainforest. Skilled local trackers will lead you in search of gorillas accustomed (through years of patient research) to being approached by humans. Deciphering barely visible tracks and signs, and keeping an ear open for vocalisations, the trackers have an uncanny ability to anticipate the gorillas' movements and get you into the best possible viewing positions.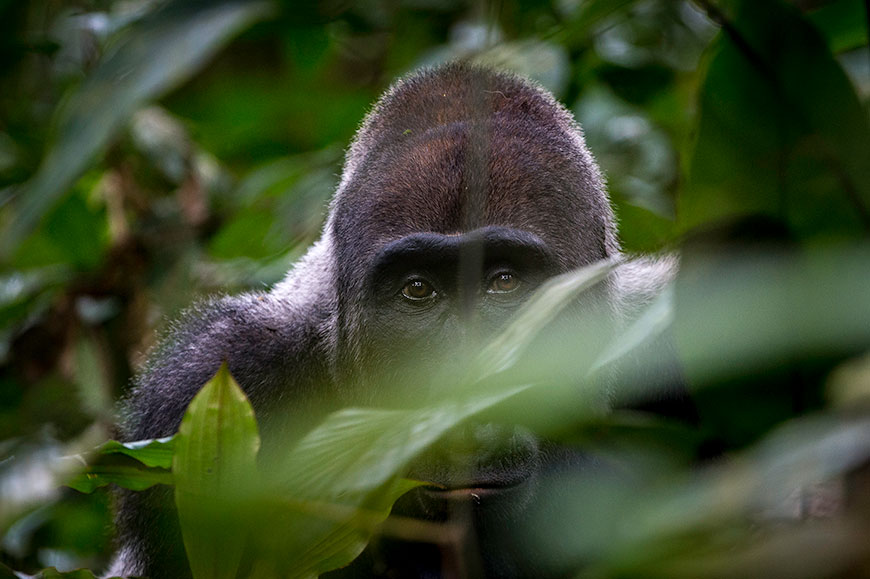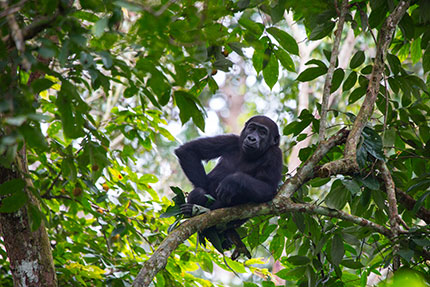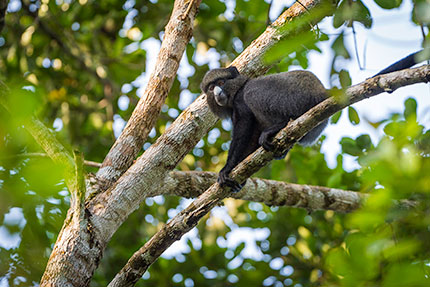 As well as gorilla tracking, Ngaga offers a host of additional unique activities:
Explore the Ndzehe Forest on a network of well-maintained trails – a very different experience to the swampy terrain at Lango
Night walks – in search of nocturnal primates and other shy forest species
Take time to admire – and even commune with – giant forest trees
Spend time just looking around you at the colours and shapes of insects, seed pods, fungi and orchids
Don't forget to look up for turacos, hornbills, and other impressive forest birds
Cool off in a clear forest stream after a day tracking gorillas
Visit nearby Ombo village to learn more about sustainable forest lifestyles and how people make the most of all that Nature provides in such a remote location.
Experience the forest by night, in search of strange nocturnal creatures