South Omo Tour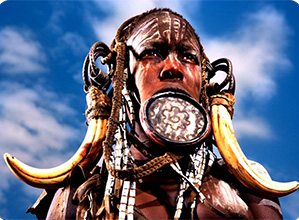 Duration: 8 days
Area: Lower Omo River
Style: African cultural expedition
Comfort Level:





South Omo Tour Program
Duration Of The Tour: 8 Days/7 Nights
Transport: Flight + Surface
Join us on the most amazing cultural expedition of your life. You will see customs, cultures and lifestyles totally unaffected by the western world and you will feel nothing but sheer privilege at being able to travel amongst them.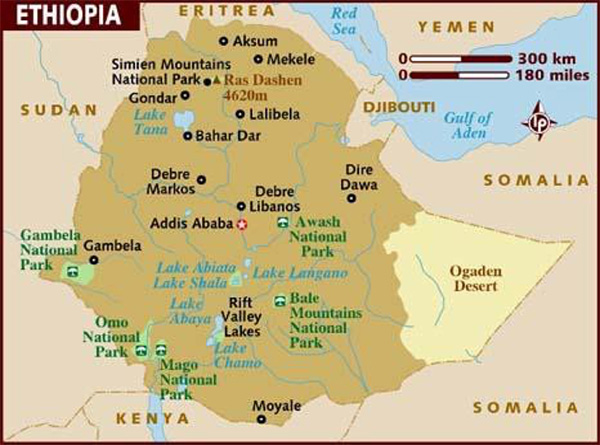 | | |
| --- | --- |
| Day 1 | Arrive in Addis Ababa |
| Day 2 | Fly to Arba Minch /visit Chencha Village |
| Day 3 | Boat trip on Lake Chamo/ Drive to Turmi |
| Day 4 | Visit Karo tribes and drive to Omoratte. Drive back to Turmi. |
| Day 5 | Drive to Jinka/Dimeka |
| Day 6 | Excursion to visit Mursi villages |
| Day 7 | Fly to Addis Ababa |
| Day 8 | Departure |
Detailed Itinerary
Day 1: Arrival at Addis Ababa
Up on arrival meet with our representative and get transferred to your hotel. Addis Ababa ("New Flower), and Ethiopia's capital city! The city lies in the central highlands at a Welcome to Addis Ababa "New Flower", Ethiopia's capital city which is located at 2,700m above sea level. It is a pleasant city with wide avenues, interesting museums and one of the largest open-air markets in Africa, "Merkato". It was founded by Emperor Menelik II in 1887, who selected the site because its location within the Entoto hills has long been the center of Shoan politics.
It is Africa's diplomatic capital with headquarters for the Organization of African Union and the United Nation Economic Commissions for Africa. The capital is rich in impressive statues and monuments of different architecture, several of which are just in the middle of the turnarounds. After you have some rest start explore Addis Ababa, drive to Entoto Hills – best introduction place to Addis Ababa. Mt. Entoto is the highest peak in Addis Ababa reaching 3,200 meters above sea level, giving the opportunity to catch stunning views over the city and the surrounding area from the summit. It is the first settlement in Addis Ababa where Emperor Menelik II resided and built his palace in 1887. It is a historical place which offers a unique glimpse into the history of Ethiopia's distinct culture. The compound at the peak hosts the Entoto Mariam church, an Ethiopian artefact muse-um as well as Menelik II palace.
In addition to its historical significance as one drive up the hill there is an appreciable drop in temperature and the air is filled with the scent of the Eucalyptus trees which line the road. On the way up the roadside stalls offers fresh Ethiopian coffee. Also, if you have an interest in Ethiopian traditional clothes, with time availability possible to stop by at Shero Meda Market. There is a wide variety of beautiful fabrics, shawls, scarves, dresses, tops and jewellery with lots of choice and really good for gift ideas. Drive back to the city for a visit to the Ethnographic Museum and the National museum. Have Lunch at Lucy's Gazebo Restaurant (Traditional and international cuisine) located next to National Museum. National Museum, which ranks among the most important museums in sub- Sahara Africa. It is famous guest Lucy, one could find exhibits ranging from the 3.5 million-year-old bones of Lucy.
Then visit, the Ethnographic Museum, with its two main sections covering local crafts and on regions and people, is an ideal place to start learning about Ethiopia's rich ethnic diversity. The museum has an impressive array of religious crosses, triptychs and murals, as well as Haile Selassie's bedroom and bathroom. Finally visit Merkato, located in western Addis Ababa and is the largest open-air market in Africa, offering an array of colors, aromas, costumes, produce and jewellery.
Accommodation: Capital Hotel (L-D)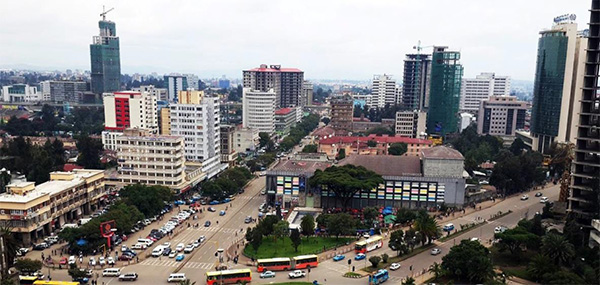 Day 2: Fly to Arba Minch
Today, you'll be transferred to the airport for your flight to Arba Minch. Arba Minch, ("Forty Springs"), which is the largest town in Southern Ethiopia. The town lies at an elevation of around 1,300m in the foothills of the Rift valley wall, above a cliff overlooking the mountains that separate the lakes of Chamo and Abaya. With mountains rising to almost 4000m to the west, it is difficult to think of a more perfectly situated town anywhere in East Africa. In Arba Minch, whenever you walk and at whatever time of day, there are stunning views in all direction.
In the afternoon, you will drive to Dorze people at Chencha (about 35km away). The Dorze are famous for their huge beehive huts which are among the most distinctive traditional structures to been seen anywhere in Africa. Every Dorze compound is surrounded by enset (false banana) and other crops. In addition to this some of the country's best-woven cotton comes from this village Chencha and the Shama (traditional) cloth produced around Chencha is regarded to be the finest in Ethiopia. After soaking all this up, you'll drive back to Arba Minch for an overnight stay.
Accommodation: Paradise Lodge (B-L-D)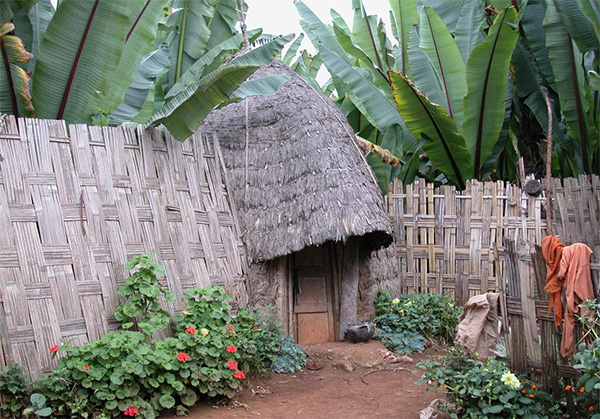 Day 3: Boat trip on Lake Chamo/ Drive to Turmi
In the morning, after breakfast you will take a boat ride on Lake Chamo. You're almost guaranteed to spot hippos and crocodiles, as well as a large variety of aquatic birds. Later you will drive to Turmi.
Accommodation: Buska Lodge (B-L-D)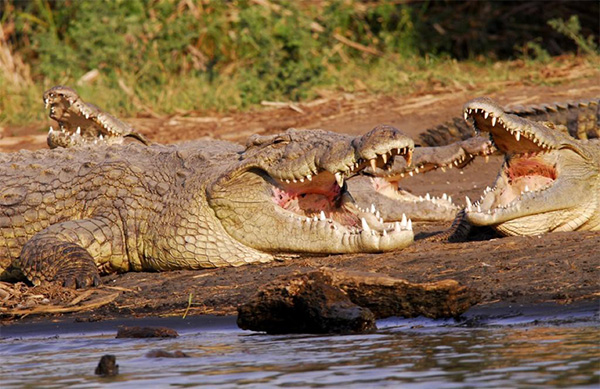 Day 4: Turmi
After having breakfast you'll drive to the village of Kolcho and visit the Karo tribes. They are considered masters of body painting, in which they engage when preparing for a dance, feast or celebration. After lunch drive to Omorate, it is about 75km, cross the Omo River by Canoe and visits the Dhasanech villages (Galeb tribe). Later in the afternoon you'll drive back to Turmi to visit one of the smaller villages that lie outside the Hamer towns of Turmi. Incredibly neat and constructed entirely from mud, wood and thatch, one of the most striking aspects of these small villages –which typically consist of a few extended families across perhaps 10-15huts –is the total absence of non –organic or western artefacts.
Accommodation: Buska Lodge (B-L-D)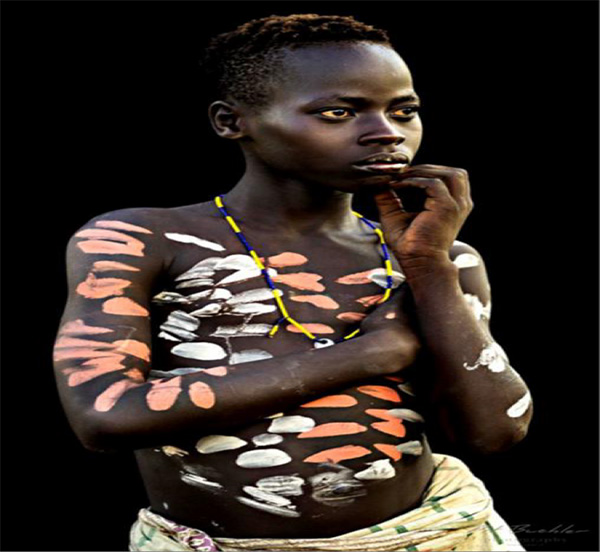 Day 5: Drive to Jinka(140km, 3hrs drive)
Today you'll drive to Jinka via Dimeka and Key Afar (140km, 3hrs drive). After taking a rest at Jinka, you'll visit the recently-opened south Omo research centre and museum, which is perched on a hill overlooking the town centre and offers an attractive view. The anthropological museum provides a useful overview of the various cultures of south Omo.
Accommodation: Eco Omo Lodge (B-L-D)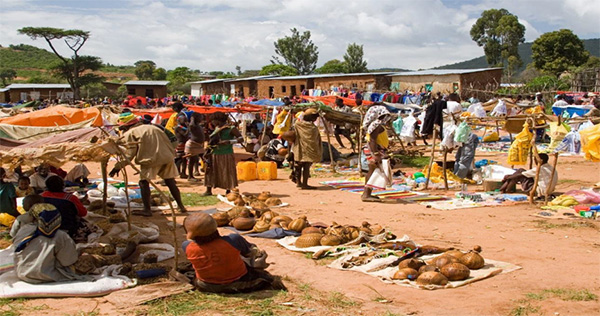 Day 6, Jinka
Morning excursion will take you to Mursi villages, 70kms/away about 1½-2hrs drive/way); the Mursi has become a cultural symbol of the Lower Omo Valley. They are the most renowned of the Omotic - speakers, famed for their practice of inserting large clay plates behind the lower lips of their women, as well as for their colourful dresses.
Accommodation: Eco Omo Lodge (B-L-D)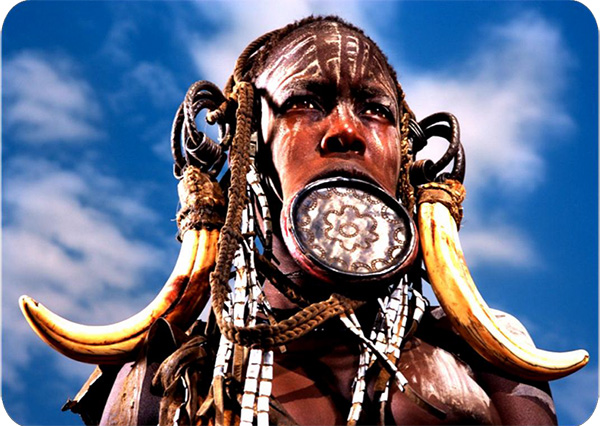 Day 7, Fly to Addis
On this day you will catch a flight back to Addis Ababa, up on your arrival in Addis Ababa you will be transferred to your hotel for check-in.
Accommodation: Capital Hotel
Day 8: Departure
Today you will be transferred to the airport for your flight back home.
Day 1:

Capital Hotel,
Addis Ababa

Day 2:

Paradise Lodge/ similar,
Arba Minch

Day 3 - 4:

Buska Lodge,
Turmi

Day 5 - 6:

Eco Omo Lodge/ similar,
Mago National Park

Day 7:

Capital Hotel,
Addis Ababa