Tanzania, 30 August - 8 September 2018 Group Trip
Escorted by: Cindi LaRaia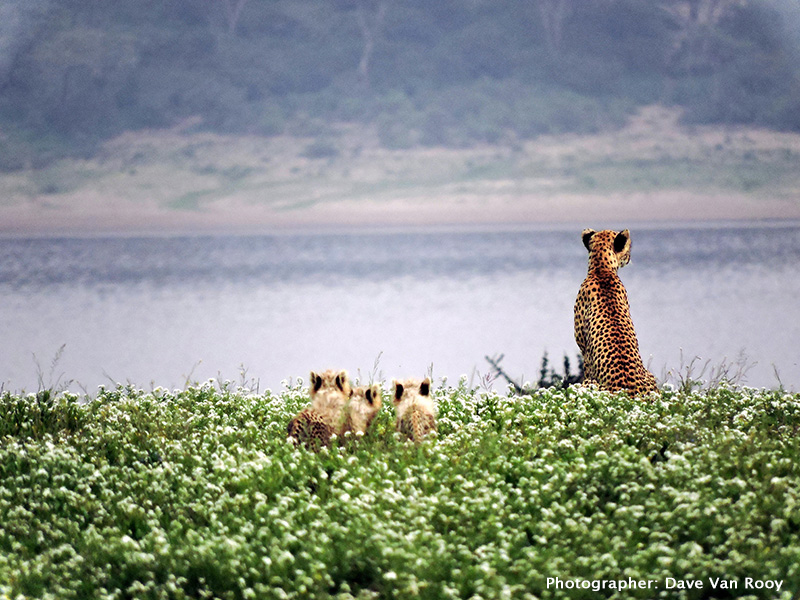 TANZANIA SAFARI
AUG/SEP 2018
6 pax + 1 Tour Leader
Day 1
Transfer from Kilimanjaro Airport to Arusha
Overnight Lake Duluti Lodhe - (Bed & Breakfast)
Day 2
Drive to Tarangire National Park
Overnight Balloon Camp (Full Board)
Day 3
Game Drive Tarangire National Park
Overnight Balloon Camp (Full Board)
Day 4
Game Drive Lake Manyara National Park
Overnight Acacia Farm Lodge (Full Board)
Day 5
Ngorongoro Crater Full day Game drive.
Overnight Acacia Farm Lodge (Full Board)
Day 6, 7
Serengeti National Park
Overnight Kiota Camp (Full Board)
Day 8, 9
Northern Serengeti National Park
Overnight Chaka Camp (Full Board)
Day 10
Transfer to airstrip for Scheduled Flight to Arusha Airport.
Transfer to Kilimanjaro Airport to depart.
Special Note: We have had to add a 2nd vehicle - and the last 2nts for group 2 will be at stunning Chaka Camp in Northern Serengeti.
We are now on our 2nd vehicle for the group trip.
Itinerary
30 Aug 2018
After clearing with customs and Immigration formalities at the airport, you will be met by your driver guide for the short transfer to your Lodge, nestled between the peaks of Mount Meru and Mount Kilimanjaro. Overnight at Lake Duluti Lodge.
Overnight at Lake Duluti Lodge (Bed and breakfast)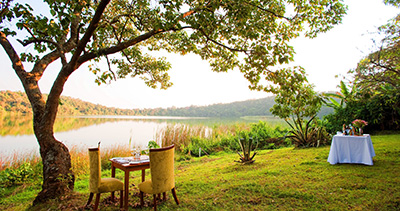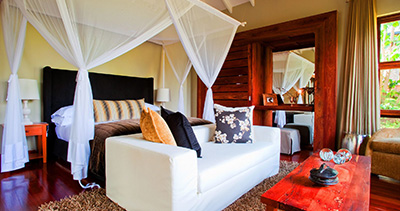 31 Aug 2018
This morning, wake to the views of Mt Meru before heading down to breakfast. After collecting your packed lunch, you will join your driver guide as you head to Tarangire National Park. On clearing the paperwork at the entrance you will head into the park for a full day game drive. Tarangire National Park extends over some 2,600 sq km (1,615 square miles) in the Rift Valley. Arid and studded with giant termite mounds, it is here that you can witness massive herds of elephant with some reaching as many as 500. During the dry season the park becomes a haven for many migratory species and this is the best time to see animals as they cluster around various water sources. When the rains arrive the animals become more widely distributed once more and the region's swamps are alive with bird life. The many herds of elephant, buffalo, wildebeest, impala, gazelle and eland feast on the green shoots, eventually depleting them and being forced to return to the river systems once more.
Evening returning to camp to share your stories by the camp fire before enjoying dinner and retiring to bed.
Overnight at Balloon Camp - Tented Suite (Full Board)
01 Sep 2018
After an early wake-up call you will head out to spend the whole day in the Tarangire National park complete with picnic lunch. On return and to top off your day, head out for an evening walk with a professional guide before returning to the camp for evening drinks and dinner.
Overnight at Balloon Camp - Tented Suite (Full Board)
02 Sep 2018
Today you will check out of your hotel and depart with a packed lunch for a morning game drive to Lake Manyara National Park. Lake Manyara National Park is small compared to Tanzania's other parks. At only 330 km2 it fits neatly into the Great Rift Valley, it is the real Cinderella of Tanzanian parks. This park is often overlooked and underrated but this gem was described by Ernest Hemingway as 'the loveliest place I have ever seen'. The shallow alkaline lake is often covered by resident flamingos and whatever the park lacks in size it makes up for in diversity. Apart from the lake and the many lions that roam the park, there is an expanse of tropical jungle filled with troops of baboons and other occupants of the rainforest. Large herds of buffalos and zebras wander on the plains and in the distance are the ever present jagged peaks of volcanoes.
Afternoon head to Karatu Area for a village walk and cultural tour at Mto Wa Mbu.
A small village community, Mto Wa Mbu offers an excellent way to get a close-up look at life in an African town away from the main tourist trail. Join the local community with a stroll around the farming areas - including visits to a milling machine, local homes, market and farmlands. You may wish to visit the market and shop for wood carvings and local artworks which are the specialties of this area.
At a time convenient to you, you will depart from the park and make your way towards the Acacia Farm Lodge which is conveniently located just a stone's throw from the entrance to the Ngorongoro Conservation Area, a short hop from Lake Manyara National Parks, and just a short journey from the Serengeti. On arrival at your lodge, you will be escorted to Reception. After check in formalities and a short safari briefing, you will be assisted into your room.
Overnight at Acacia Farm Lodge - Standard Room (Full Board)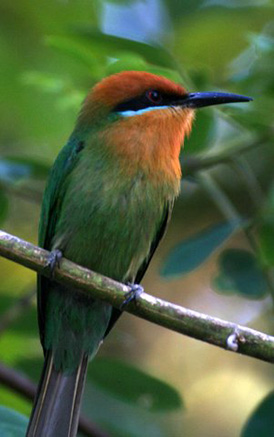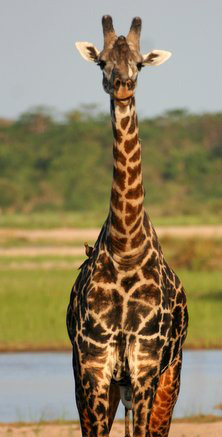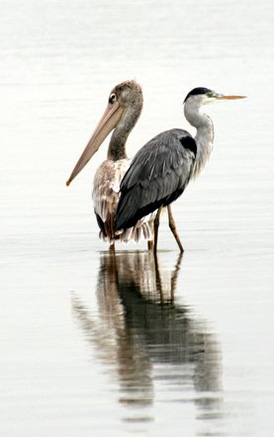 03 Sep 2018
Today you will be taken on a crater tour complete with picnic lunch. If you're lucky you will spot many of the animals on your 'must see' list. Ngorongoro Crater is a deep, volcanic crater, the largest unflooded and unbroken caldera in the world, measuring about 20 kms across, 600 meters deep and 300 sq kms in area. Other important features found in the NCA are the archaeological and paleontological site located at Olduvai Gorge and the early human foot-prints that were discovered at Alaitole in Ngarusi area. Because of these particular features and the harmonious co-existence between wildlife and people that has existed for many years, Ngorongoro Conservation Area was accorded the status of a World Heritage Site. The high walls of the crater itself, serve as a natural enclosure for an abundance of wildlife. There is a large resident population of varied ground game with the very real chance of you being able to see the "big five'. Among the notable birds are Lammergeyer, Vereaux's Eagle and Egyptian Vulture, which make their home in the highest of the crater wall, the beautiful Rosy-breasted Long claw, which appears on the plains after rains and flocks of lesser and Greater Flamingos which are spasmodic visitors to the crater lakes.
Back at Acacia Farm Lodge, dinner will be cooking away and after a much deserved hot shower, sit down for a meal in the beautiful dining area.
Overnight at Acacia Farm Lodge - Standard Room (Full Board)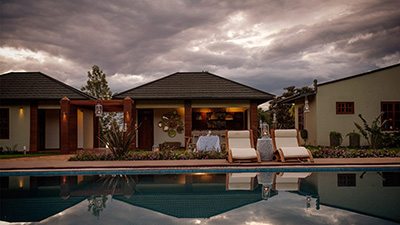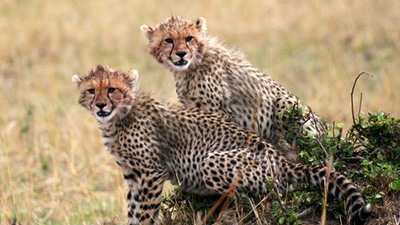 04 Sep 2018
Today is another highlight of your safari as you head to the famous Serengeti National Park and the Ang'ata Seronera camp located in the Central Serengeti. On the way, you will have a chance to visit one of the world's most important prehistoric sites, Olduvai Gorge, for a tour and lecture. Learn how the gorge was vital in establishing the African origin of humankind and in turn, why it is referred to as the 'Cradle of Mankind'. Serengeti National Park is Tanzania's oldest and most popular national park. Its name means 'endless plain' in the Masai language. It is from here that massive concentrations of wildebeest, zebras and other animals commence the annual Great Migration in search of pastures new, providing one of the greatest natural spectacles to be found anywhere in the world. You can watch golden-maned lions stalking the migrating herds, spot leopards at rest in trees at dusk and take a hot-air balloon tour at dawn as the sun's golden rays illuminate the land.
Overnight at Kiota Camp - Luxury tent (Full Board)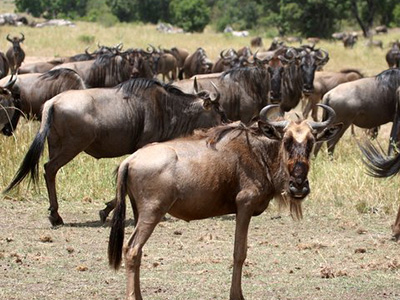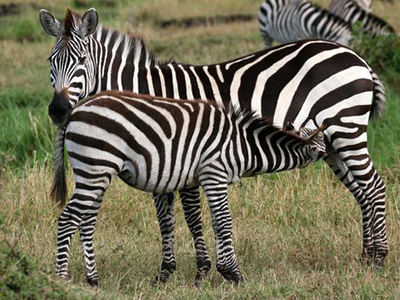 05 Sep 2018
This morning wake to the sounds of the African bush, and head out on an early morning game drive to catch the animals at their most active. On return to your camp, enjoy a typical safari breakfast surrounded by local wildlife. Later, on your afternoon game drive, the chances to spot Africa's famous Big Five abound, thanks to the park's density of both predators and prey.
Overnight at Kiota Camp - Luxury tent (Full Board)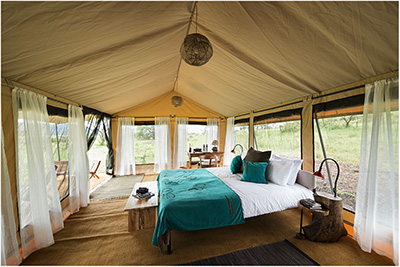 06 Sep 2018
After breakfast and check out, you will head out to the northern Serengeti National Park. You will arrive at the Chaka Camp in the late afternoon and welcomed by your host with a cold drink. After a short briefing, you will have the rest of the day at leisure to settle in. An evening game drive is a good way to get to know your surroundings and later enjoy a quiet evening by the camp fire.
Overnight at Chaka Camp - Luxury tent (Full Board)
07 Sep 2018
As the sun rises on your second day in the Serengeti, make the most of the game viewing. Order a picnic breakfast or lunch and head out into the bush and spend the day looking for game while enjoying the magic that this park has to offer. Later back at camp dinner is served and evening drinks by the camp fire is the perfect way to discuss the day's events.
Overnight Chaka Camp (Full Board)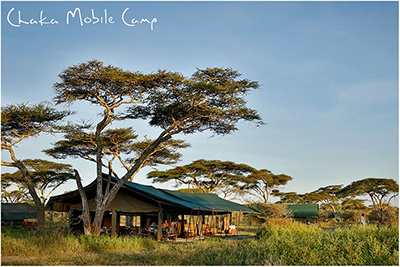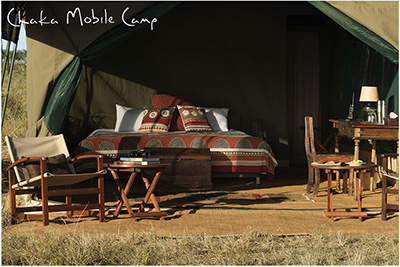 08 Sep 2018
After breakfast and check out, you will be driven the short distance to the Airstrip where you will board your scheduled flight to Arusha departing at 10:00hrs. On arrival at Arusha Airstrip at 12:10hrs you will be met by a driver and vehicle to be driven to Arusha Coffee Lodge 'Shanga experience' for lunch.
Depending on your International flight times, you will meet your driver at Reception and from here you will be transferred to Kilimanjaro Airport.
---
COST: USD 7,399 per person twin share
Safari Price includes:
Full board accommodation while on safari
BB at Lake Duluti Lodge
Transfers to and from the airport
A safari briefing at the start
Lunch at the beginning and end of your safari
All game viewing in a custom built 4 x 4 Land Cruiser safari vehicle driven by a professional English speaking driver guide
Excursions as per the itinerary
Park Entrance fees throughout
Flying doctors medical evacuation cover
Drinks and laundry at Chaka Camp (excludes Champagne and premium branded spirits and caller wines)
Drinks included at Lake Duluti Lodge, Balloon Camp, Acacia Farm Lodge and Kiota Camp (excludes Champagne and premium branded spirits and caller wines)
Scheduled flight Serengeti / Arusha , luggage allowance 15 kgs per person
I litre of water per person per day while in a safari vehicle
Current Government taxes and levies
The Tour Price excludes:
International Airfares
International and domestic departure tax
Laundry services
Meals and excursions not described in the itinerary above
Entry Visas to the country
Travel and health insurance
Balloon flight in the Serengeti (additional charge USD500 per person)
Any optional tours or excursions not mentioned in the itinerary above
Gratuities (tips) to your guide, hotel staff and porters
Any other items of a personal nature, such as drinks, laundry, telephone and postage.
For more information
Contact:
Africa Discovery
@
1 800 886-7321
(415) 444-5100
or
Request Info