Kigio Wildlife Camp
Great Rift Valley, Kenya - Classic 4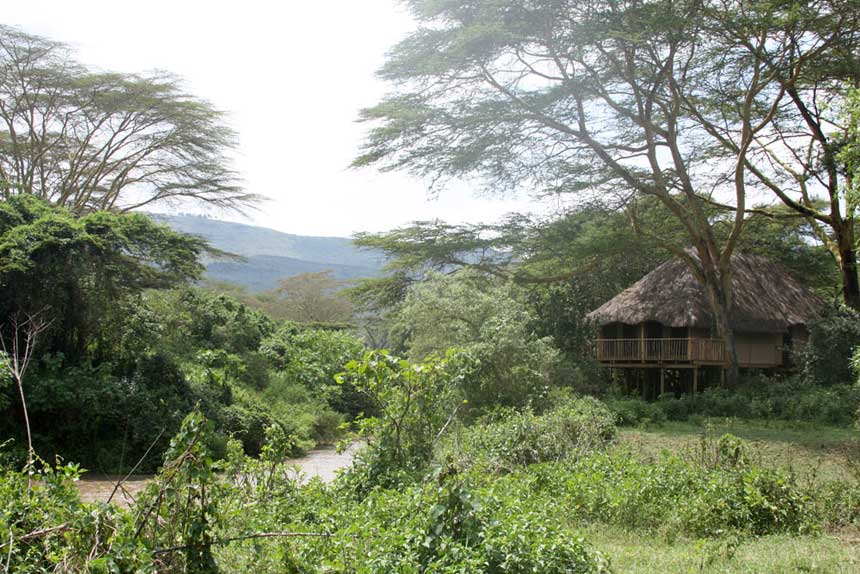 Kigio Wildlife Camp is a superb all-suite camp surrounded by a beautiful Yellow-fever tree woodland overlooking the Malewa River. The camp is constructed in an environmentally friendly way from sustainable pine-wood, local earth from the conservancy, traditional thatch provided by the surrounding community and canvas panels - there has been minimal usage of cement and steel and the environment has been carefully preserved during its construction. Power is provided by solar panels.
Accommodation
Accommodation is in eleven spacious suites (each 72 sq mt) and one 2-bedroom family suite, each built on deck and containing a large bedroom and sitting area, a private bathroom with flush loo, shower and balcony. The dining area is situated in a glade overlooking a towering red cliff that houses colonies of bee-eaters. A most attractive bar sits between two tall fever trees facing the cliff while dining decks are extended up to the river.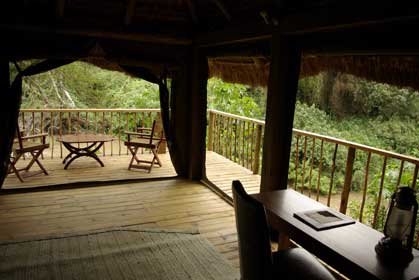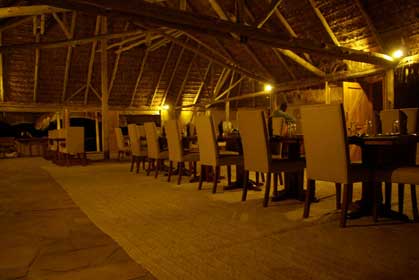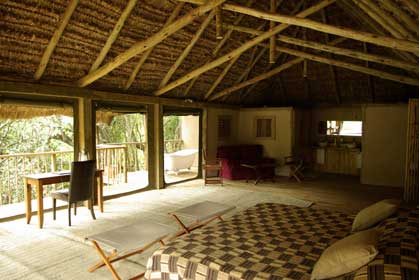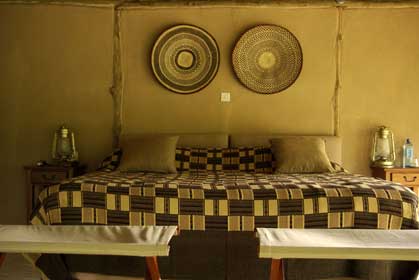 Activities
At night hippo and buffalo visit the camp to feed on ground salts and vegetation, in the morning zebra and giraffe wander through as more than 250 types of birds sing away. Kigio Wildlife Camp not only offers some of the highest standards of accommodation in the Rift valley lakes area but also an immensely rewarding experience. Guests can partake in complimentary nature walks with naturalists, fishing and biking. Optional 4x4 day and night game drives are equally rewarding with a chance to see hunting hyenas, leopard, aardvark, aardwolf, caracal or spring hare.
Kigio is an oasis of charm and beauty and provides a welcome break from the long transfers and constant game drives. Here you will discover nature and community in a more intimate, gentle and engaging way.
We recommend a minimum of 2 nights stay to fully experience Kigio's magic.
* Kigio Wildlife Camp is 0.5km from its equally delightful neighbour, Malewa Wildlife Lodge. Larger groups can easily be accommodated in both lodges while meals can be taken at one of the lodges.