Laragai House
Laikipia, Kenya - Classic 4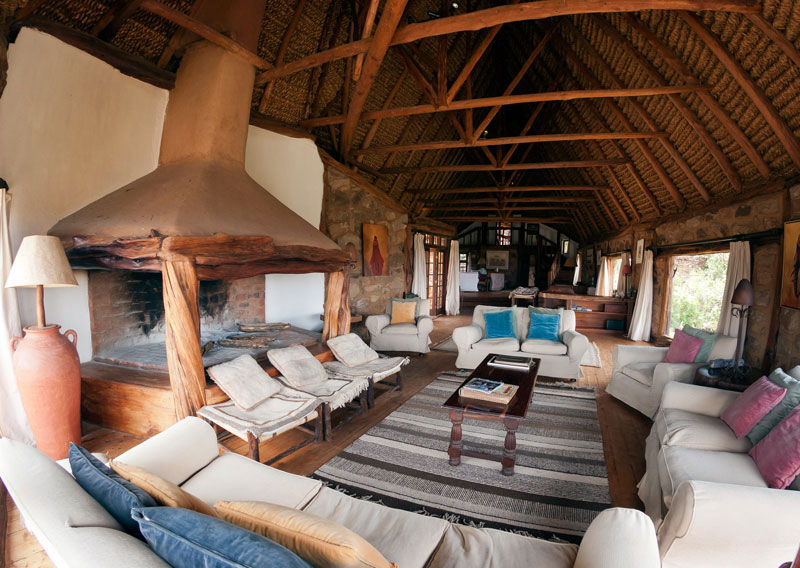 Located on the edge of a plateau on Borana Ranch, this eight-bedroom extravagant country house was originally built as a country retreat by Lords Valentine and Michael Cecil, and offers the ultimate in privacy and luxury. Your hosts, Sam & Flick, will ensure that your stay at Laragai is impeccably managed.
Built on the edge of an escarpment, which drops 3,000ft into the Northern Frontier District, Laragai has breathtaking views. Ol Lolokwe and Wamba Mountain dominate the far horizon to the north and Mount Kenya looms out of the clouds to the south. The house sits in the midst of a rich and colourful garden with opulent interiors incorporating fabrics imported from London, mirrors from Ireland, furniture handmade in Kenya and rugs from Rajasthan. The result is a classically decorated yet comfortable home. Laragai sleeps 16 guests in four double bedrooms and two twin bedrooms all with en-suite bathrooms. There are an additional two children's twin rooms that share a bathroom. Open log fireplaces in the two master suites are lit in the evenings evoking images of a by-gone era.
A heated swimming pool with a deck overlooks a small dam that attracts herds of elephants, buffalo and often prides of lion. Long lunches around the pool, which has its own bar, kitchen and bathroom, can be followed by a retreat to the shady alcoves for an afternoon siesta or a massage from Laragai's beauty therapist.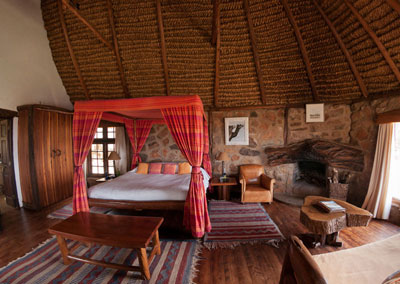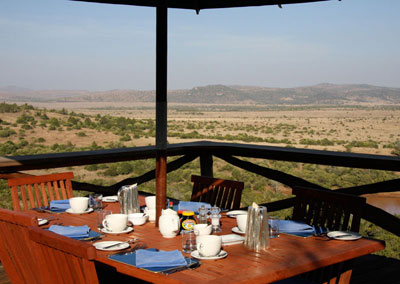 All of the food is freshly prepared in the kitchen with as many of the ingredients as possible sourced from the kitchen garden and farm produce. Juice, freshly squeezed from the fruit from the orchards, accompanies breakfast, a varying menu with plenty of choice for lunch and three-course dinners served at night in the dining room. Laragai boasts a clay tennis court (racquets & balls provided), games room, satellite TV, a large DVD library, a table-tennis room, croquet and boules. The house has power 24-hours a day through an inverter system and Wi-Fi internet access throughout the house.
There is an enormous choice of activities from which to choose in an area of Kenya where the wildlife population is second only to the world-famous Maasai Mara. Explore the wild and beautiful landscape by vehicle, horse, foot or mountain bike, getting close to the wildlife in its natural habitat to spot game including reticulated giraffe, elephant, oryx, hartebeest and Grevy's zebra. Take a picnic lunch and spend the day in the Lewa Wildlife Conservancy, which hosts half of Kenya's total population of endangered black rhino. Indulge in a helicopter flight to the remote northern regions defined by inaccessible ravines, spectacular rock formations, volcanic craters and saline water pools heaving with crocodiles and water birds.
Riding Wild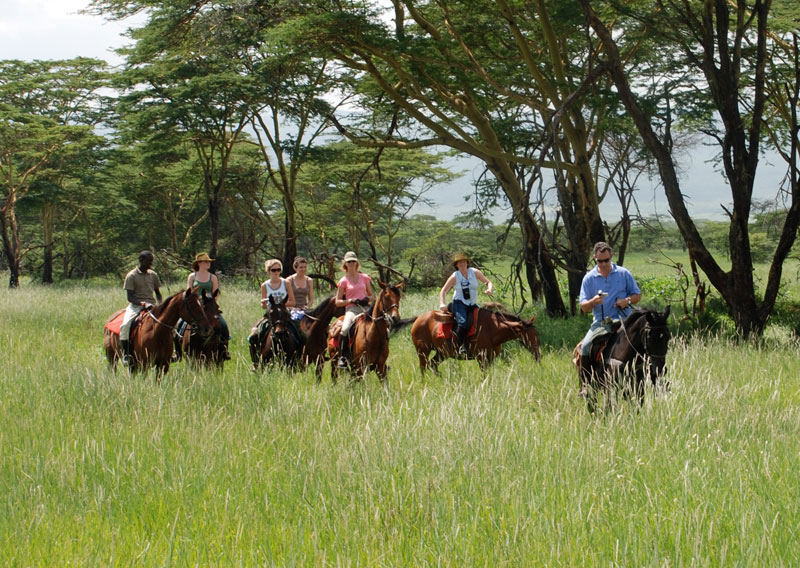 For experienced riders, custom-made riding safaris lasting from one to four days offer the ultimate horseback experience. Explore the northern wilderness, the neighbouring wildlife-rich ranches and the purple moorlands and lakes surrounding Mount Kenya. The peacefulness of riding through the wilderness without any sounds save that of your horse, your companions and the African bush is an unparalleled experience.
The safaris start from Borana Lodge or Laragai House and each night is spent either in our private fly camp, one of the community owned eco-lodges, Tassia & Ilngwesi, or alternatively Lake Rutundu's beautiful log cabins on the slopes of Mount Kenya. The fly camp is a lightweight private mobile tented camp, easy to move from one location to another, with bucket showers and outside loos. It allows you to appreciate the authentic safari experience: delicious steaks cooked on the open fire, the spectacular night sky as your canopy and falling asleep under canvas surrounded by the night sounds of the bush.
The horses are thoroughbred or thoroughbred-cross, standing between 14.2hh and 16.3hh. They are all well-schooled and ridden in snaffle bridles. An evening ride before departing on safari allows guests to familiarise themselves with their horse and provides the opportunity to make any necessary alterations to horse & rider combinations. Guests will ride the same horse throughout the safari.
Riding Wild's safaris take place within the diverse Ewaso ecosystem. Increasingly acknowledged as one of the most important areas for biodiversity in Kenya, wildlife population densities in the Laikipia region rank second to the internationally renowned Masai Mara ecosystem. The diversity of large mammals is higher than in any other part of Kenya. Laikipia hosts the highest populations of endangered species: black rhino (half of Kenya's total population), Grevy's zebra (70% of the world's population), reticulated giraffe, the only viable population of Lelwel hartebeest in the country and Africa's only expanding population of wild dog.
• Experience through: Night & day game drives; guided wildlife, birdlife & scenic walks; sundowners; picnics; bush dinners; mountain biking (from the Lodge/Laragai).
• Optional extras: Visits to Kisima floriculture projects; excursions to Lewa Wildlife Conservancy; cultural visits and scenic flights in a helicopter, fixed wing-aircraft or Waco bi-plane.