Samatian Island Lodge
Lake Baringo, Kenya - Classic 4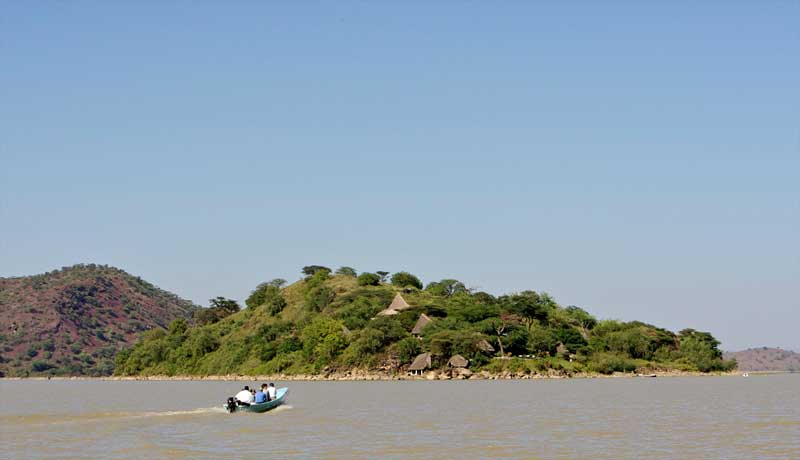 Set on a small private island, Samatian Island is a fully hosted eco-lodge with breathtaking views across the bronze waters of Lake Baringo in the Lake Baringo. Both the dining room and sitting room are open to panoramic views over the lake and north towards the wild and rugged Northern Frontier District.
The lodge has six individually designed thatched rooms with attached bathrooms that are furnished in a comfortable yet unpretentious style. Every room has beautiful vistas over Lake Baringo and the Lake Baringo. Some of the rooms have their own private open-air baths or showers that are sensitively designed in harmony with the trees or rocks surrounding the room, with views out onto the staggering landscapes.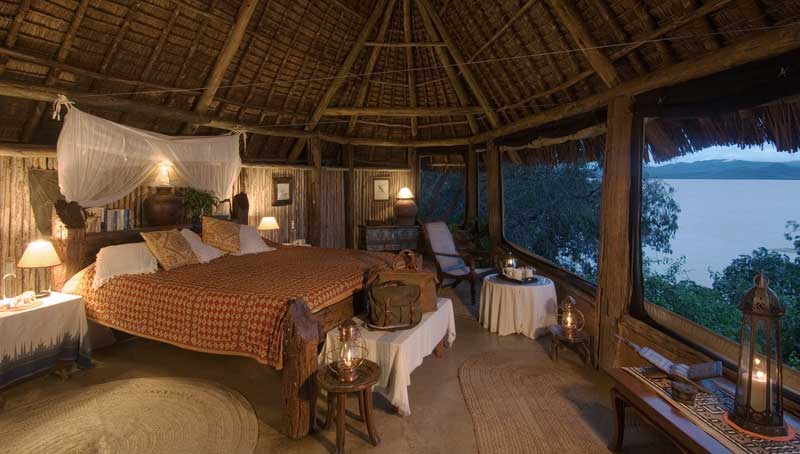 Your days spent enjoying the legendary beauty of Lake Baringo - its spectacular sunsets, dazzling birdlife and Njemps fishermen continuing with their little changed lifestyle - can be as active or relaxed as you like. Relax in the infinity pool or take a boat ride and cruise around rugged islands dotted with acacia and fig trees, host to a multitude of birds, crocodiles, monitor lizards and hippos. Encounter close sightings of the majestic fish eagles swooping down to catch fish thrown by the boat driver. Visit the wildlife conservancy on Longichorro Island; spend the early morning or late afternoons on escorted bird and scenic walks with a picnic breakfast or sundowners on a nearby beach. Other activities include fishing, canoeing, jogging and mountain biking.
Trips into the Ruko conservancy, Lake Bogoria (or Lake Nakuru for those guests staying 4+ nights) will bring a variety of other mammals & predators including greater kudu, zebra, warthogs and plains game.
Baringo is a world-class birding area. There are over 450 species and close encounters with thousands of flamingos can be experienced with a trip to nearby Lake Bogoria. From October until May many migrant species from Europe can be seen. Massage & beauty treatments are available, as are scenic flights and helicopter charters by advance request.