Kongoni Game Valley
Lake Naivasha, Kenya - Classic 4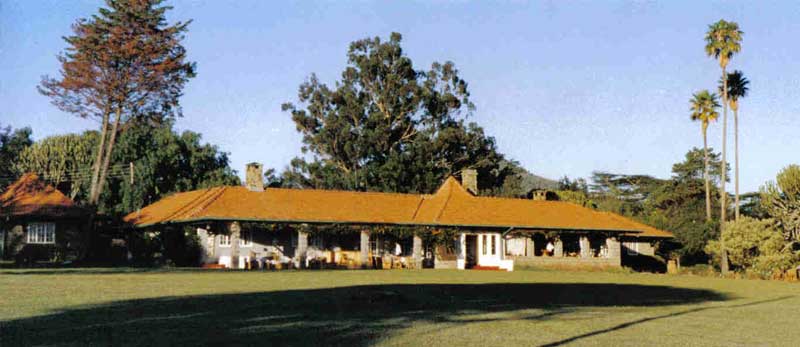 Kongoni Game Valley is a thousand-acre game park with abundant game, overlooking Lake Oleiden. Built in 1926 on the Naivasha lakeside by Margaret Carnegie, a wealthy American widow who had subsequently married the Comte de Perigny, it was named after the antelope of this species that they found there. Privately owned, Kongoni Game Valley still preserves the natural beauty of this land and its wildlife.
Accommodation in the long, low red-roofed villa consists of four double rooms and two single. All rooms are extremely comfortable, and have a bell next to the bed which guests may use to summon their early morning tea! Life at Kongoni Game Valley is restful and luxurious. Meals are international in flavour, the owner's Mediterranean roots result in fabulous home-made Italian dishes with pastas and ice creams to die for, but menus are tailored to guests needs and requests. Very much a home, the large elegant living rooms are elegantly furnished and full of photographs of family and friends - ideal for discussing the excitements of the day over a long, cool drink. The owner might even be persuaded to tell the story of when Joy Adamson presented her with a lion cub! The large verandah is relaxingly furnished with cream and wicker chairs and huge squashy cushions. It is heavenly to relax here and gaze out over the lovely gardens with Lake Oleiden faintly rippled in the near distance and the peaks of the Aberdares surrounding the vista.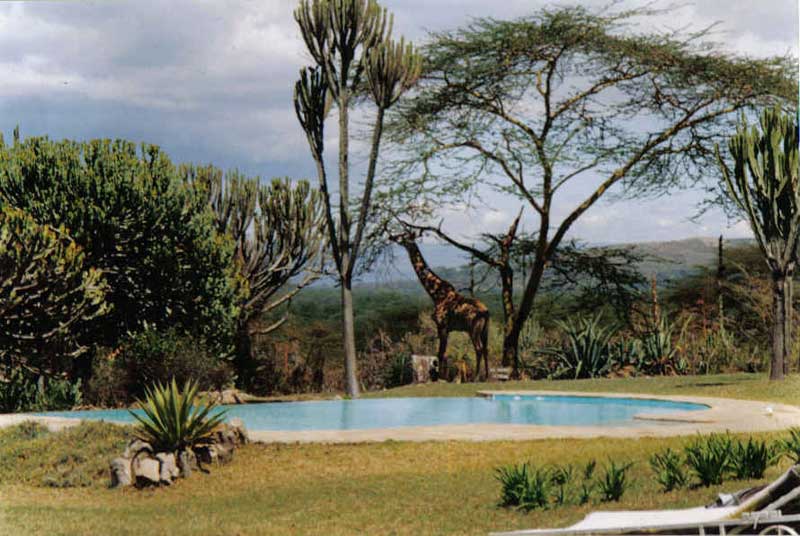 Game drives at Kongoni are taken in 4x4's and the walking safaris with the Masai guides should not be missed. Their knowledge of medicinal herbs and plants is just as fascinating as their understanding of wildlife. A large sparkling swimming pool with pool room provides yet another view of the lake and is the ideal spot for lazy lunches, although the askari (guard) has to work hard in the evenings to keep the hippo from the lake from swimming in it. They are convinced that it is the ideal spot for them too!