Lake Naivasha Country Club
Lake Naivasha, Kenya - Classic 4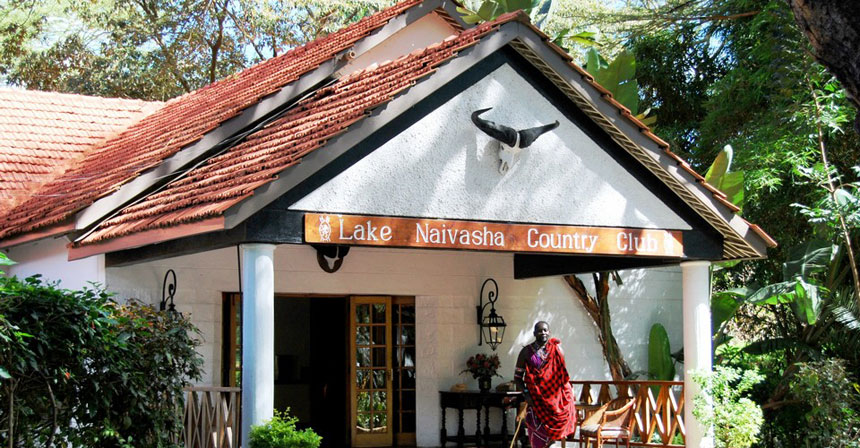 From the top of the escarpment of the Great Rift Valley you can see Lake Naivasha sparkling in the sun thousands of feet below. Just an hour's drive from Nairobi is one of the gems in the necklace of Rift Valley lakes.
Lake Naivasha Country Club became famous in the 1930's as a staging post for Imperial Airways' flying boat service from Durban to London. The Old Colonial architecture is solid and comfortable with accommodation in rooms and cottages set in 12 hectares of green lawns shaded by mature acacias and spreading fever trees. The resident's lounge has a massive fireplace and large bay windows. The bar is cosy and adjoins an immaculately equipped snooker room.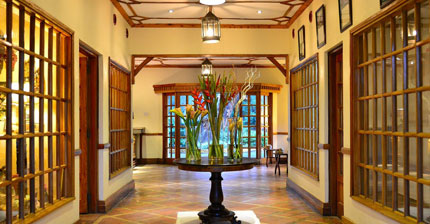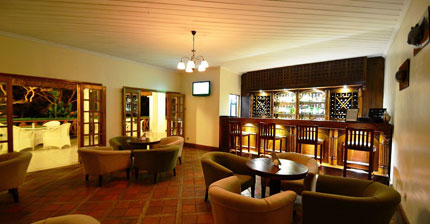 Lake Naivasha is the focus of activity. There's good fishing for bass and tilapia and boat trips afford the visitor a close up of the wonderful birdlife and the hippo colonies. Sundowner boat trips combine a sumptuous sunset with exotic drinks! A visit to Crescent Island should not be missed. It is one of the few places in Africa that you can wander on foot through herds of Zebra, wildebeest, gazelle and giraffe. There are no fences and no predators. The imaginative visitor will feel like a turn-of-the-century explorer and the views of the Mau escarpment and Mount Longonot are specieal, even by Kenyan standards. Hell's Gate National Park is also nearby where the gorges and cliffs, the birds of prey and hot springs and steam jets are famous. Glorious scenery, fascinating places to explore and teriffic accommodation make Lake Naivasha Country Club an ideal destination.