Sarova Lion Hill Lodge
Lake Nakuru, Kenya - Classic 4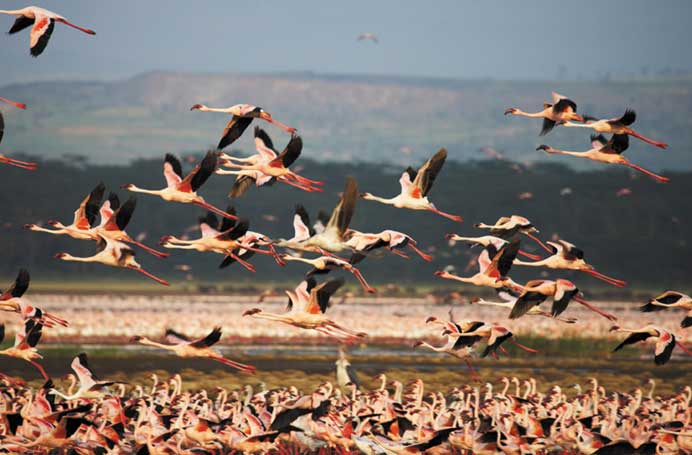 Sarova Lion Hill Game Lodge is nestled along the Lion Hill overlooking the spectacular flamingo pink rimmed Lake Nakuru. Its location affords panoramic vistas of the Lake and the picturesque Lake Nakuru National Park. A short two hour drive from Nairobi, the Lodge is a favourite with residents and visitors to Kenya, among the Lake Nakuru lodges.
The Lodge is cleverly laid out such that most rooms and sitting areas afford stunning views of the Lake and the Park. The Lodge incorporates natural landscaping with tall acacia trees, winding walkways and greens dotted with bird feeds. Spread over acres, the Lodge is a natural haven for bird life and attracts over 50 species of birds amongst the 400 species that inhabit the Park.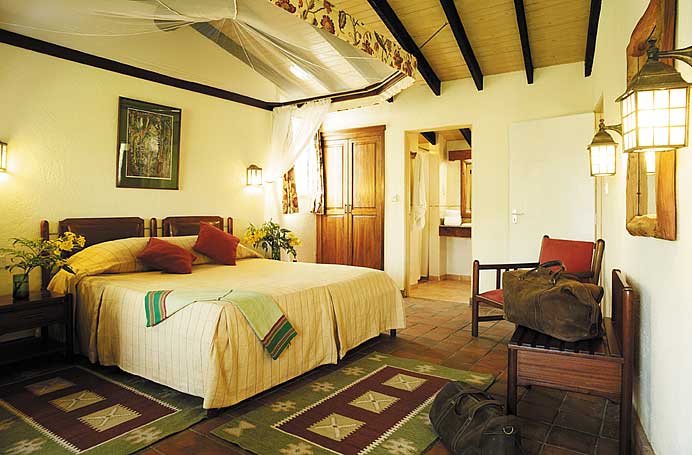 Lake Nakuru National Park, situated in the Rift Valley, was created in 1968 to protect the huge flocks of over a million of the lesser flamingo that breed and nest at the edge of Lake Nakuru, giving it the characteristic pink rim. Lake Nakuru National Park located at an altitude of 4,000-5,767 feet above sea level, covers 188 square kilometers of land of great ecological diversity - from lake water, woodland, bush grassland, to rocky ridges. The park is home to not just the lesser flamingo but over 400 species of birds and one of the few places to see the endangered white rhino. Other wildlife at the park includes lions, leopards, zebra, gazelles, eland, giraffe and the hyrax.