Karen Blixen Camp
Maasai Mara, Kenya - Classic 4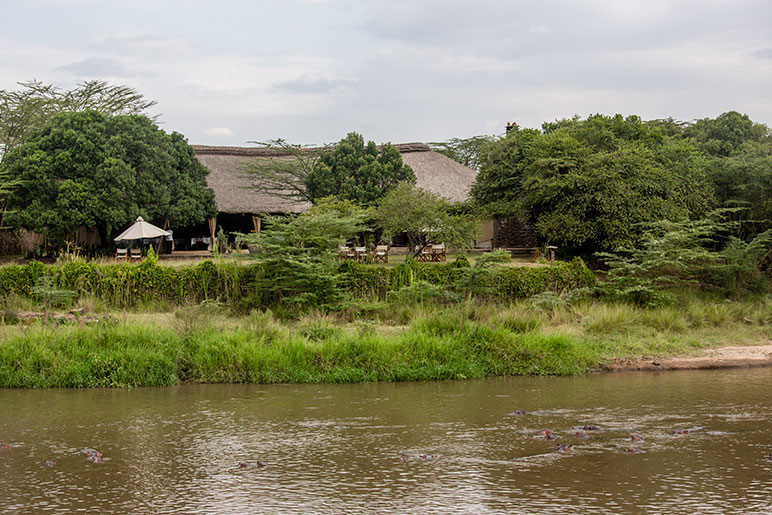 Karen Blixen Camp is an eco-friendly luxury camp that gives a sense of the exiting explorer days when the savannah was seldom visited and elaborate and comfortable camps were set up providing a luxurious and stylish retreat after each day's adventure
Karen Blixen Camp comprises large luxury canvas tents, each placed with privacy and undisturbed view along the Mara River. The stylish restaurant, the reception, the lounge and bar and the gift shop with internet are set on a raised wooden deck and furnished with accurate reproductions of Karen Blixen's private furniture to fit in with the cozy atmosphere.
The beautiful laid swimming pool offers relaxation and even a little exercise in-between game drives. Our resident masseuse offers a wide range of wellness and beauty treatments.
Karen Blixen Camp is the perfect place to sit back and relax with a gin and tonic overlooking the Mara River and the wildlife coming to drink, whilst exchanging stories about the adventures of the day.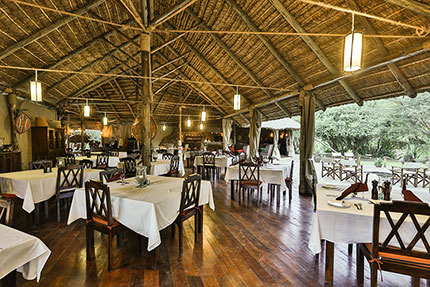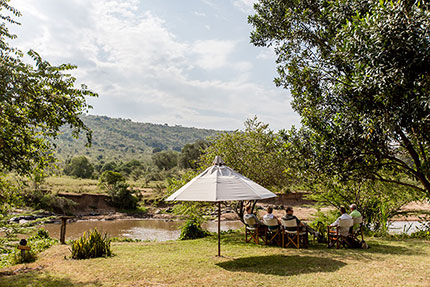 The Tents
Karen Blixen Camp encompasses 22 large luxury canvas tents – each set on a beautiful wooden platform with a spacious verandah. On the cushion daybed one can enjoy an afternoon siesta, taking in the wonderful surroundings
Each tent is en-suite and furnished with a large comfortable bed, Persian rugs and a cozy armchair giving you the ultimate in camping luxury. The private bathroom has a flush toilet, twin wash hand basins and a romantic outside shower with amazing view to the sky. Water is heated using solar panels to avoid any use of firewood and thus conserving the Mara Woodlands. Electricity is provided in all tents 24 hours a day by extended solar panel system and battery storing bank.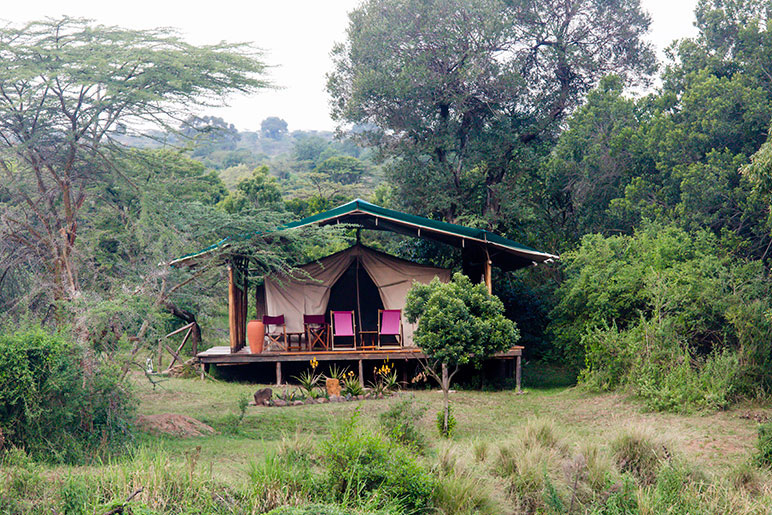 Tents can be configured for either double or twin occupancy, where under prior arrangement a 3rd and even 4th bed can be added for children below the age of 12. Our family unit consists of two tents with a shared verandah.
All tents are placed with undisturbed view along the Mara River giving unique and private game viewing to the Oloololo Escarpment and its rich wildlife.