Kicheche Mara Camp
Maasai Mara, Kenya - Classic 4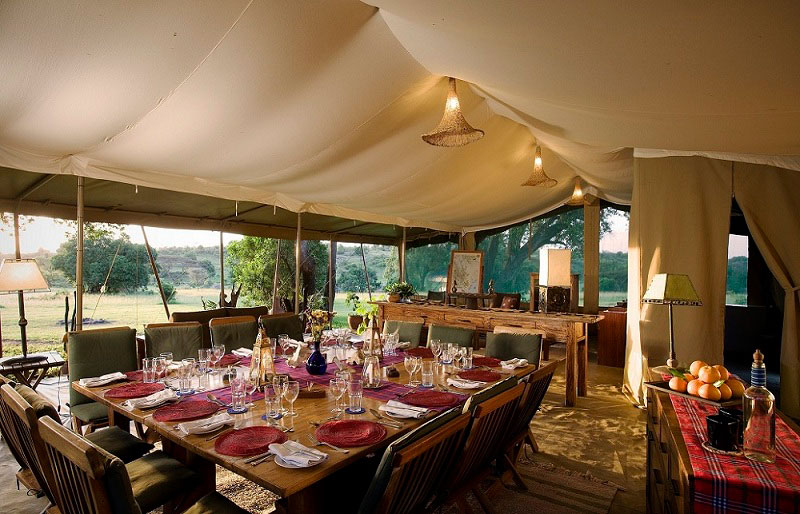 Mara North Conservancy Kicheche Mara Camp is a classic tented camp hidden in a beautiful acacia valley overlooking the Olare Orok stream. With only 8 tents the intimate and relaxed atmosphere gives you the opportunity to enjoy a unique experience in the prime wildlife area of the Mara North Conservancy.
Location
Kicheche Mara Camp has moved from its former site in Lemek and is now located in Acacia Valley in Mara North Conservancy. The camp is located in a prime wildlife area, in this top quality Conservancy, and game viewing starts frequently in the camp itself. Access is from Mara North airstrip, 20 minutes game drive away.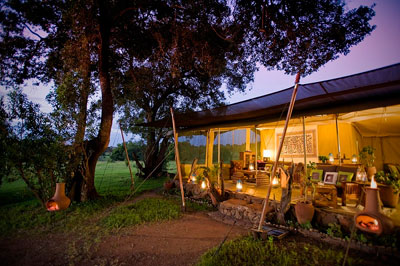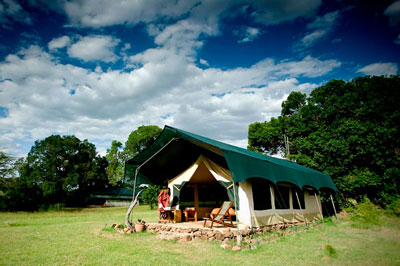 Accommodation
The camp prides itself on offering a friendly and intimate stay, with our hosts treating you as welcome guests, not just travel statistics. There are only eight tents, each comfortably furnished with an en-suite bathroom, flushing toilet and hot safari shower, low wattage lighting is supplied 24 hours. All tents are overlooking the Olare Orok stream and the western escarpment of the valley. Triple and Quad family tents (1 double & 2 single beds) are also available. The camp lounge has a stunning view down the valley and offers comfortable seating, a library, board games, cards and local crafts.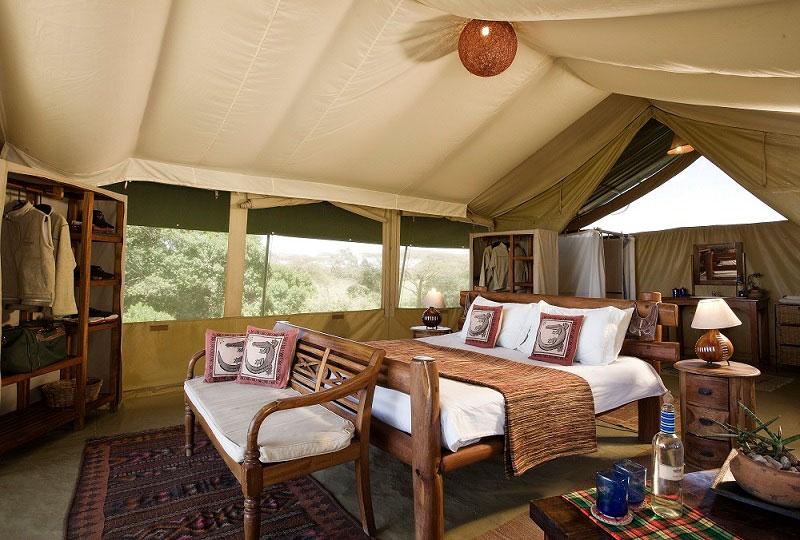 Bush Weddings
Kicheche - Travel with Hitches Far from the clinical, charmless, coastal conveyor belt of marriages are Plains Weddings, Kicheche style. If you are going to tie a permanent knot, where better to do it under the watchful eye of an ancient Tortillis or Acacia tree, iconic, lonely sentinels that guard the priceless plains. The doves cooe in the crown of the tree, the zebras snort in the distance and a late afternoon sun illuminates the ceremony. Around the couple a steady pulse of Maasai chanting throbs and distant thunder massages the faraway escarpment. Waiting your turn in a huge hotel, waiting your turn in a concrete registry office -not the Kicheche way, you choose the tree, we'll take care of the rest.