Richard's River Camp
Maasai Mara, Kenya - Classic 4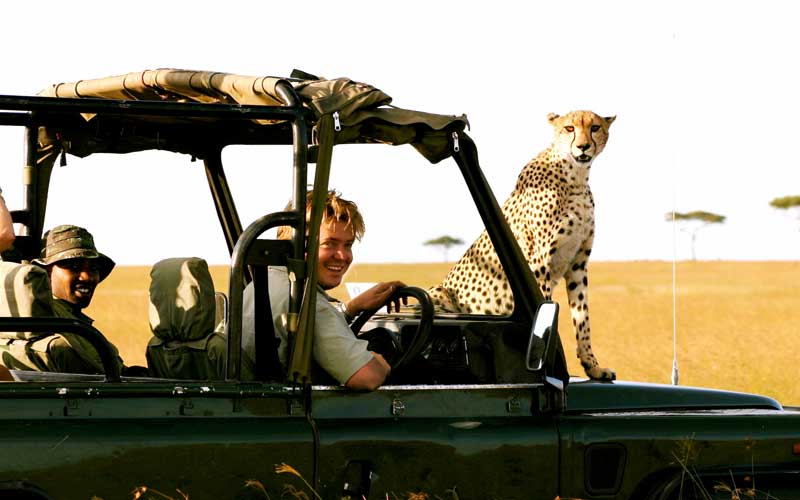 Richard's River Camp is hosted and personally guided by Richard Roberts. Located on the banks of the Njageteck River in the Olare Orok Conservancy, bordering the Masai Mara National Reserve, it allows for seclusion and exclusivity. The Ngoyanai springs provide permanent water, drawing in large numbers of animals to the area around the camp.
Decorated by Liz Fusco, who has collected beautiful antiques from around the world, the result is a unique camp with the highest quality linen and furnishings. The guests' tents have en-suite outdoor bathrooms with 24-hour hot running water and flushing loos. The camp is lit by candles and lamps at night throwing a warm and ambient light throughout the camp. There is a solar power system for charging electrical appliances.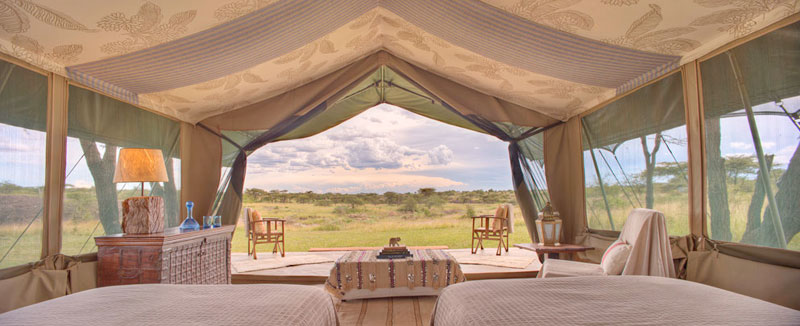 The Masai Mara National Reserve is a wilderness area of about 1510 km² that forms the northern tip of the 27,000 km² Serengeti / Mara ecosystem, where wild animals can still roam freely and be seen in vast numbers. The Masai Mara offers wonderful scenery and an amazing abundance of wildlife. Every year it hosts what is now recognised as the greatest wildlife show on earth, 'the migration', which takes place between July and October. Over a million wildebeest and two hundred thousand zebra pass through on their endless journey, following the rains in search of grass. Lion, leopard, cheetah, elephant, hippo, crocodile, antelope and gazelle are but some of the many species to be found.
Spend a full day out in the Park with a picnic lunch, or enjoy sundowners looking over the world-famous plains of the Mara, watching the sun drop below the horizon with wildlife silhouetted on the skyline.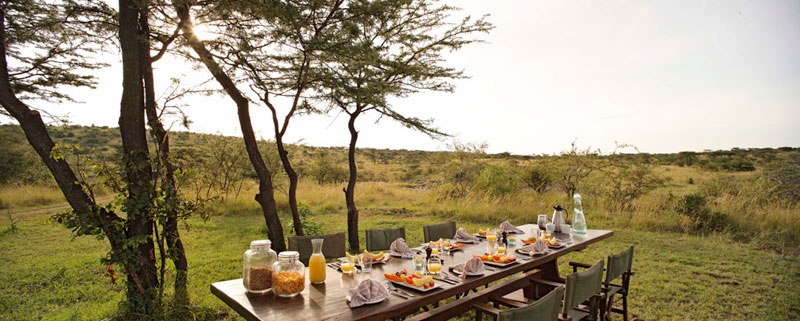 Experience: Day & night game drives; escorted wildlife, birding & scenic walks; bush meals and sundowners
Optional extras: Cultural visits to a local Maasai village: the Masai Mara is home to the colourful & handsome Maasai people, pastoral nomads who are synonymous with the region.
By advance request: scenic flights directly from camp with Richard Roberts as your pilot and guide (payable in camp), flying low over the game and landing on the Mara escarpment; hot air balloon flights; scenic flights by helicopter or Waco bi-plane.