Sarova Shaba Lodge
Shaba Game Reserve, Kenya - Classic 4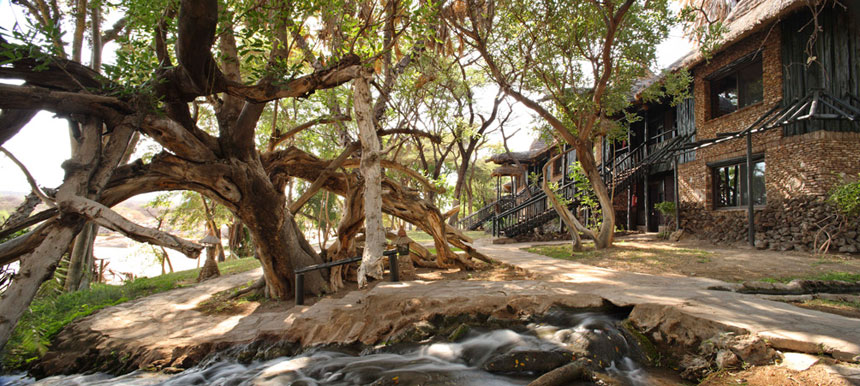 Deep in the arid northern part of Kenya, situated across the Great North Road, is Shaba National Reserve which forms part of a trio of reserves quite different from the ones found in Kenya. Shaba takes its name from Mount Shaba (1525 metres), a volcanic mountain that became extinct around 5,000 years ago and lies on the border of the reserve.
In the middle of this desert of volcanic earth lies Sarova Shaba Game Lodge; Kenya's best kept secret. Built in an oasis around the natural terrain of this breathtaking volcanic desert, the Lodge is attractively laid out with chalet style rooms overlooking the Ewaso Nyiro River. Natural spring water has been harnessed to ribbon its way in and out all around the property creating a beautiful landscape. Coupled with the large free-form swimming pool that flows around the lush gardens and tall trees, all this refreshing water lends an almost magical feel to this natural oasis.
Sarova Shaba Game Lodge offers a unique experience that extends beyond game drives in the reserve. The lodge has a plethora of activities to indulge in, from bird watching to camel safaris, the viewing deck along the river, and feeding and watching crocodiles, making it a destination in itself.
Luxurious Sarova Shaba Game Lodge set in the Kenyan semi-arid north, offers 94 modern rooms in chalet style with a private views of the wildlife-rich banks of the Ewaso Nyiro River. Each room overlooks the river where the elephants sometimes make an appearance or the crocodiles come out to lounge by the river's banks.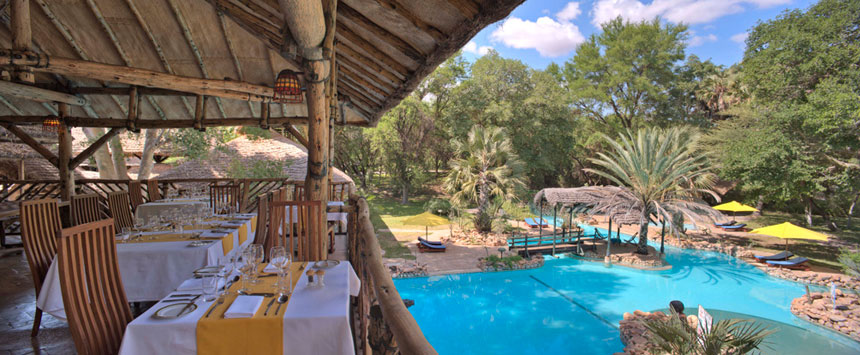 Accommodation
All chalet style rooms and suites at Sarova Shaba Game Lodge have: private balconies with close views of the river and game park, ensuite bathrooms with permanent showers and WC, running hot and cold water, razor outlets with 220 and 240 volts, beds with mosquito nets and duvets, overhead fans, tea and coffee making facilities.