Kasbah du Toubkal
Toubkal National Park, Imlil, Morocco - Classic 4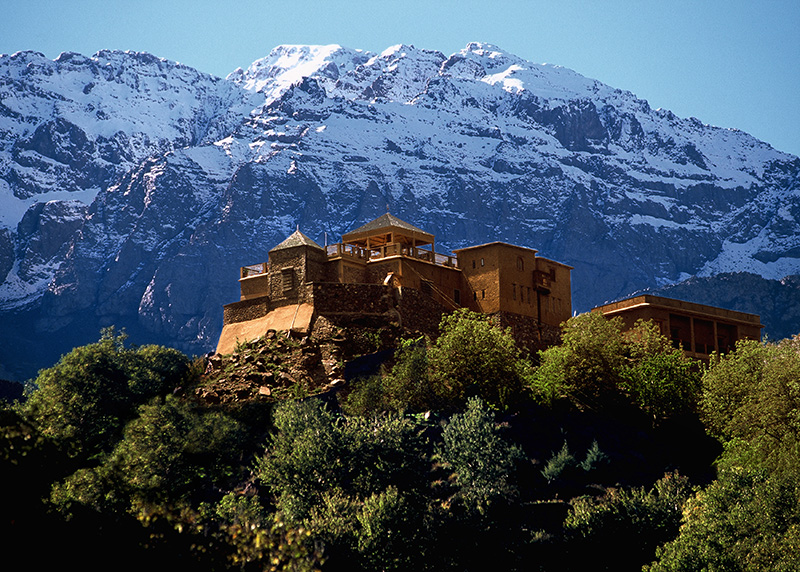 The Kasbah du Toubkal is an extraordinary venture, the product of an imaginative Berber and European partnership. There is a shared belief that the beauty of the Toubkal National Park should be accessible to all who respect it.
To this end, the Kasbah has been transformed using traditional methods, from the home of a feudal caïd (local baron), into an unprecedented haven with accommodation to suit all budgets. The Kasbah is truly a welcoming environment for those seeking a comfortable mountain refuge in a stunning setting. Kasbah du Toubkal is not a hotel in the traditional sense, it is more an extension of the hospitality that stems from the home of the Berbers who run it.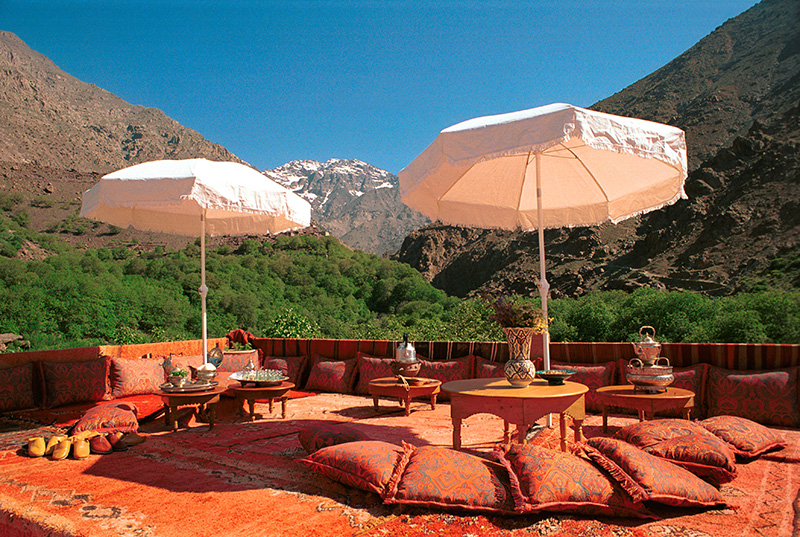 Our Services
Our authentic eco guest house is open all year round, and offers all the services and amenities you need for a great adventure holiday with all modern comfort in the Toubkal National Park.
We boast a beautiful garden, large rooftop terraces and balconies with panoramic views of the High Atlas mountain range. Services include underfloor heating ideal for winter stays, a restaurant, a non-licensed bar (guests can bring alcoholic drinks with them), Wi-Fi access, a luggage room and a hammam. Unfortunately we have no disabled access or facilities. We welcome pets.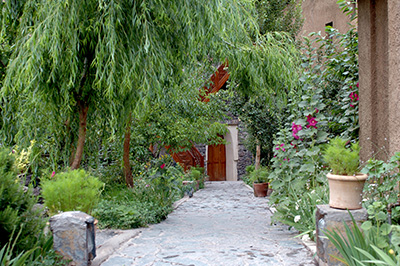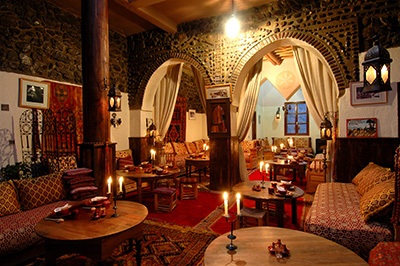 For unique team building events or seminars, combining adventure and nature, we offer convenient meeting facilities, comfortable accommodation and an array of nature activities.
Our standard check in time is 2 pm, and check out midday, but we are very flexible depending on availability.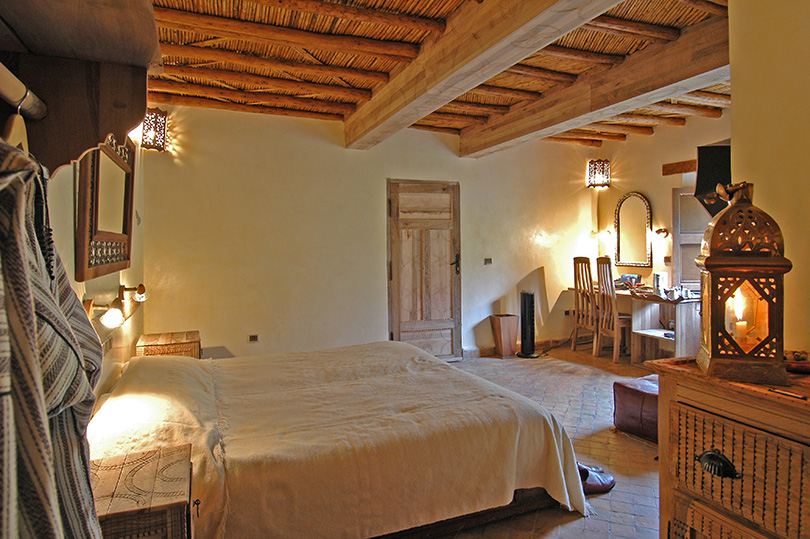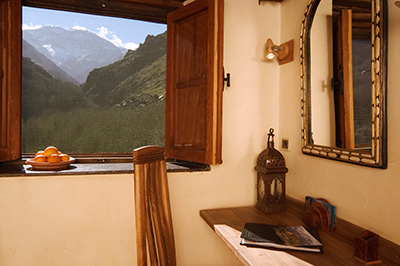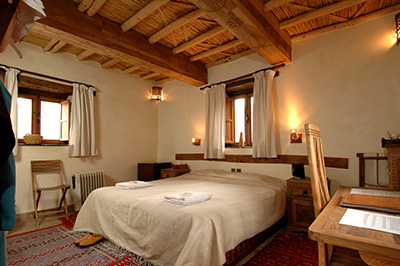 Activities
The Kasbah du Toubkal offers activities for all age groups and is ideal for family holidays, school groups or large parties looking for nature and adventure.
During your stay you can enjoy walks with several level of difficulties suited for beginners and more advanced trekkers, The base camp of north Africa's highest mountain - Jbel Toubkal 4,167 mtrs - is a days walk away and so the Kasbah Du Toubkal is an idea starting point for an ascent. The summit can be achieved with just one night away and the Kasbah can take care of all logistics. The Kasbah can also arrange day excursions on the back of a camel. Complementary residents walks take place each morning and afternoon for those who do not wish to walk for a half-day or full day.
Download Kasbah du Toubkal Brochure [PDF]