Sossusvlei Desert Lodge
Sossusvlei, Namibia - Premier 5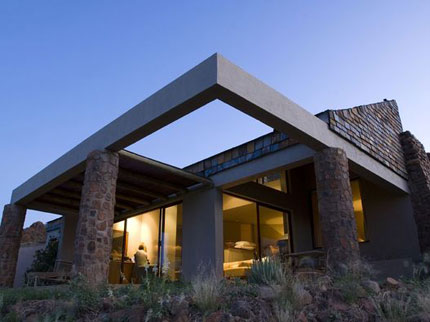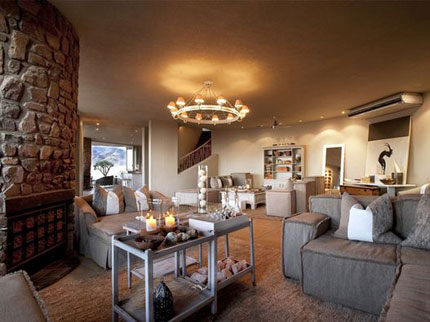 One of the oldest, driest and most pristine areas on Earth, the Namib Desert is a world of vast spaces, endless horizons, dramatic desertscapes and jagged mountain heights. The largest private nature reserve in Southern Africa, the NamibRand Nature Reserve spans 180 000 hectares (445 000 acres) of this unspoiled desert wilderness. The spectacular dunes at Sossusvlei, arrayed in magnificent hues of orange, buttermilk, pumpkin and sienna, tower over a vast, dry pan. Over 230 metres (750 feet) high and constantly twisted and shaped by the wind, these breathtaking dunes are among the highest in the world. Known as "The Living Desert", the dunes of the Namib abound with desert-adapted beetles, spiders, lizards, gerbils, golden moles and other creatures, all leaving their telltale tracks in the fine sand.
The plains and dry watercourses are home to oryx, springbok, Burchell's zebra, kudu, ostrich and giraffe. Predators include leopard, spotted hyena, black-backed jackal, Cape and bat-eared foxes, termite-eating aardwolf and African wildcat. More than 114 bird species can be seen in the desert skies. The fascinating desert-adapted wildlife, combined with the endless space, utter tranquillity and extraordinary light, make this one of Africa's most compelling wilderness regions.
Cradled against the ancient mountains, Sossusvlei Desert Lodge is renowned for its desert experience with luxurious accommodation overlooking the stark yet beautiful Namib Desert. Designed to capture the splendour and solitude of the desert, just ten stone and glass desert villas spread out along the curve of the escarpment allowing absolute privacy. Each air conditioned suite features a private veranda, split-level bedroom and living room with fireplace, ensuite glass-encased bathroom and outdoor shower. The villas are equipped with a star-viewing skylight, discreet CD system, custom-stocked personal bar and compact spotting scope for magnificent star and game viewing.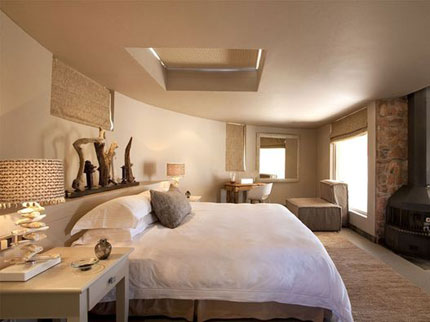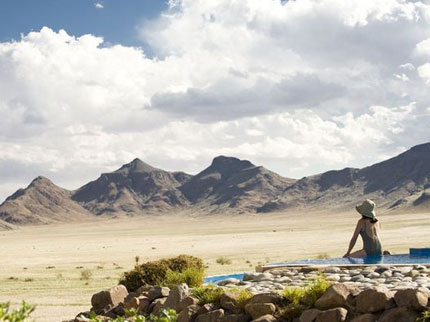 The guest area, where walls have become windows that fold away completely, boasts unimpeded desert vistas. The split-level Lodge features a fire-lit bar, comfortable sitting room, swimming pool, wraparound verandas and a Safari Shop. A fine selection of wines from an impressive walk-in wine cellar complements delicious Pan African meals. Guests can escape the desert heat with a revitalising midday dip in the pool fed by water from an underground spring. At sunset, animals are drawn to a nearby waterhole, enhancing desert sundowner drinks.