Swakopmund Hotel
Swakopmund, Namibia - Classic 4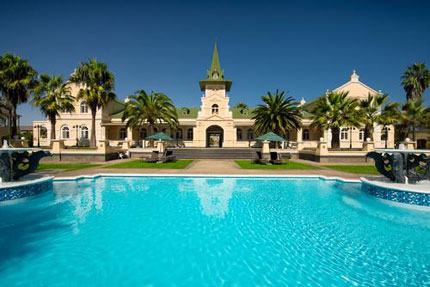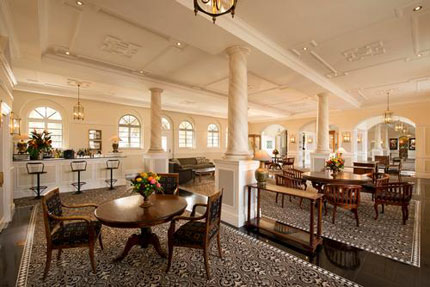 The coastal town of Swakopmund is Namibia's premier resort. A lovingly restored Old Station Building, now a National Monument, and traditional Namibian hospitality combine to make this an exceptional Hotel which has received 'The Best Hotel' in Namibia award on numerous occasions. Tucked between the awesome expanses of the Namib Desert and the explosive breakers of the Atlantic Ocean, this hotel combines flawless service and stylish comfort.
The Swakopmund Hotel has 88 spacious superior rooms and two well-appointed Presidential Suites overlooking a charming courtyard and pool area.
The Hotel has two restaurants, The Platform One, offering sumptuous meals, and The Captain's Tavern, where you can feast on Namibia's bountiful sea harvest. The state-of-the-art casino offers the latest slot machines and world-class gambling.