Sundy Praia
Príncipe Island, São Tomé and Príncipe - Classic 4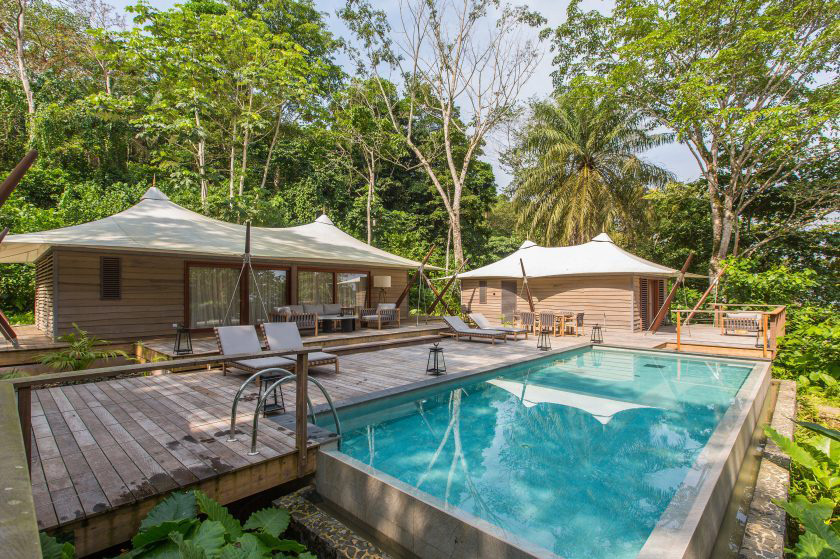 Lying in perfect isolation some 130 miles off the West African coast, Principe's forests shelter an abundance of endemic birds and plants, rep and amphibians – little wonder the island is sometimes referred to as Africa's Galapagos.
At Sundy Praia, you can lose all sense of time. Awaking to the chatter of forest parrots, you will readjust to nature's clock, perhaps practicing yoga in the morning sun, relaxing on the beach in the afternoon, dining beneath a sea of stars, before drifting off at night to the lullaby of sea on sand. A place of gentle rhythms and sensuous fragrances, of whales and turtles, forest hikes and cooling swims, it is a place to awaken the senses and free the mind, warmed by the sand between your toes.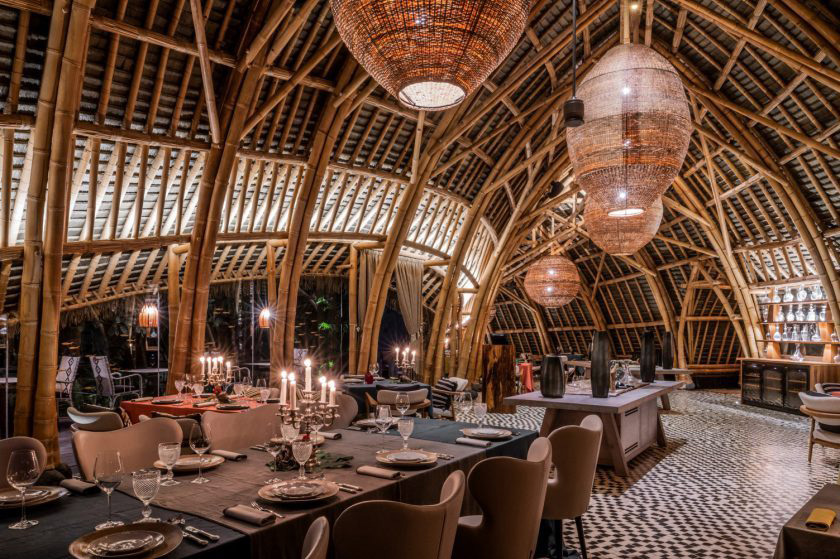 Accommodation
Merging seamlessly with their forest surrounds, our 15 tented villas lie hidden among a scattering of tropical almond and banana trees, each gaz down to the sea. With weathered wood panelling and timber decks, the distinctive tented villas echo the style of the fishermen's huts that once stood this spot, just back from the beach.
Inside, the decor beguiles with its eye-catching mix of handcrafted local artefacts and designer pieces, achieving perfect balance between comfort and nature. Each tent has spacious indoor and outdoor areas, including private terraces; each of our three-bedroom tented villas has its private pool.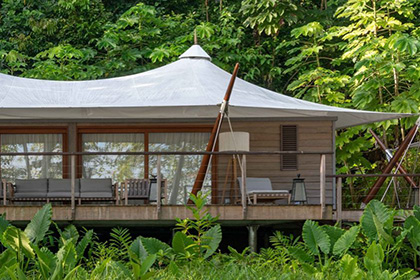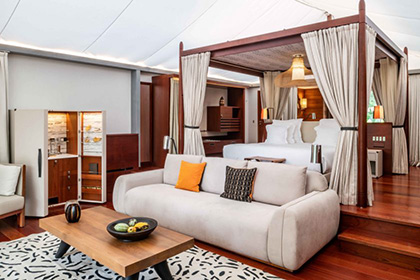 One Bedroom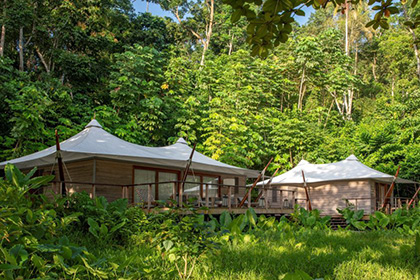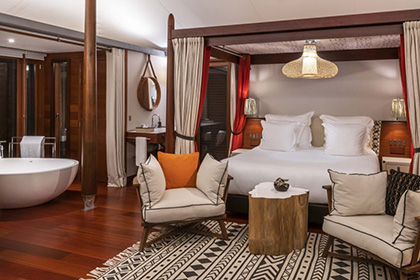 Two Bedrooms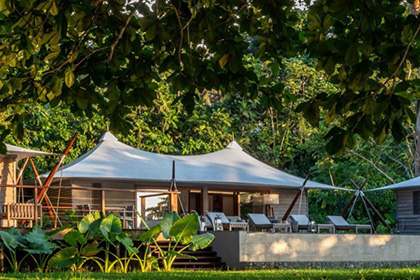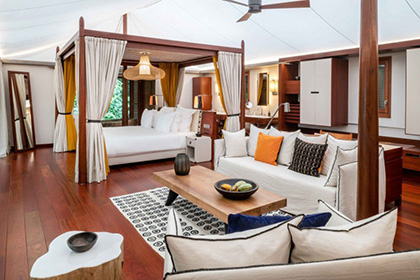 Three Bedrooms