Bantry Bay Luxury Suites
Cape Town, South Africa - Premier 5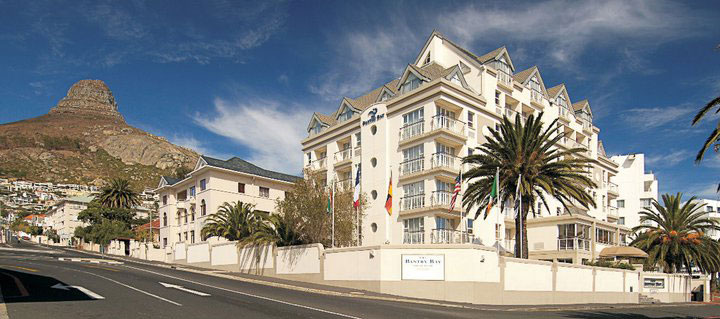 In the heart of Cape Town's Platinum Mile, Bantry Bay Luxury Suites ~ A Relais Hotel ~ is five star accommodation offering an exquisite blend of mountain, sea and the beautiful cityscape of Cape Town. Explore the southernmost region (Suidpunt Region) of Africa ~ Bordered by blue mountain ranges and endless beaches and dunes, a veritable paradise of nature that will delight even the most discerning tourist, botanist, photographer, historian, bird watcher or angler.
Combining high quality accommodation with warm friendly service, Bantry Bay offers guests ultimate luxury. Guest Room Facilities are built into the giant rocks above the Atlantic surf, an idyllic setting from which to drink in the beauty of the Cape's natural wonders of mountains and sea. The luxury persists throughout - from the 3-bedroomed duplexes with tinted skylights to studio apartments. The Bantry Bay Luxury Suites facilities include: a bar, private parking, breakfast restaurant, convenient elevators, currency exchange facility, swimming pool, safe, limited room service, and beautiful garden ~ just to name a few.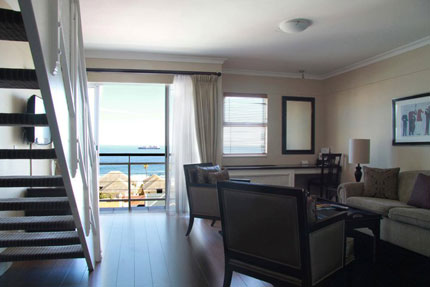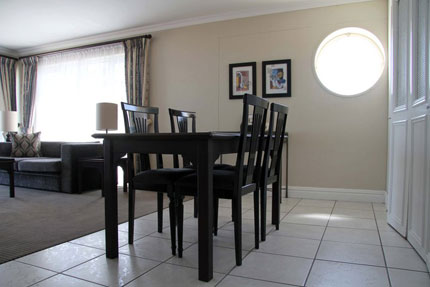 Nearby Table Mountain range offers magnificent views, cable car rides, hiking, serious rock climbing, cross country running, fascinating botany, birding, geology, and for the more adventurous ~ abseiling and paragliding.