The Commodore
Cape Town, South Africa - Classic 4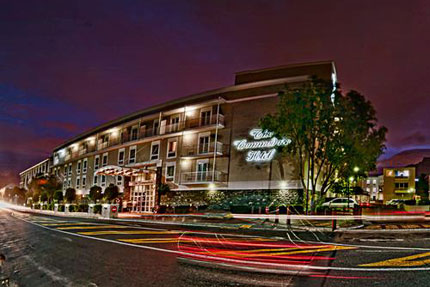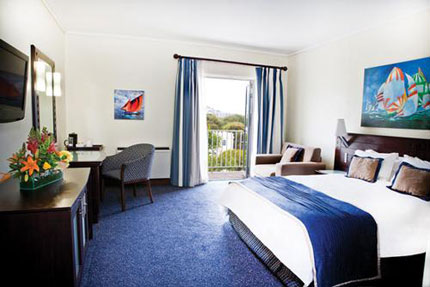 The Commodore Hotel is located in the Victoria & Alfred Waterfront - one of the most popular tourism developments in the world, and offers limitless views of South Africa's most picturesque city ~ Cape Town. A city with a vivid historical past and incredible natural splendor, Cape Town more resembles a quaint town than a city. Perhaps the most magnificent sight of all, is the panoramic view of Table Mountain.
The familiar hotel is large and comfortable and includes all the amenities you'd expect from a four-star city hotel. With the waiters, receptionists and porters dressed as sailors and mariners, the hotel has a decidedly nautical feel about it. Ships in glass boxes in the reception, flags, ropes, knots, and sails create the illusion of sailing on a cruise ship rather than staying in a hotel.
The Commodore promises the utmost in efficiency, allowing you to leave everything to the reliable staff so that you can slow down to the pace of the Mother City. This conventional hotel could suit business or leisure trips, and is a secure and friendly spot that caters for children.