Ellerman House Villas
Cape Town, South Africa - Premier 5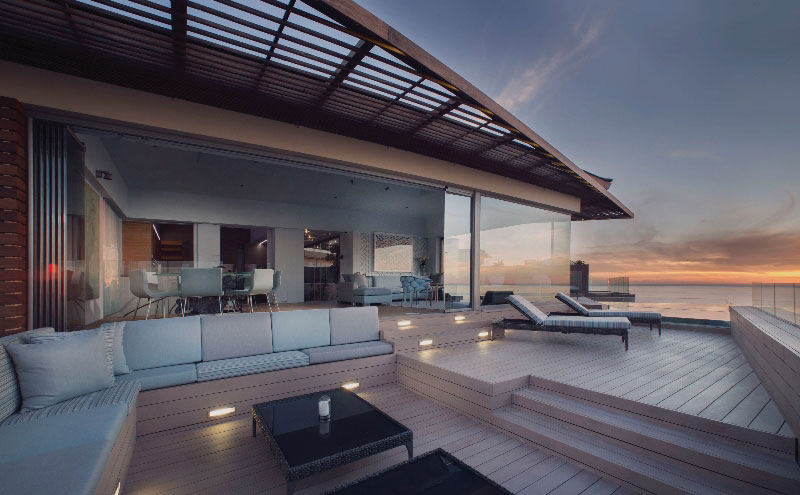 Situated adjacent to Ellerman House, Ellerman House Villa One is a 21st century addition to the Ellerman experience which boasts amazing contemporary architecture, sensational sea views, three suites and two spa suites. Stylish and chic, the villa is effortlessly comfortable with a modern minimalist design. Your every need is catered for with a spa, infinity pool, entertainment room, delectable cuisine delivered by your private butler and even a study in which to while away an afternoon amongst magazines and an array of books. Ellerman House Villa One provides utterly private and luxurious accommodation in a modern minimalist environment.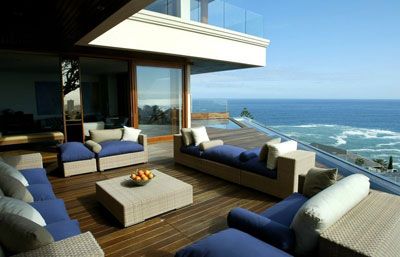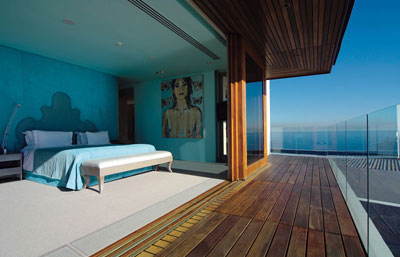 Built above the wine gallery, Ellerman House Villa Two is saturated with natural light and comprises two levels that flow seamlessly outdoors onto private terraces with sea views. On calm, warm days, fold-away glass doors blur the boundaries between indoors and outdoors. The first level has three luxuriously appointed bedrooms with open-plan bathrooms, a study area and surround-sound mini cinema. On the top level, entertainment, dining and living areas lead outdoors to an infinity pool and outdoor patio. In contrast to the old-world elegance of the original Ellerman House, the villas add a glamorous, contemporary edge to the hotel's relaxed, refined ambience. Designed with absolute privacy in mind, the villa accommodation is for exclusive-use only, and comes with its own private staff and chef. It is ideal for families travelling with children or high-profile guests seeking extreme privacy.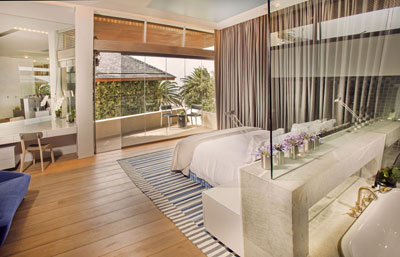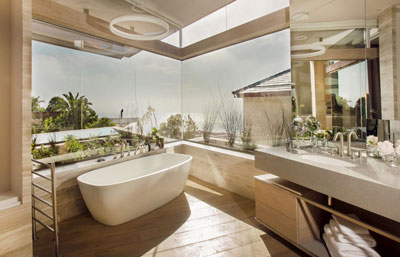 More like a work of art than merely a cellar, the wine gallery provides sophisticated storage in state-of-the-art wine racks and temperature-controlled subterranean cellars for a 7500-strong collection of vintage and rare wines. Besides being an inspiring, experiential space in which to taste wine, the gallery includes an interactive multi-media wine library, maturation cellars for white and red wines, and a brandy tasting lounge. A special feature is a Champagne Cellar, stocked exclusively with rare and special vintages of Dom Perignon.