Kwandwe Great Fish River Lodge
Kwandwe Game Reserve, Eastern Cape, South Africa - Classic 4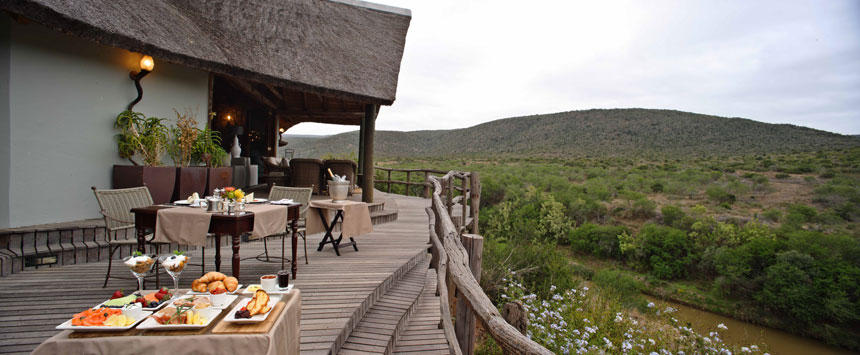 This founding lodge features a classic-contemporary style of simple elegance that embraces the lodge's splendid setting high up on a steep bank overlooking the Great Fish River. The colour scheme comprises a calm and natural palette of earthy tones, from khaki browns to charcoal greys. Pewter and glass add an effortless yet understated glamour to the furnishings; artefacts such as ostrich eggshells, hides and horns create subtle points of interest and relevance to the lodge's surrounds, whilst natural linens and plenty of texture preserve its simple but sophisticated atmosphere. Stone walls, thatch roofs and long wooden walkways bring natural materials into the interiors, blurring the distinction between inside and outside.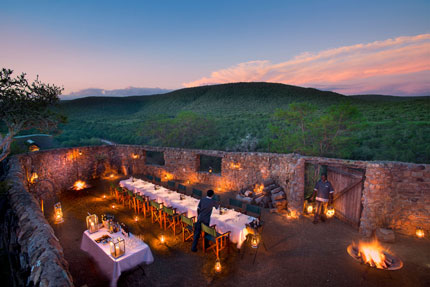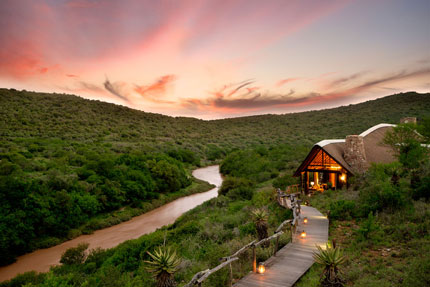 The nine luxurious suites have been designed to take full advantage of the spectacular scenery. Floor-to-ceiling framed glass doors fold back to reveal an uninterrupted wilderness, and the en-suite bathrooms, complete with bath as well as indoor and outdoor showers, separate loo and twin basins offer unmatched views over the sweeping landscape beyond. Keep cool with overheadfans and air conditioning, and enjoy a spacious thatched veranda and private plunge pool with terrace in every suite.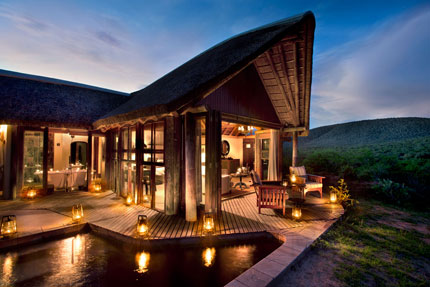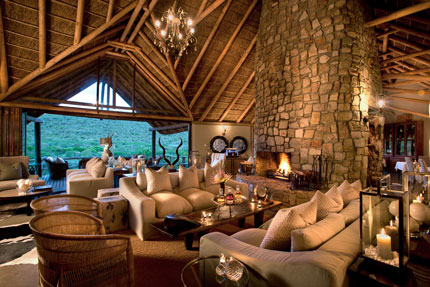 Delicious African-inspired meals are served on private decks, in the candlelit dining room, or in the cosy boma under a magnificent starlit sky. Rugged natural materials like rock, stone and thatch combine with soft-light lanterns, deep overstuffed sofas featuring clean contemporary lines and natural linens with plenty of texture to provide a simple but sophisticated atmosphere, inviting guests to linger and chat in friendly, tranquil spaces.